I made no secret to Clare Fonda the other week that I thought Snow was an amazing and quite versatile actress, and she totally agreed, as you'll see below, this tall dark haired beauty is quite captivating and she really has been causing all sorts of rumblings in the Chief's under garments!
Snow Mercy – making Chief "rise " to the occassion!

Today's first featured site is Girl Spanks Girl and it's really one of my faves out there, with their long play movies like EE4 (just finished, of which I have cut a couple of shorts clips with Snow and the girls) as well as some sensual and sexual girl on girl punishments which you'll see later, starring another of my lust objects, Kay Richards (I don't know what sort of accent she has in the USA, but to a Brit like me, it's damned sexy and she could drone on all day to me, naked, of course, and allowing me to play upon her and spank her…oh, how I wish….Santa isn't listening to me….sigh!
Ok, I'm sure most of you will know about Exclusive Education 4 (EE4) you can see the full explanation on this hour long classic with the girls on the Home page HERE! Or eneter this in my blog search fuction and you'll grab previous posts! However, I love suprises, and for me, Snow Mercy was the best girl to feature in this all star cast, perhaps becasue she was versatile (she dommed and spanked as a teacher then took the shameful punishments in front of her girls over the knee of Clare & Lana) and boy did she take a thrashing, easily getting her fantatsic bottom bruised and aching red! Check out the free clip of a part of her punishment as Clare takes control!!! WARNING: Seeing Snow's exposed cheeks could cause arousal!!!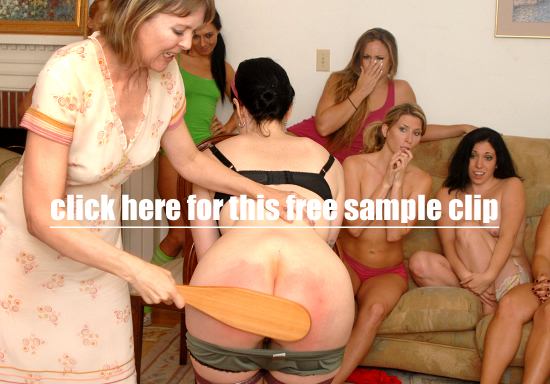 There are a few reminder pics of Snow in action from this movie below:
I have also included a group hug scene where clare encourages the girls to form a circle and bond with Ms Mercy who had to endure that humiliating punishment! It's a good excuse to roam around and enjoy the many varied bottoms…seriously, these clips just scratch the surface of the entire series! EE4 is just HOT!!!!
FULL MOVIE CAN BE VIEWED AT THIS LINK
Exclusive Education 4 – the FF Punishment Film of the Summer is now fullt downloadable exclusive to GIRLSPANKSGIRL.com (see the iconic "after" image below – and poor Snow's red arse!!!)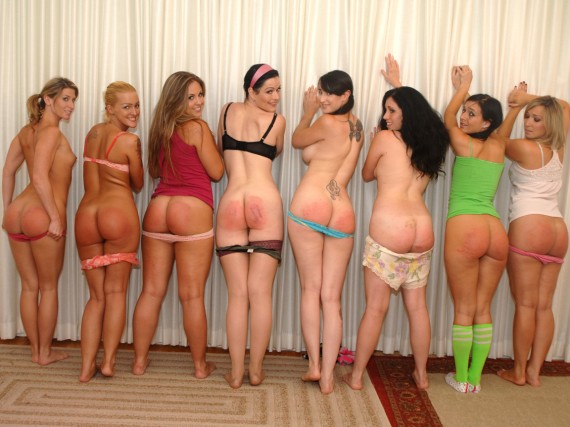 As I said earlier, this site also includes other sections, and you will become addicted to seeing some of these spanking models getting off on each other, I have to tell you that seeing sexy Kay Richards eat out another girl and then open up her legs for the same treatment, all the while demanding her new found girlie friend SPANK HER HARDER was a little too much for poor ol' Chief. I recommend that if you are anything like myself, please watch all the movies in this section with some hankies "on hand" so to speak! (ahem!!!)
See what got me so hot and bothered below, it's a bit of a tease, but you get the idea from the clip, I definitely couldn't show you the best bits, Clare would "do me" but if you're a member, you'll understand just how f*cking hot these movies are!
CLICK HERE FOR THE EXCLUSIVE FREE VERY NAUGHTY SPANKING CLIP!
Hot??? Want to see more??? CLICK HERE FOR MORE KAY RICHARDS!!!