I never tire of this brat, I love the way she complains, I love the way she digs herself deeper into trouble by answering back when all that does is earn her a harder and more severe punishment! It all makes for great viewing and at Fetishflixx, they now have a dedicated section of Rosaleen films, all remastered like this one below which I may not have shown before, nad I know this free clip I am showing has never been offered by me before so I hope you'll appreciate just how bratty this girl was, even in this scene!
Oh, and I also chose this part of the film for the great pervy angle of the camera as Rosaleen's butt moves on that exercise bike!
Warning: By my reckoning, this will cause Severe Arousal!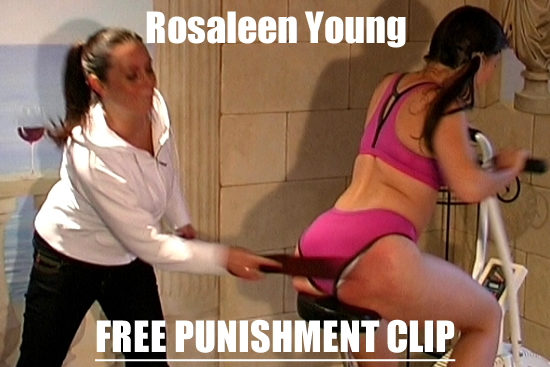 What can I say? There are a few pool punishments with Rosaleen, but I liked this one because of that action on that bike, am I wrong to like that? 😀
You can view this and many of Rosaleen's remastered films HERE