Here's a gorgeous teacher getting the treatment that the teen girls so often get themselves with a ferocious paddling! I have really started to appreciate the beauty of Japanese women and the way that they cry out, whether in pain or orgasm…they are unique! Here, a beautiful teacher gets a good hard paddling and if these images and trailer somewhat tease, I apologise, but the full film out now at CUTIE SPANKEE really is the biz! Enjoy!!!
The teacher is ordered to remove her knickers…

Her magnificent rear is on full display, over Headmistress' knee or bent over to receive her hard paddling!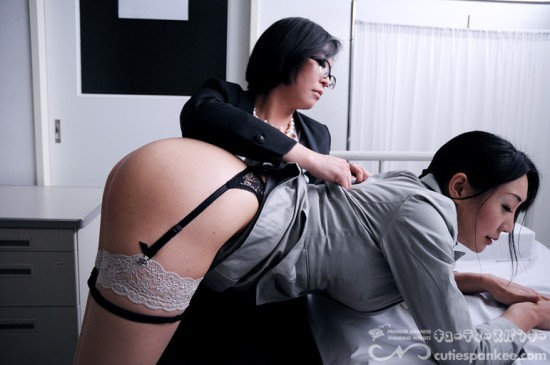 See the FREE Movie trailer (below)

MORE images and previews on the HOME PAGE HERE