OH – MY – GOD! People please prepare yourself for Maximum Trouser Arousal viewing…Amber Dawn has done it again with what can only be described as a F*CKING AWESOME Spanking to Goodness new movie out at AMBERSPANKS, which also continues at SPANKAMBER too when this gorgeous new babe called Anna turns the tables and deliciously spanks Amber's botty. Both these girls have creaming kitty-kats and oiled red bottoms, such was the turn on from this highly erotic film shoot! How the hell the cameraman could not fail to capture all this without the biggest boner known to humanity is beyond me (maybe he did…heh heh)
Please check the FREE gallery below which has Anna Evans spanked by Amber. then I've got some images and news from Amber's main site…seriously, ENJOY! It's impossible NOT to!!!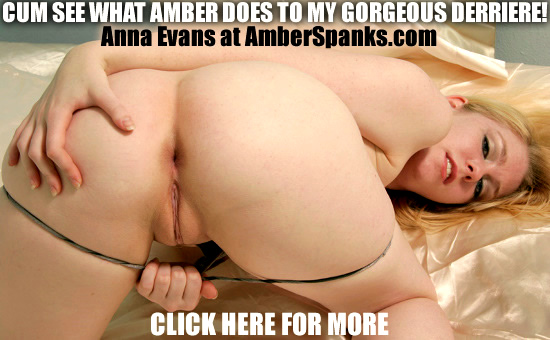 This full movie is available at AMBERSPANKS.com
This exciting film shoot spilled over into a "turn the tables" scenario as a very turned on Anna Evans then spanks Amber across her burning cheeks, Amber really loves working with her girls
This is what Amber had to say about the ongoing film shoot shown now at SPANKAMBER.com
After I spanked her for a while I gave her a chance to see if she was any good at spanking me back! Oh, and let me tell you she had a nice firm hand and knew how to spank me and get me excited! When she was spanking me and her cute round white ass was in my face I couldn't help but start spanking it again. Then she oils up my fired up bottom and grinds her pretty tight pink pussy on me while I spread and swat her a couple times backwards! Then I get to play with and slap her epic tits. This is what spanking is all about fun nasty hotness…"
Bravo Amber, and here are some images to give you enough of an idea of what to expect!
See MORE of Amber and Anna HERE
Seems naughty Amber has answered some members request about selling off some off some of her worn panties too…ahem, I think I might just be enquiring about this also, LOL! Amber admitted that she has sent some off to members after playing with herself bored away on film locations….check out this pic she took of herself.
I'd happily forward any requests 😉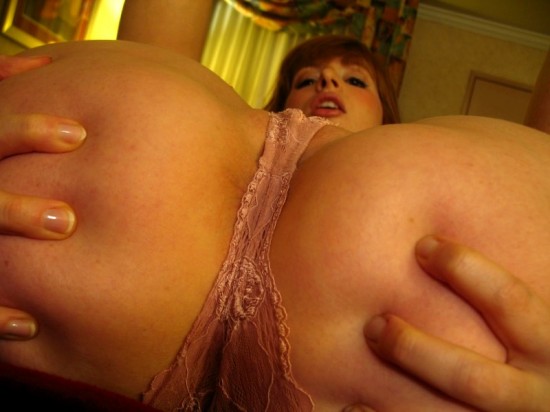 Hope this Sunday update keeps you all nice n firm, or deliciously moist, depending on who is reading!
Yours in severe "woodage"
Chief