Apologies for the non appearance of the Elizabeth Simpson post as promised, I had a problem with that today and it will be up tommorow! However, I have this adorable spankable babe, Lila, courtesy of the REAL SPANKINGS NETWORK to keep us all interested.
She figures at both their main sites which is part of the value REAL SPANKINGS PASS (you can choose this option if you so wish) but I shall give you the updates from both sites, so first up, from schoolgirl spanking site REAL SPANKINGS INSTITUTE is this great feature of Lila's bruised and very sore behind!
Petite teen schoolgirl Lila bent right over a stool with her tight bottom sticking high up in the air for a very painful hand blasting from the strict hard spanking Danny!! This very naughty girl has to endure trying to keep still in a very uncomfortable position while Danny turns her firm teen cheeks redder and redder with each of his heavy hand smacks. This update indeed lives up to the name of the site!
You can view this FULL Movie HERE


Now from the sister site REAL SPANKINGS you can also see many films with Lila and you'll see just how beautifully her bottom reddens under an intense assault whether by hand or the dreaded paddle which Americans adore using with great force…in this case, Lila's arse is indeed quite petite so what little pert flesh she has there gets easily battered!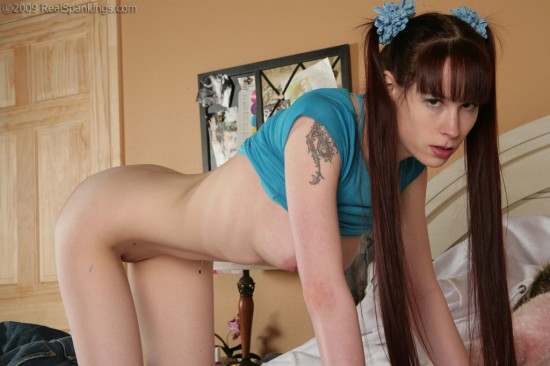 I chose a bonus free paddling clip with some fantastic facial shots and then you get to see the result of her paddling! This was taken from a sort of interview and testing of various implements by 3 girls, Lila's punishment is by far the best and as you'll see from the FREE Clip – it's bloody hard and there's absolutely no faking how painful this was!!!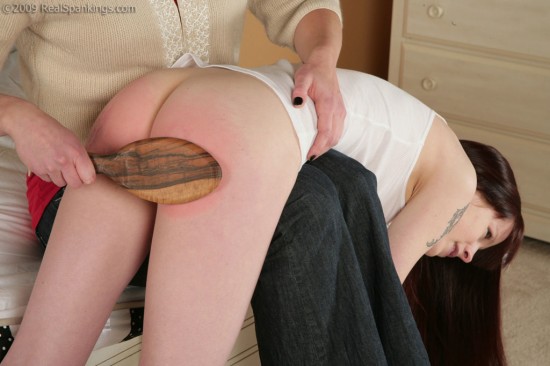 Lila is just one great girl ina cast of 100s of teens and early twenty-somethings who take all manner of punishments and thankfully all recent content is now uploaded in better wmv quality as the clip I had shown you (above)
CLICK HERE FOR REAL SPANKINGS TOUR PAGES – see yourself

BOTH SITES HERE ARE PART OF THE REAL SPANKINGS PASS
Tommorow, as promised, Elizabeth Simpson in a great paddling movie she didn't like very much!!! 😉
Chief