Hi everyone, I'm in a foul mood, despite my little trip away this weekend to the wonderful city of Paris and despite having to remortgage my house to pay for several restaurant bills, "er indoors" was happy enough and I got to slipper her (I think more out of pity than her allowing me to be dominant…anyway, I'm digressing already)
Angelina – bent over – find out why below: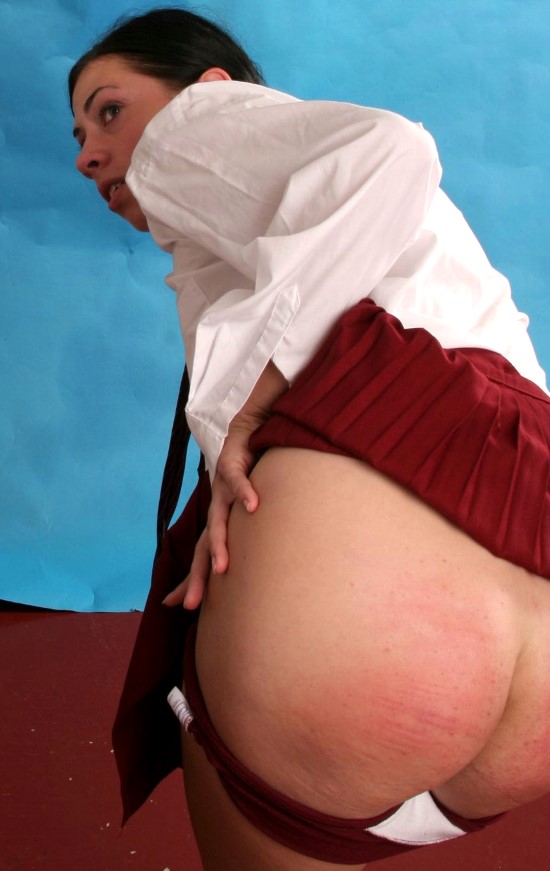 Yes, foul mood! Why? Well, my "piss poor" football team for one, losing in the final minute to a penalty…we're as doomed as the Titanic…going down! Um, my dental bill for another for lots of impending treatment, so I thought…"fuck it" where can I see a good looking girl thrashed and snivelling, and better still, maybe she's done something naughty…maybe even get to see what she's done! Ladies and gentlemen, I give you Angelina from Poland!
She cheered me up this afternoon when I saw her real tears and her real pissing antics….A good excuse to give the dirty wretch a strapping across her hands and a good hard caning across her swollen sore buttocks, eh? You can watch this FULL movie, like I did, with a SPANKPASS Membership
Check out some images I have cut below, I think you'll get the idea why I thought it's a good hard nasty punishment film!
CLICK HERE TO GET ACCESS TO THE FULL MOVIE & IMAGE SETS
Yes, cry and snivel all you want with your privates shamefully exposed!