It's been awhile since I last let you in on what I've been viewing at Clare's various sites and of course other bloggers have shown you Aiden Ashley but I have a special EXCLUSIVE FREE Clip of this most beautiful brat and the quality of this update and the following content doesn't do Clare's sites justice unless you are a member…anyway, please check out Aiden Ashley, click on ANY image below of her which will lead to a special Free Gallery, full explanation and movie clip of this stunning teenage beauty! I think I have just fallen in love (again…sigh)
STUNNING ASHLEY:  MAXIMUM TROUSER AROUSAL ALERT!!!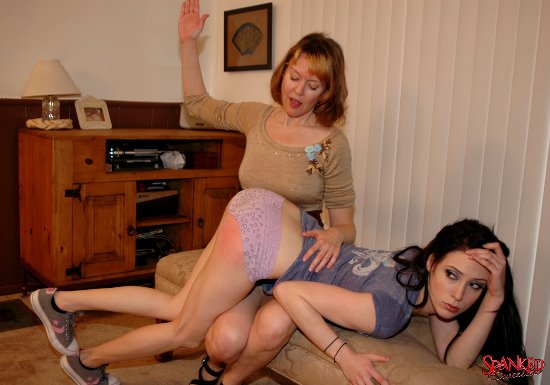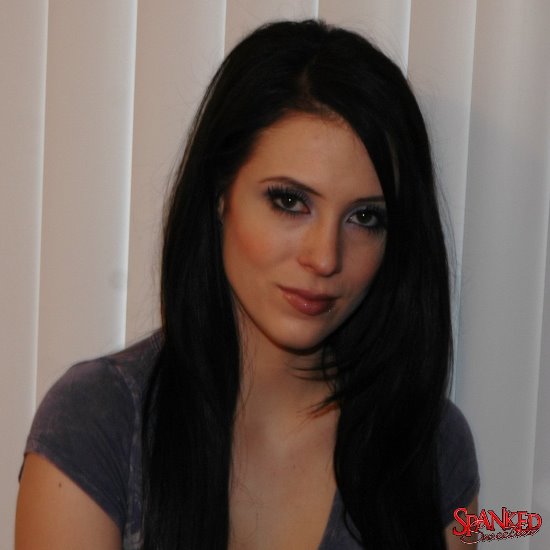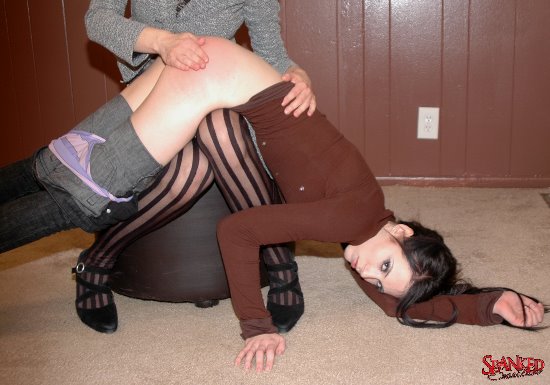 Phew! What a scorcher…eh? members HERE can see the FULL movie of newbie Aiden….and I thought I'd also show you a light hearted view from the very delicious Lily Anna, a very busy girl who stars in many US spanking productions, but here, she does a variety of OTK spankings, birthday spankings and also has a good cry which she also explains to us all she needs (understandably) from time to time. You may also read all her latest musings on her own blog HERE which is always good to check out, as I shall look forward to seeing her in her next spanking shoots with a tan after her brief holiday break in The Dominican Republic in the Carribbean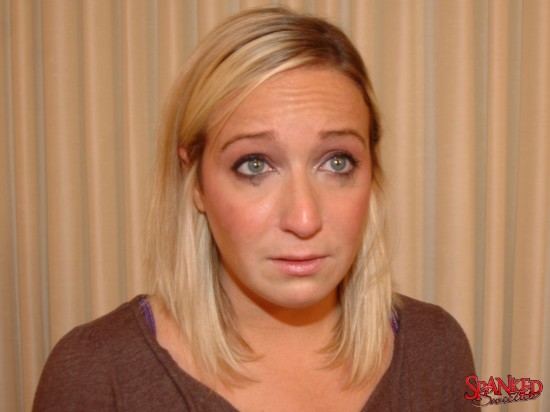 Lily Anna's make up starts to run when the tears well up…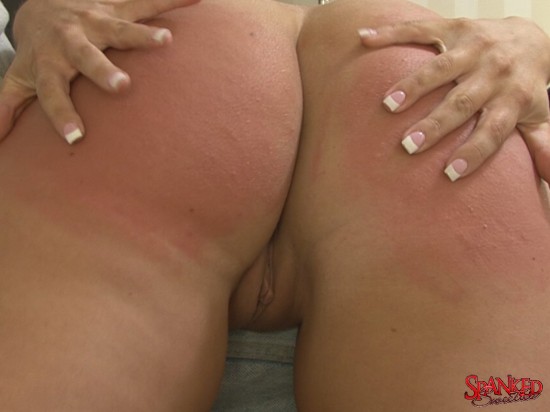 *****************************************************
At Clare's other sites the regular updates have been coming thick and fast!
Here are the 2 latest updates from MYSPANKINGROOMMATE.COM – the growing spanking soap opera and in the 45th episode Clare meets her match with another new face Virginia – now this gorgeous cougar fest really got me going, I love seeing Clare get some of her own treatment, and I know she must have wanted a good spanking, who am I to argue? However, anyone recognise Virginia? I'm sure I have seen her from some of my vanilla "redhead" porn from the past, either way…I loved this update: Virginia gets a call about neighbour Clare spanking her Madison. So she has a "talk" with Clare – which leads to Clare getting spanked, then Clare spanking Virginia (nice cougar fight!!!) CLICK ON EITHER IMAGE BELOW FOR A FREE GALLERY
I shall have to ask Clare about Virginia, seeing these 2 together though…uh oh…TROUSER AROUSAL ALERT!
The following episode features Madison Martin, one of the original stars of this site, and she is still f*cking hot, with one of those jiggling arses to die for, see for yourself below as Madison has messed up her insurance company's billing for a nursing home and goes to manager Mark Johnson to see if they can work something out – he agrees to make a deal – which involves a hard, long spanking.
MYSPANKINGROOMMATE – EXPANDED AND IMPROVED
6 new video clips each week in High Def
Over 30 regular characters appearing on the site
Reality TV Style – follow spankings in the lives of hot women
80% F/F and 20% M/F
Lots of locations: The Apartment, the neighbours, Offices, Diners, Medical areas and even in jail!
********************************************************
Remember me telling you how I enjoy seeing Clare getting it from time to time? Well, Momma Clare at SpankedCallgirls.com gets some good hard spanking treatment at the hands of Mark (again) a well dressed good looking fella, (I'm jealous as I sit here typing, drooling onto my keyboard, not because I fancy the guy, it's because I'm still trying to get used to my dental braces, they damn well hurt and I'm on pain killers so anything mis-typed, apologies, I think I've done well so far, I hope…anyway, I am digressing, Click on the images below and you'll get to see James give Clare what's needed, a damned long overdue thrashing!!!!
See Clare man-spanked and mouth soaped like the pain slut she is…
Clare is spanked by her handsome client played by James Mitchell who even gives her a mouthsoaping for her crap attitude and as a lesson for providing shoddy service. You can be sure Clare will now keep her girls in line better for their sessions with James!!! (can't wait to see her retribution on the girls as well!!!)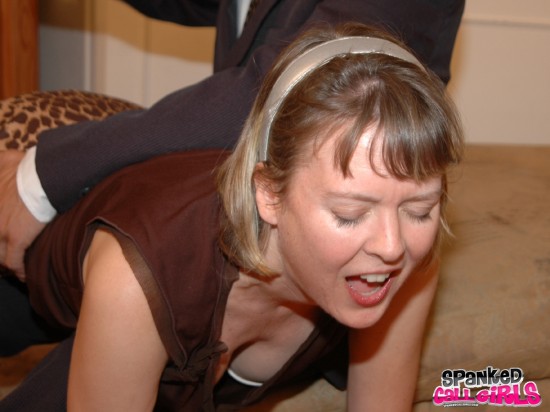 Clare shows up girls HALF her age with her trim bod and fine derriere, don't you think?
Ok, that's it, I'm off to grab myself some wine and drink away the pain, but before I go, these sites run by the Clare Fonda Network are massive sites in their own right, and I wouldn't hesitate to recommend them at all. Clare has also run a multi site Pass which covers these and even more sites (I simply have run out of time to write, sadly) but for a few Bucks more, the pass represents great value, but it all depends on how you guys wish to view your spanking smut! It's a great option for those loving their spanking Dollars to go a little further and CLARE FONDA PASS does just that, check it out below as it gives you the FULL DETAILS.
All the best, Chief.