Reviewing my vast spanking collection (as one does from time to time) I came across these movies that I hadn't viewed for a while and am afraid to say that I have been distracted today watching these this afternoon, along with their fine DVD collection and my own growing PunishedBrats Archive of delicious spankingness! I can tell you now…"I'm spent!" LOL. You can why below, God…is Juliet scrummy or what????
Check out these delicious Spanking Galleries – many of which feature Juliet and Pixie! If you've ever wondered about this great site, now nearly 4 years old – I think they started work on this site, not knowing it would grow into the fine wonderful spanking emporium it is today! (Started way back in June 09 2006)
So with thanks to Pixie and co, here are a few fantastic galleries which you can enjoy, such as the amazing Juliet who I swear is a dead ringer for actress Hayden Panettiere, still my current lust object who is the cheerleader in the ongoing series of Heroes (now in series 4 on Fox (I believe) and on BBC2 in the UK (I am digressing), Google her – and you'll know who I'm on about!
Click on images below and they will all lead to a gallery and some free sample clips (clips on the website are of a higher quality and are designed to promote the sites here) making it easy for me as I am weak as a puppy watching those vids *sigh*

Juliet Valentina & Toni Rizzi in the "Politics of Spanking"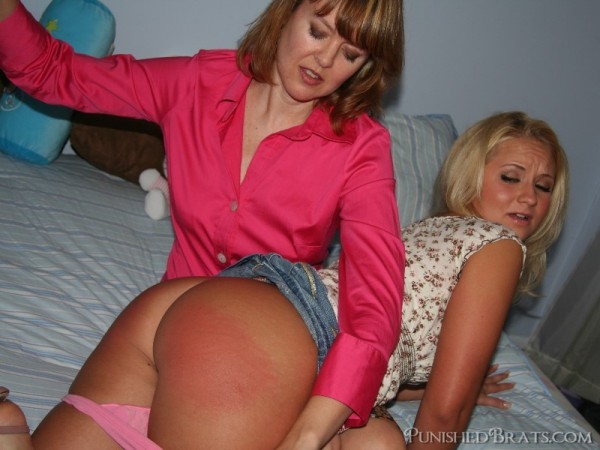 Juliet Valentina & Clare Fonda in the movie "Mom's Manual"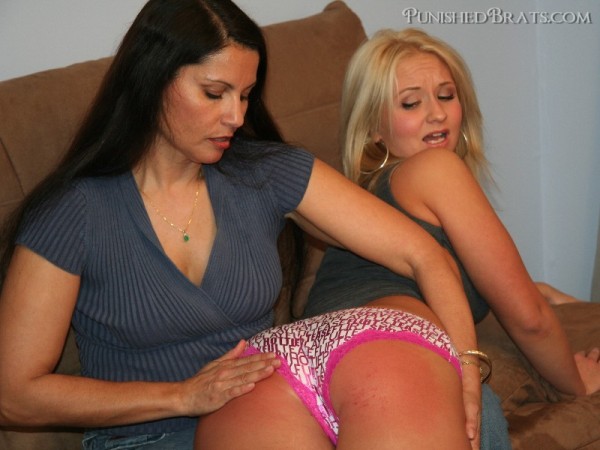 Juliet Valentina & Chelsea Pfeiffer in "Aunt Chelsea gets tough"

Cheer girl Tina Tink & Veronica Bound in the new movie "Power Struggle"

Erica Corvina & lucky David Pierson in this great OTK movie "Insurance Adjustor"
and finally the wonderful Pixie herself, with the tightest buns and some of the best facial expressions!
God bless your buttocks, Pixie! & I hope you are getting much better!!!!! NOW BEND!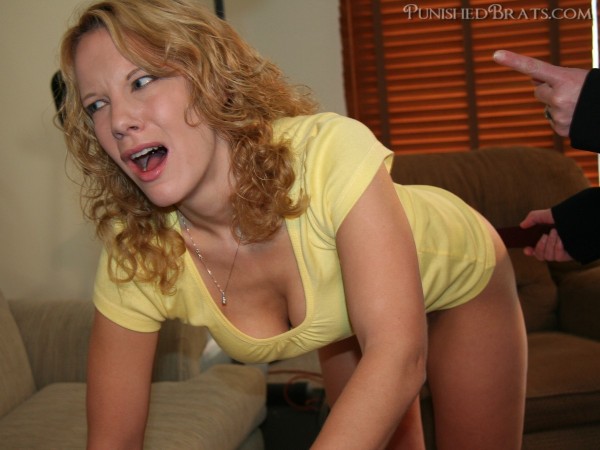 Pixie & Susan in the movie "Family Strap"
View all the latest movie samples from the latest updates at PUNISHED BRATS HERE