Clare told me about Desiree, introduced by Lana who you'll see spank her mercilessly and use the cane and hairbrush across this new pain slut's big beautiful bottom! Desiree is OUT NOW at GirlSpanksGirl.com and is a most welcome addition to newbie girls who perhaps take it a little harder than they would have expected, check her out below in these EXCLUSIVE 1st show pics, you won't have seen these anywhere else at the time of writing!
This is new girl Desiree in in the new "Back to School" series at GIRLSPANKSGIRL.  A long and hard video where innocence meets experience. The real story behind this video is that Clare Fonda's friend Lana told her she had a new girl who wanted some work. Desiree was new to LA and certainly new to doing a two hour video in which Lana spanked her ass every which way including several grueling over the knee sessions and a caning leaving this new model hot, bothered and with a very red raw bottom as you'll see! Lana does not go easy on friends- in fact, as Clare Fonda confided to me – she goes harder, just you wait see!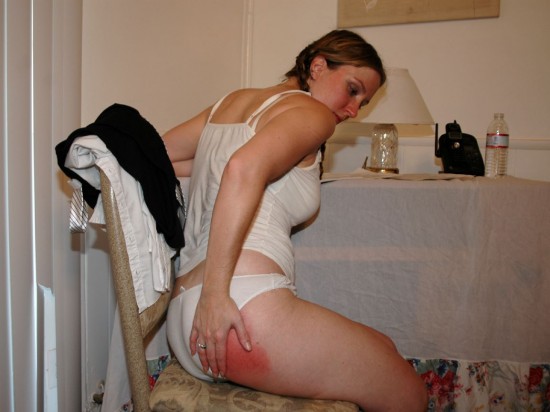 The above was her first session, just wait til you see these Exclusive images below of her next punishment and tell me if Lana isn't just a tad harsh!!! (not that I'm complaining)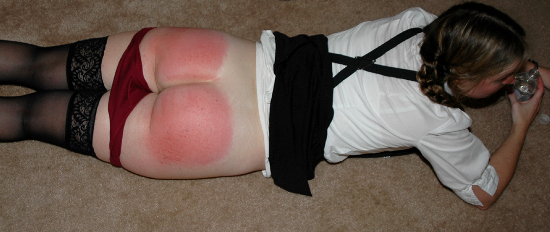 In this movie: Desiree needs to focus on getting out of college and her aunt has looked up Lana, a principal who "life coaches" girls on the side with good old fashioned spankings. Bright young Desiree is not a bad girl, just distracted although she seems to find focus very quickly over Lana's knee, submitting to her hard hand taking several hard spankings that almost seem to have a military style to them.
Lana is one of the best mistresses in spanking and not just due to her hard hand but her stern lectures. Desiree is a new model and this was a tough shoot for her the first time out but we would very much like to see her cute round bum, pigtails and midwestern look of surprise back OTK sometimes soon! (That last sentence Clare admitted she REALLY hopes that Desiree DOES come back and that she wasn't too put off, even though she thought she knew what would happen…knowing what Lana is like!)
It's hard not to resist pulling those regulation knickers down to reveal Desiree's big round rump, isn't it? See what Lana does next!!!

Desiree's buttocks – found to be the cause of Global Warming!
This site is part of the Clare Fonda Pass network (see below for more details)

You can see ALL of this HOT (literally) new girl Desiree now! Have a great weekend folks!!! I intend to….
Regards, Chief