Hey, any of you lucky enough to come across my blog tonight on Sunday…you are in for a right treat! No one, and I mean NO ONE (at the time of writing) has seen this yet, this is a NEW Movie coming out in the next day or so and I have got to see the entire movie early in the promise that I'd review it here and I was so smitten I've just made up a free gallery and special free clip which shows you what lucky BRITSPANK members will be downloading.
Jodie is one of my fave girls, as I'm sure you know, and she made me laugh with her attitude, she's quite the actress, first she's accused of having a rather plump bottom (aww, as if – lol) then the reason she's "growing" is because she's a sweet (candy) thief…and sure enough a quick inspection of her school blazer reveals shedloads of stolen sweets from the school Tuck Shop…she's a candy fiend!!! A cracking spanking and a really nasty caning, as she virtually buckles under the hard cane strokes will please all you Jodie lovers (and I know there are many!)
Chief's FACT of the day: "This was Jodie's last film she shot on that day of filming and she was virtually broken by the cane….a first – as she was booked in to film some severe scenes which she did admirably…a real first for Jodie and as you'll have seen, her films have been fantastic as she upped the level that she could take!" Bravo Jodie, I knew you could do it!!!
I dare you NOT to mess your keyboards in excitement…Jodie – we love you!!! 😀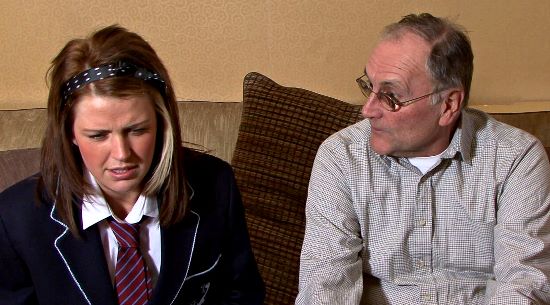 "Forgive me, O Lord…for I have nay clean underwear after viewing this movie!"
Chief's Book of Bare Bottom Revelations 6:12
Be thou blessed if ye entereth BRITSPANK here verily to vieweth with lust! Amen.