Hope you all had a great weekend! Now that Springtime really is here (all my daffodils are in full bloom on our grass bank finally) it has got me more lively and thinking about what the summer might bring spanking wise! Maybe also some foreign trips (unless the volcanic ash clouds descend on us again!). One thing is for sure, I won't be travelling as far afield as Japan. What a beautifully mixed up society of people they are, and of course, you all know how I feel about my little Japanese girlies from Cutie-Spankee getting spanked! So today, feast your "minces" ('tis cockney rhying slang "mince pies – eyes" hence the term "minces") anyhoo, feast your eyes on these teenage beauties getting their delicious rumps paddled for our pleasure!
Warning: I had to watch this update in a darkened room sat in a rough hessian cloth to be able to last the length of the film without fear of ending my viewing "prematurely" so to speak!!
CLICK IMAGE ABOVE TO VIEW THIS FREE CLIP
2 Schoolgirls are thrashed in front and next to each other including the Head Prefect! This full movie contains scenes of satisfying squeals and snivelling from both teenagers throughout their nasty paddling on their soft bare behinds!
MORE FREE SAMPLES & CLIPS CAN BE VIEWED HERE!
Of course as well as schoolgirls, you'll also see the most sexy secretaries getting thrashed, I defy you not to be turned on with these teaser pics from another very recent update below! Click on images for the larger ones – Enjoy!!!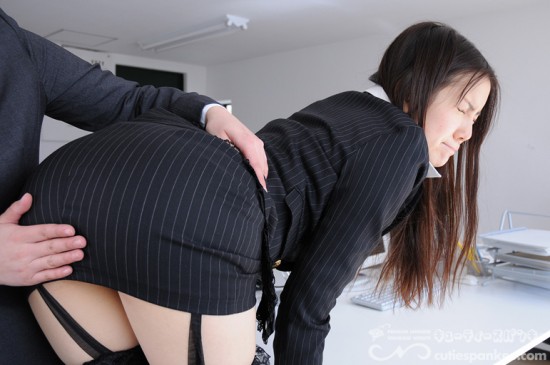 Stunning images from Cutie-Spankee I'm sure you'll agree…er, I have to go to the bathroom now…laters!
Chief