Don't you just love them? There's still only one site to find this sort of humiliating punishment and that is SPANKINGSERVER.com
I needed cheering up after yesterday's woeful betting on the Grand National, luckily one of the horses came in 4th and since I had backed 3 horses each way, at least I'll get a quarter of the odds for that one (sadly it was at 10-1 so I get a quarter of that back plus my stake) so it limits my losses, another finished 6th or 7th and last year's winner who I backed (Mon Nome) fell at one of the later fences! But as to my football team…oh dear, those useless overpaid donkeys are just shameful. Another pathetic defeat and all but relegated (that should be confirmed as we play runaway champs Newcastle Utd live on SKY TV next Monday). Hartlepool, Carlisle and Rochdale away here we come next season (WHO? Exactly!!!)

So here I am quickly posting you a great update and sharing with you a full clip that I had watched earlier (amongst many in my "pussy strappings" folder on my laptop to help "cheer me up" that I had viewed.
The file below is 16Mb, so probably best to save it first, all these girls are damned hot and seeing them in the Gyno chair, legs akimbo, pussies vulnerable to that rubber strap really does, ahem – "cheer me up" – hope you enjoy it too!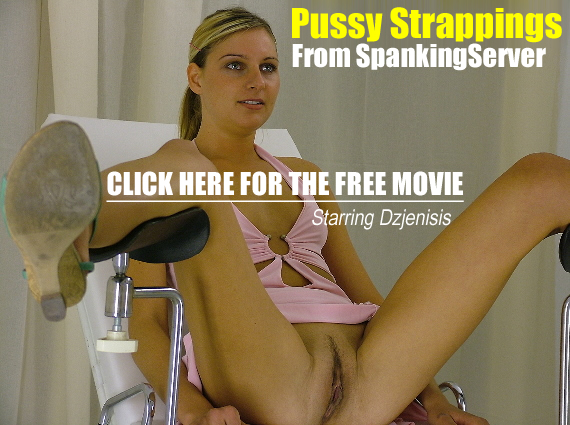 This girl (Dzjenisis) – (how the hell do you pronounce that?) has a great tolerance for pain, I recommend that you view this clip on a VLC Player (I use it for all my video files now) – download this player for free HERE if you don't have it – as you can choose slow-mo playback as an option and Herr Peter straps so quickly in the middle close up scenes that you see a flash of black rubber and her pussy ooze and convulse at the sudden searing pain inflicted on her outer labia. OK, I'm dribbling now, I also cut some pics from this movie below!
CHECK OUT ALL THE GIRLS & MORE FROM SPANKINGSERVER

 As a little treat (and to spend a little more time here rather than be outside staining our bloody fence *groan* check out these adorable East Euro beauties, assuming their position getting pussy strapped, caned across their assholes or restrained in all manner of embarrassing positions and wonderful apparatus for getting spanked, unique to this site!
In no particular order or preference, first up here……Jenny!

Images of Adriana – in equally humiliating and severe punishment positions!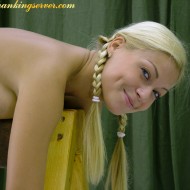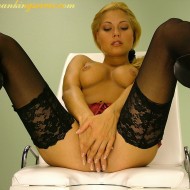 The wonderful Billy, I was watching her from my archives this morning (mmm!)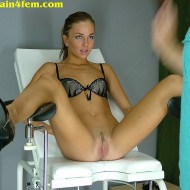 Check out why the chief was so happy CLICK HERE for more info on this great site! 😀

Right, now I got to go out and stain the fence….yawn! Happy Days!
Regards, Chief.