Spanking searches – I hadn't paid much attention to them until recently: However, judging by how some people find my sites and blogs by what people type onto search engines like Google, I have always refused to let you know what some search terms are used to find my blogs etc as they are either hilarious (for all the wrong reasons) or downright filthy, even frightening! Some of the odd 1 or 2 are just mind numbingly surreal! So it's nice to check that if I typed in "Spanking" today into Google (from my end at least) – this blog turned up first! (edit, I just did it again and it's gone down, d'oh, but it's still on the front page) I was (earlier) shocked and surprised that it had somehow made it but I was more pleasantly surprised that if you currently type in "Spanking Blog" then my 2nd blog I've been running for 3 years is now Number One…I had seen it slowly creep up the pages but that was a real shocker. I have decided to take a copy of it for my own posterity 😀
SpankingNews Blog – How the hell did this happen? Click on image for my latest posts


I guess this means it might motivate me to post MORE posts there now 😉
You may also have noticed that I have got the Bloggin' bug again as there's far more waffling here from me too so enough of my jibber-jabbering and onto some NEW Updates, some stuff I've been watching from the past and just some good hard decent stuff you may have missed as well as latest industry news from the UK.
I have been meaning to put this up for days now, so apologies to Amber, as this is an awesome update she's made for the last week with, what could be described as her long lost sister, however, it's another HOT Redhead, a first timer, she's from Romania and her stage name is a very anglicised Audrey Lords – seriously, loosen your pants gentlemen, Amber has surpassed herself (yet again). I had made and hosted a free gallery late last week but hadn't promoted it, so, if you clicky-clicky on the image below, be prepared to rise to the occassion!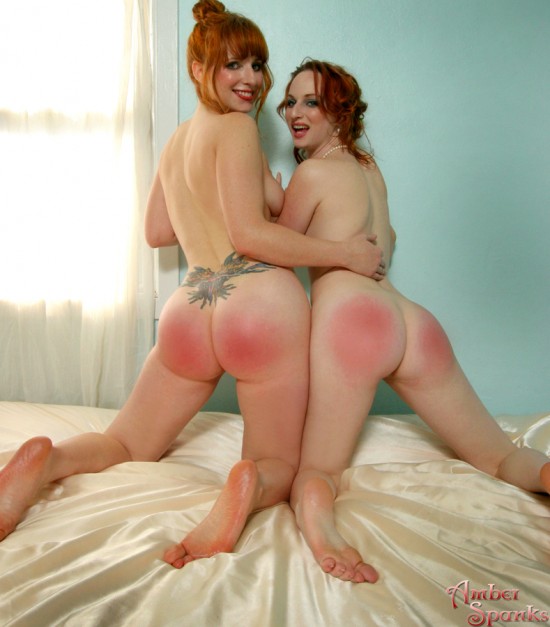 Double Trouble – Redheads and RED RED Butts!

Remember that Amber offers $10 off if you join both her sites at once!
HIGHLY Recommended!
The next spanking I'm featuring here is from REALSPANKINGS.com and this vast site has so much to offer. I was digging around my RS Folder,(as you do) and came across this wonderful paddling, featuring Kailee Robinson as the spanker (looking f*cking sexy as ever) but check out the gorgeous girl and that rounded bruised rump as she is PADDLED in her pyjammas, this is a perfect "Pyjamma Punishment" the way she is forced to remove them after being battered across her cheeks then a long lingering scene as she feels the heat of her very red cheeks – another awesome film with many extra angles from REALSPANKINGS (taken from my archives) Enjoy!

The below movie clip is best viewed on VLC Player or Real Player (it's in RM format)
There are plenty more cracking movies like this at REALSPANKINGS

Just in case you were not aware, I have been playing around with this blog which is a little edgier at times as it features a nice subject of mine as you'll see. It features the teen and schoolgirl theme, teen spankables and beauty appreciation of girls, there's a Home page with tons of content there as well as a blog (I updated it earlier today with a real tears update!!!) I also intend to update the blog at least 3 times a week, maybe more! Click on the tearful girl for free access:
**************************************************
Finally, this special news announcement below – No bullshit, just 10 (YES TEN!) carefully handpicked Trial Memberships, all a FULL 2 weeks in length to fully check out the sites for a fraction of their normal costings. Many of these I have had exclusivity to, so if you fancy checking out a few premium quality British Spanking Sites then click on the welted sore bottom below (there's more added) and check out what's available! It's well worth a peek and there's a TON of Free spanking content to compliment what you see! That should keep you guys going!!!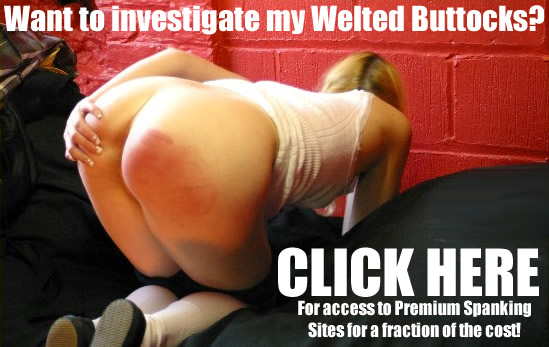 Have a good evening, back soon with some great stuff I was reviewing earlier today! 😀
Chief