Now many of you readers of this 'ere spanking blog will know by now that whenever I issue a Trouser arousal Alert it is for good reason when it comes to viewing the sight of a luscious wobbling pair of soft exposed buttocks! Well, you can see today that in evidence as the flies of this poor individual in this latest movie just released at FETISHFLIXX has a serious issue as his "excitement" is trying to leap out from inside his slacks, or else they are ill fitting garments! Check out what I mean as we explore the "Caning of Barbara Watford" – can you recognise who the gorgeous snivelling beauty is in the red yet?
I won't say, but she was a MASSIVE star some 6-7 years back and this Brit babe is now available to view getting a damned good thrashing in this especially remastered and re edited movie which has no de-intrlacing issues that I noticed even on the previous version making this THE copy to get for collectors of the best British Spanking Erotica around! Check out the images below which are taken from the movie and you'll see just how scared this snivelling brat was, not only was her bottom an absolute peach to spank and a beaut to cane (marking so well on that white skin) but she genuinely snivelled and sobbed throughout her punishment!
Check out a sample clip below as snivelling Barbara admits to being "scared" waiting for His return!

You can be amonst the FIRST to download this great movie HERE which compliments the 100s of other classics and specials that makes this site still one of my faves.
Feel free to check out some other classics from this site below if you haven't already!


3 varied example films of severe discipline which I'm sure you'll like – available from FETISHFLIXX.com
*******************************
For a bonus point, can you tell who that handsome pervert in the ill fitting suit is?
Finally today I thought I'd remind you about one of my own favourite films that I remember reviewing from what I would reckon would be the sister site to FetishFlixx as they both have the same philosophy – that is SPANKINGMAGS and it too only features HI Res movies such as the classic 4 girl punishment which STILL ranks as one of my favourite Top 10 Movies of all time (now there's a thought for a future post – my Top 10!!!) Enjoy the most sadistic nun EVER to humiliate and punish 4 catholic schoolgirls: WARNING – this is pure degredation and top spanking filth!!! If you've never seen this before ENJOY the Senior Girls discipline!!!
THIS AMAZING MOVIE CAN ONLY BE DOWNLOADED IN THIS FORMAT HERE
************************************
Oh and as I was going through my archives I came across this post, what a cracker!!!! This is strictly for those that can't be arsed to trawl through my archives and some bleating that I hadn't shown you more content (WTF???) Anyway, if you haven'ty seen this below you're in for a real treat!!!
TO CELEBRATE THE SPANKPASS & THEIR NUTJOB OFFER!
Here is poor Angelina – bent over – you can find out why below: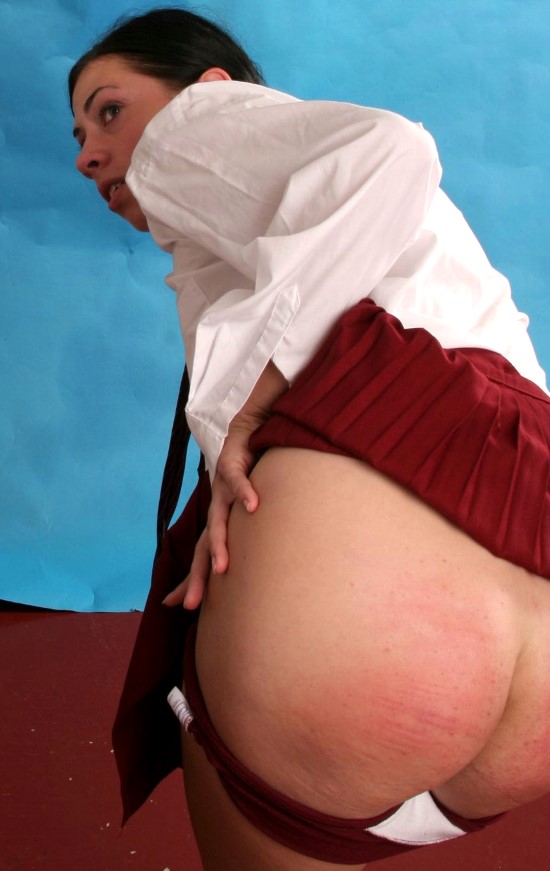 Angelina is one of those rare girls – she can cheer you up watching her get thrashed with her real tears and her real pissing antics below….A good excuse to give the dirty wretch a strapping across her hands and a good hard caning across her swollen sore buttocks, eh? 
Check out some images I have cut below, I think you'll get the idea why I thought it's a good hard nasty punishment film!
CLICK HERE TO GET ACCESS TO THE FULL MOVIE & IMAGE SETS
Yes, cry and snivel all you want with your privates shamefully exposed!