Sorry, I have a total writer's block today, I really do, it happens to us all I suppose, and I'm finding it difficult to enthuse "gush" or review/promote anything today, it'll pass and I'll come back with some totally different exclusive and interesting stuff, I always do! Maybe I should just go to bed, I'm feeling really tired, maybe I'm ill, I don't know. However, a photo set from a few videos that I have viewed not too long ago from SpankingServer was stored in a folder I had on my desktop just called n2 – I saw it and opened it up to discover some of the images I'm about to show you now (there were many more) … I probably meant to upload this a few weeks back and saved it in the wrong place and why did I save it as "n2" ?? – I'm losing the plot!!! Either way…check out the images below and I'm sure you'll see why I perked up a bit – and just *HAD* to let you all share in my joy!!!
Casandra – another East Euro beauty that gets her botty, pussy & tits spanked caned & whupped!

You can see MORE of Casandra (much more in fact) at SpankingServer!!!!
In between writing this and having an eye on the football (oh Portugal…7-0 winners v N. Korea..that was interesting!) I flicked channels and came across the series "Countdown" on Channel 4, something I hadn't seen in an age over here in the UK, and that new girl Rachel Riley!!! OMFG!!! I have the absolute cream horn for this mathematical minx!!! Here's her dress today that I just pooped an eyestalk over, straining to check out more of her ass n tits…seems she likes me too..lol!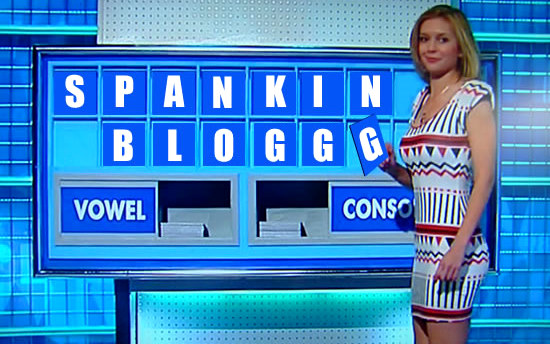 Seems there are several sites dedicated to her and I found one that linked to her apparently "infamous red outfit episode", which you just have to admire for daytime TV!!! I'm liking this girl mucho grande!!!
OK, back soon when my mind is fully functioning on all levels of complete spanko pervyness!!! Adios!!!
Chief