Hi everyone, told you I'd be back today with a new update and I wanted to show you something from the perspective of a SpankingDigital member. Now this site is the video powerhouse addition to the network, as it contains tons of videos going way back, and so far back in some cases that the movies are in RM format, by no means the very best quality as these were probably filmed in 2002-2003 when the quality of these videos at the time were industry leading…but nonetheless, as you'll see, these videos are still very watchable and make an excellent bonus addition to the newer contewnt which is filmed on HD cams, for example.
OK, enough waffle over…I was looking back over a few varied punishments and thought I'd cover something for everyone today, all from the one site. First up, for lovers of girls with the fleshier wobblesome buttocks is this filly by the name of Bridie. Poor Bridie! As this (from memory) was a sort of audition, and when she was told to take off her clothing (rather slutty clothing at that), her oversized breasts plopped out, then her chubby bottom heaved inside her knickers as she bent over…
This feeling of shame was nothing compared to what was happen next as she finally got over the lap of the dreaded "Judge" and his firm experienced spanking hands! Bridie's awkwardness is what makes this spanking film a beaut, watching it you will feed off her uncertainty and then…those buttocks and breasts as she is practically naked over His lap…wobbling, jiggling…with each impact of his hand…there's a special free clip after the images below, I urge you all to take time out and appreciate a young lady and her wobbling globes punished for our viewing pleasure!
As you'll see by the end there's the telltale signs of a sore red bum…she really felt this and bravely took her punishment but was close to tears…this movies was filmed around 3 years ago and I'm not sure if I ever showed this before, as you can see it's a great OTK film and of course SpankingDigital members will have no doubt viewed this!
Going back a little further into the vaults and the past here is a girl you'll all recognize immediately, Sara Bergman. Now I'm not sure, but I don't think this movie has ever been re edited – it should be, but I know that this film of sara was done soon after her infamous Cellar scene (well, it's back IN that cellar) I can tell you it was damp, nusky and not very pleasant to be in there, and this strapping was the LAST thing that Sara needed after being caned so severely an hour or 2 before!
You'll see her bottom in this full film redden very quickly as the strap is first used across her crisp white knickers then with them removed all remains of any protection or modesty make this a humbling punishment for Sara who is treated harshly then told to "Get Out!" straight after she's been dealt with! I cut these images myself, so the quality isn't as good as expected (so they are exclusive to this blog) and check out the free clip that I have here giving you an idea of the force of the strap and Sara's sore red bottom!
This is one of many films with Sara, many in far higher resolution, however, once again, this is a film I think that hasn't really been given publicity (probably the owners who I know will read this blog will get their finger out and think "yeah" that's a good film to remaster and re edit to its former glory…I hope they still have the original DV tapes!!!) But until then, this is another great exclusive movie at SpankingDigital
& finally, a film with Paige and Hanne in what I think is another old classic (this is even older as it's in Real Player format) – I don't think this has been remastered either and I'd love to see this someday re edited if they still have the original DV tapes (the editor, I know, often finds extra scenes from the original DV tapes…but if you take a look at this film below, it's a great caning double girl classic…and that naughty Paige – as you'll see, has a massive tampon string hanging down as she takes her punishment whilst surfing the crimson wave) Yee-ouwch…I know many girls find taking a punishment at this unfortunate time of the month more painful…oh well.
Camera…Lights….ACTION! ""swish!""
I have once again had to cut some images from the movie scene I have for you, this features both girls spanked OTK and then caned in front of each other, lots of grumbling and complaining from Hanne and lip biting and misery from Paige! Enjoy this hidden classic from the SpankingDigital archives!
These movies shown here are just the tip of the variety spanking iceberg that members will get at SpankingDigital. Of course, all films from about 3 years back are now filmed on HD cams and edited on HD editing decks so the quailty is unsurpassed really…but of course, it's still good to see these old classics included withthe membership and they still hold up well!
here is something random… check out these amazing "Offers"… LOL!!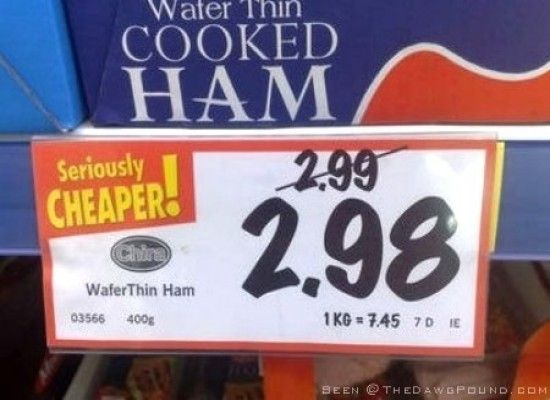 wowee…incredible – a WHOLE 0ne cent off!!! 😀 Seriously cheaper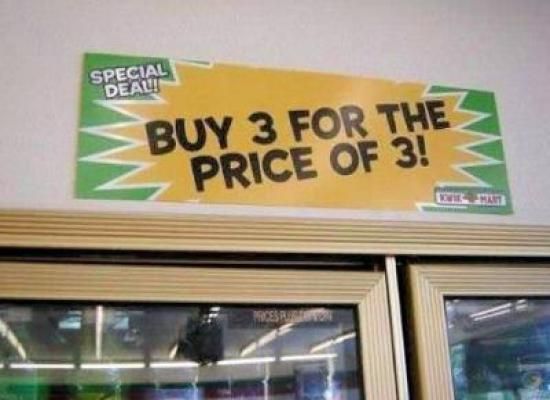 Jeez…these ridiculous signs are for real!!! Fire the store manager FFS!

My fave! What a bargain…punished for buying 3! Do the math!