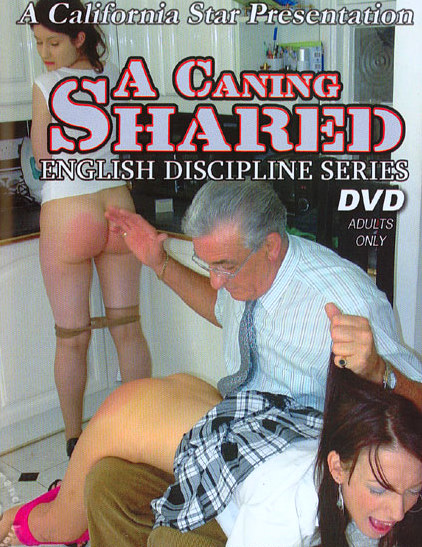 A caning Shared, starring Tiffany & Amy
This is a very naughty schoolgirl movie with a difference, the teacher is a total perv, and also this movie is frightenly addictive to watch from start to end as you wonder what he'll get away with next! You'll wish you were this nasty teacher, it's a great fantasy movie and the full description and how to view this movie are all below. I have also cut a couple of clips for you to guage the sort of discipline movie it is and as it's originally from CalStar there are actually 2 ways of viewing this movie, either as pay per view or via their site. Anyway, sit back and enjoy this review, I had a great morning's viewing 🙂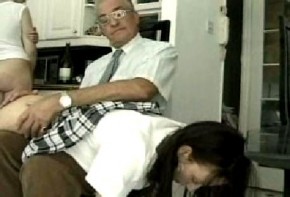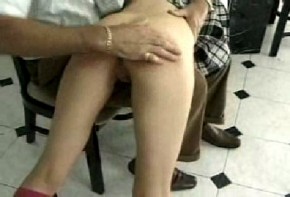 Amy bends over for her first spanking helping out her friend Tiffany.

See the promise the girls make during their punishment – CLICK HERE to View
Tiffany is continuously getting the attention of her physics teacher Mr Robinson. Probably because after their regular caning session he completes the event with plenty of sex including her completing his favourite, a good slurpy blowjob! Looking at Tiffany's rounded lips and amazing ass, you know you'd just want to go back for more and use any excuse to! Now on this particular day of this movie, she is awaiting his arrival at her garden entrance, where she and her friend Amy are chatting. He obviously cannot give her the promised 40 cane strokes at college, opting for a bit of secrecy in her garden instead. Amy is surprised to hear about her secret tryst and in an effort to ward off some pain suggests that she take 20 of the estimated 40 strokes for her friend.
The girls discuss this with Mr Robinson when he arrives and with Amy's flirting (she a slinky sexy thing) flashing her knickers and also promising to give him a blowjob afterwards, he agrees to this arrangement! So he begins to spank and paddle their pale bottoms until they turn red. Both girls are made to watch the other as he takes turns, and you really do feel the mounting excitement as the next part of the punishment, while it's obvious mr Robinson is sexually excited (who wouldn't be withthese girls) he gropes Amy's pert breast to test the merchandise!
…and you'll see him cop more than a furtive feel of tiffany's pussy and very rounded buttocks. Still in control, he places them over the dining room table for twenty blistering strokes with the cane, and these are hard, there are very visable welts from bith girls bottoms even after he had warmed up their asses witht he spanking and paddling the previous 30 minutes!
Click image below to view the caning scene of Amy!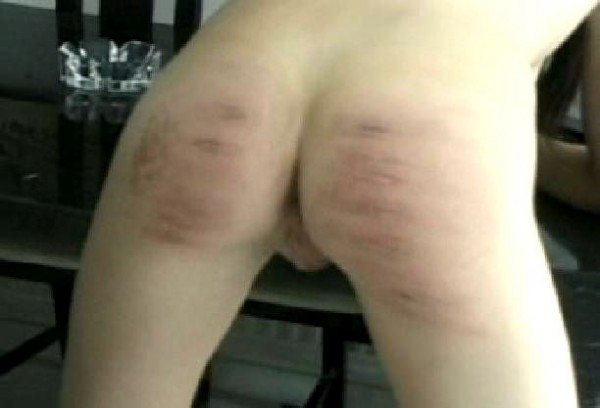 The film ends with him ordering them upstairs for the second more pleasureable part of the punishment, where did those 53 minutes go? A fantastic long play spanking romp…and it'll have you wishing you were Mr Robinson, which is what I like about these movies as it proves to me that I enjoyed it immensely! & I'm sure you will too!
I highly recommend that those with free minutes on this option use them to view these girls getting punished, and of course the very reasonable pricing means a full download doesn't cost very much!

CalStar are the original producers – and if you prefer, you can check out their main site here and sign up for a membership instead and download this and 100s more full length movies! The choice is yours! Hope you enjoyed the review as much as I did writing it up today!
Chief.