Are you in for a treat today, these are some of the most recent and brand new updates that I've found which must be viewed with extreme caution for my gentlemen readership as they will cause SEVERE Arousal in the Trouser Regions! I have everything from wives, girlfriends and just plain barmy spanking updates which all make a fascinating mixture of very erotic punishment viewing for yours truly, I've been maxed out this morning reviewing what is just released at the following 2 sites, and have managed to grab hold of some images and a couple of 1st show FREE Clips from the various member areas (with the permission of the sites featured) that aren't available anywhere else, naturally – as this is The SpankingBlogg!
Enjoy my following earlybird Exclusives!!!
Out at SpankingDigital comes a new full length movie starring one of my all time faves, Jasmine Lau who shows us in a documentary style what turns her on in her life as she tells us what a young lady of leisure like herself gets up to in private! She's starred in hard core porn movies, she's starred in many a spanking movie and really got off on getting her delicious ass thrashed and now that she's come into some money, she can afford to fund any lifestyle she wants…and that is the spanko-life, my friends! Blessed be the Spanking Gods of Joy!
As you"ll see from the above image Jasmine is no stranger to spanking and boasts a wicked looking collection of spanking and punishment instruments, she introduces us to these and of course has no inhibition about telling us how spanking genuinely turns her on, not waiting to be asked she starts to remove her clothes as the cameraman and the film producer start to get hot under the collar. Imagine if you were in this room with jasmine, a temptress if ever there was one, showing you how she likes to be dominated and then inviting one of the film crew to crop and cane her tight buttocks! You'll see her play with her beautiful engorged pussy labia that I love so much as she admits that the "punishment" is turning her on! Exclusive images and a scene of her being cropped are courtesy of my loins…er, I mean blog – please enjoy whilst I once again take a much needed cold shower!
Jasmine can't contain herself as she fingers off her dripping quim! Genuinely getting off on feeling the stinging strokes of the cane against her tight buns! You can see the full movie out now EXCLUSIVE to SPANKINGDIGITAL.COM
**********************************************
There is a brand new film at SPANKINGONLINE starring a new girl getting a special punishment off a very stern Miss Elizabeth Simpson! This new F/F Domestic Discipline treat stars newbie Lucy who is called "Wendy" in this film and she can take quite a thrashing and is genuinely excited to be the latest addition to "SpankingOnline" as she wears their vest and panties! She really is quite petite and slight in frame but if you check out my exclusive image grabs from the movie, you'll see the welts across her well toned cheeks! Lovers of more mature ladies like Elizabeth and Wendy, who obviously look after themselves, will be in for a treat, I have to say, it makes a fantastic change to see real grown women involved in a fine butt blistering punishment movie like this which is out NOW exclusive to SPANKINGONLINE Members!
You can see more of Wendy and Elizabeth at this new film HERE
*********************************
& finally today there is also a new movie just released at SpankMyBottom called "Elizabeth is very Angry!" (also part of the Spankpass Network – are you getting the idea that this network is worth taking a look at?) – and as it's Elizabeth Simpson's site, it naturally stars her as the Domme and here we see new girl Wendy again in this delightful domestic friend flatshare movie where Wendy makes the mistake of ironing AND ruining Elizabeth's expensive top – Elizabeth will go spare, and of course – SHE DOES!!! The last thing you ever want to do is piss off Elizabeth Simpson!!!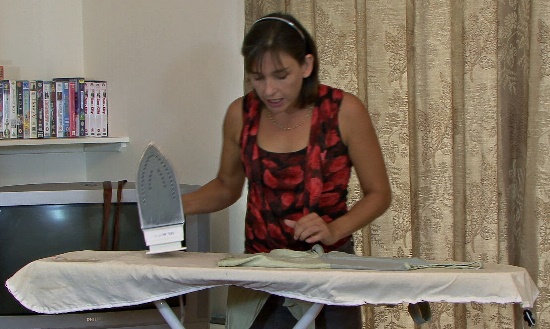 I've got a few images below and I notice that for those wanting to check out the site, if you take a look at the link at the bottom there's a long play intro of these girls and you'll see how the story starts!
Don't forget to check out all of the tour pages which shows Elizabeth disciplining her girls and of course from the archives yoru chance to see elizabeth receive some of her own medicine when she used to be a complete  submissive slut! You get the best of both worlds!