By having a quick look at the following content I'm sure you'll find something which will satisfy your craving for all things spanking this fine Tuesday (well, it's drizzling outside…a typical British summer's day…sigh) – anyways, below are a selection of free image galleries and movie clips from various sites from around the spanko world and this is what I'm currently gawping at in private! Enjoy! I did!!
From HDspank – STILL the only true pure High Definition site in my opinion, Hannah Crawford takes a severe hairbrush punishment in this latest FULL HD release, see below!
You can see a FREE HD Clip from HDspank.com HERE
***********************************************
Seeing as it's miserable here, (temperature in my car recorded just 15c/59f when I went to the shops earlier) I thought I'd cheer myself up, remembering that I had a sunny classic double girl punishment somewhere that Dallas from DSH had shot a few years back around the pool and what happened after, I guess… it starred Abigail Whittaker and Audrey Knight and what I have got is the original Real Player clip (I tried adding it to my Teen Spanking Tube site but the damned audio codecs were totally out of sync when it was converted to Flash making the clip look ridiculous and it would do a massive disservice to both Abi and Dallas as it's a great strapping scene.) So I've had to leave it as it was and warn you that the clip is in RM format, not my fave, but Real Player or VLAN can easily play this (I'm a bit pissed off as I wasted about an hour researching how to rectify audio/image sync issues and am still none the bloody wiser – anyone know, cos it's f*cking me right off!!!) Grrrr!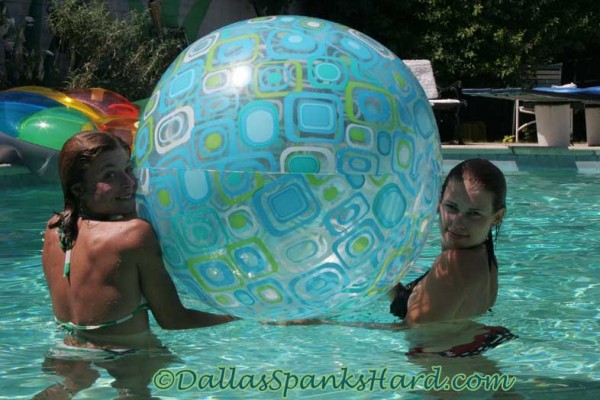 So the pool girls Audrey and Abi look great with their tan lines which I hear Dallas, a true spanko loves, like I do…..why? Because it's a private area of a girl you don't always get to see – and of course a white bum can show off so much more of your handiwork, eh? Keep sunning girls, enjoy your rest, you'll need it!!!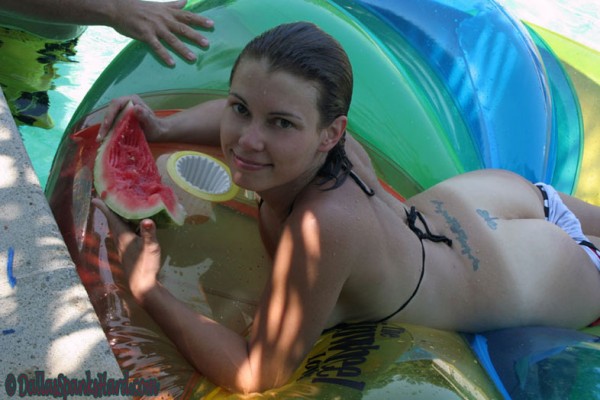 Below are some higher res images and a great strapping clip where Abigail receives her first 15 severe straps….it appears Dallas straps hard also – and check out the first image after Dallas rolls down her bikini bottom, is that not a sexy sight to behold???  😉
View all the archives and the very latest videos in Higher WMV formats exclusive to Dallas Spanks Hard
**************************************************
Finally today I have a collection of teasers featuring the many movies of exclusive English spanking site BritSpank.com – perhaps because for a very brief period there's an offer where you can join from just $9.50 – which isn't too shabby, is it? Image galleries and vid clips are all from this great site below – enjoy!
See more of the very latest updates here & how to view all these from just $9.50!
*****************************************
Below are my latest new releases and MY watched movies from my SPANKING THEATER