I nearly bust a gut when I clicked onto OTKspank.com this morning and saw this new remastered classic. I think I had only seen this once or twice before when it was in some tiny size RM format so I was pleasantly surprised to see this! Do you know who Elizabeth has over her knee? Please click on the image below for a fantastic intro clip and all will become very clear! It's a 32Mb download and highlights what is to come in this film. I got given the movie to review earlier and it's a peach, if you're into seeing Elizabeth thrash no good brats then this is one film RIGHT UP YOUR STREET!
On this film alone, I would sign up to OTKspank – why? Did you see the quality of the acting? It was fresh, quirky, talking and involving the viewer, this is the sort of film I loved that I don't see much of anymore, it was a treat to watch and review this movie and you'll notice I still haven't mentioned the girl's name in case you're too lazy to click on the above link, seriously, do it and play the intro clip…this sets the viewer up for what is one of the most satisfying movies that starred these 2 girls…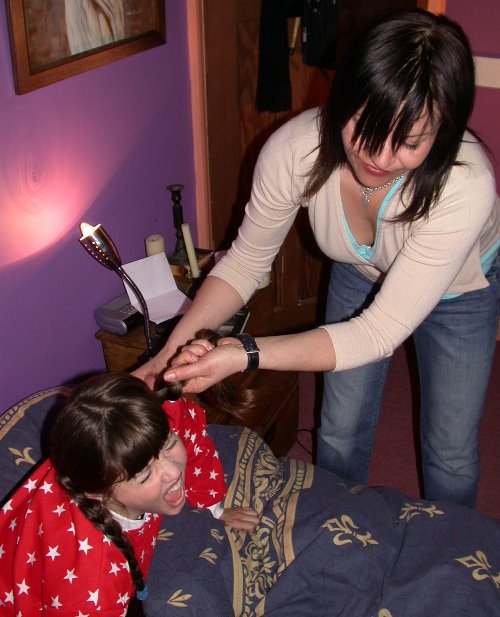 OK, What is coming with this movie? As well as the full update and video grabs, there will also be some HQ Photos to add to your spanking collection. Check out some vid grabs and check out the colourful red jimmy-jammies, I love them…only one girl could get away wearing those, eh? I know you will all enjoy this, gentlemen, prepare your Trousers for MAXIMUM Arousal Levels – do not view fully loaded!
I have also included one full size image from the HQ Image set that members will be able to download as well! Seriously, if OTK is your thing, this is one movie you should NOT miss in this fantastic full screen format! Simply stunning! OUT NOW only from OTKspank.com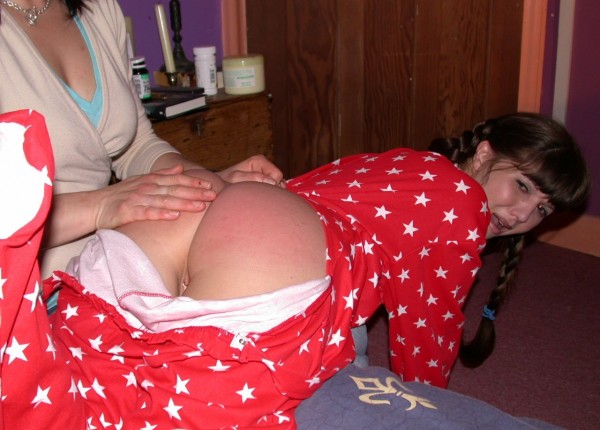 ALL THE LATEST FILMS FOR YOUR OVER THE KNEE VIEWING PLEASURE!
OTKspank is a premium spanking site catering for OTK lovers with a large important collection of erotic spanking memorabilia! This site already has amazing low priced options – If you haven't check it out HERE