In case I don't post again before the 25th due to my utter incompetence of not getting all my Xmas Shopping and finding it difficult to drive anywhere on our rubbish country rural roads (I'm attempting another final shopping run after this post!) then Merry Xmas everyone! As a Festive furtive treat I've got some interesting posts coupled with my usual lashings of preview clips where possible…
  "Well…well…well… are you in my Naughty Book?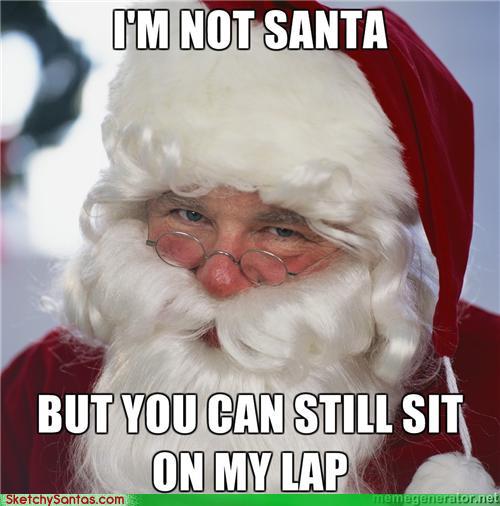 If you want to see more for a laugh, then check out Sketchy Santas! 
Disclaimer: Sketchysantas is part of the world famous FAILblog.org Network 
*****************************************************
Thank God I don't have to sit on any of those guys laps!!! I'm too old and too fat for that! – and so to my first update with a cracking free clip and I have to say that I am seriously getting what Ten is all about at PunishedBrats.com – I am beginning to look forward to seeing more, I don't know what it is about her, maybe it's her sassy attitude? Maybe I just love the shape of her rounded meaty butt which is HIGHLY spankable, I love her legs… and her facial reactions are to die for! So please check out a free WMV Clip of Ten over the knee of her boss, Mike Smith, followed by some choice images that I have tried to choose that others may not have shown making this a worthwhile update to view!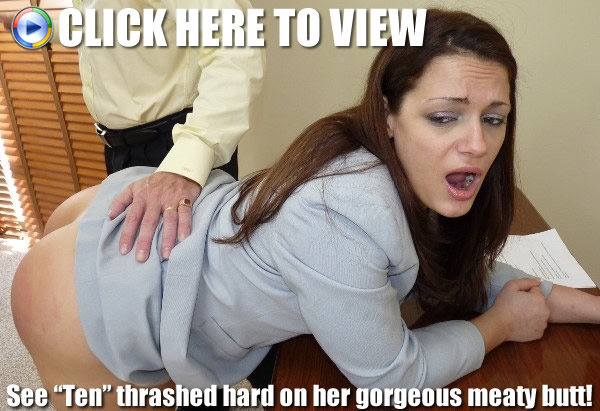 Ten has not filed an important document for Mike to PB Productions, making him lose a lot of money in the lost contract! What you'll see is "Classic Ten" as she is spanked then paddled in the office by a pretty pissed off Mike who takes it out on Ten's cute rump! Note the pretty panties, it almost (I say "almost") was a shame to remove them, but remember, it's her amazing butt we're talking here… and the sight of her reddened cheeks rival any Holly berries this time of year! Mmmm!
I've just noticed there's a new update at PunishedBrats – Check out their free video preview – featuring regular favorite Amber Pixie Wells, I also notice she was recently commenting on the cold snap at her blog HERE – well I know how she feels, it's currently at a daytime high outside of about -6c (or 20 f – for the older folk or my American readers) *shiver* Her latest new film should warm the cockles of our frozen hearts with that butt blistering spanking, I'm imaginging I could warm my hands up on her buns! Couldn't you?
Pixie – The Naughty Nanny! – She seems more focused on updating her Facebook Page rather than looking after the kids or taking care of the house. Mike decides this nanny is long overdue for a lesson in getting her priorities straight… and as you'll have seen what he did to Ten (above) you just know Pixie is in DEEP OTK trouble! Yay!
Check out Pixie and pals in all the very latest movie previews & updates HERE
*******************************************************
Amber from the West Coast was recently moaning about the chilly weather too, though I think when she talks about it being 37f then Ok, it's not pleasant, but try filming outdoors in the MidWest, East Coast or pretty much anywhere in Northern Europe right now, I'm shivering again writing about it… (brrrr) so check out what naughty Amber and her near namesake and lookalike, Ambere, are up to in her latest filthy, mucky, HOT HOT HOT girl on girl spanking fun that she is so damned good at producing! (If you've missed any previous updates of Amber, just check enter AmberSpanks in the search box on my right hand menu  >>> and you'll soon see the most recent posts!)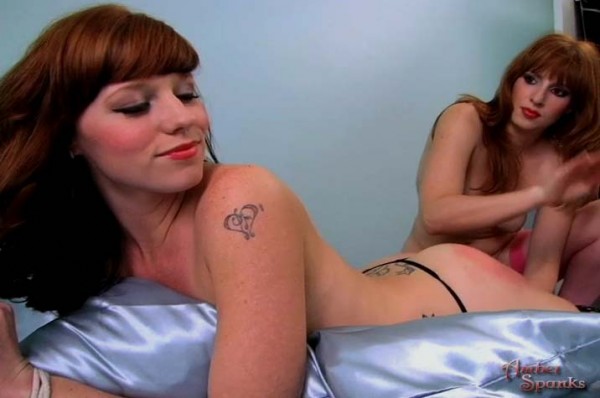 Excited Amber spanks Ambere before using the huge vibrating wand on her "kitty kat!"
If seeing girls getting good and nasty with other pretty girls in a spanking scenario is yoru thing (it certainly is mine!) then look no further than Amberspanks.com – and if you just want to see amber getting her just desserts, and these are served with huge helpings of Brandy cream if she was a delicious Xmas Pud – please try her very excellent SpankAmber.com website!
************************************************************
Now I haven't really featured any girls in festive gear getting thrashed, and since tis the season and all that bobbins… then I couldn't ignore the very latest update from Sound Punishment – how could we? Starring Jasmine in her first appearance with Agean, she certainly makes it a memorable one dressed up in her bright red Xmas outfit! Who's been a very naughty girl then… Haw Haw Haw!
Click here or image below to access the latest FREE Movie Sample

I'm sure we'll see more of Jasmine soon – however check out the full tour pages HERE that shows more of Agean "enjoying himself" with a bevvy of beauties wriggling over his lap! Has he not heard about these girls and their high "Trouser arousal" ratings?
Remember Kelly? CLICK HERE FOR MY INSTANT PLAY PREVIEW!
I'll be back again, no doubt to wish you all a Very Merry Spanko Xmas!