Hard to believe, but I knew it was around this time and checked when I started up the blog and it was 4 years ago today! My how things have changed since I first started…. well, to celebrate this I have scoured this blog's archives and got some of my fave posts, then at the end I have a few brand new updates to keep this current, so stand by for a mammoth post as I locate and find some memorable posts I enjoyed making and sharing with you over the last few years!
First up from FetishFlixx – the painfully thin Emily, the pink slippers, her bright red sore bottom and *that* slippery slit! 😀
I had a "hand" in this movie, quite literally, and many of you will be well aware of the painfully thin Emily and the sorts of thrashings she could take! So, apologies for those who have seen this before, but it's a trip down Memory Lane as I give you the low down on Emily's Slippering and that incredibly naughty wet pussy of hers that just dribbled and oozed during her punishment! All courtesy of spanking movie site FETISHFLIXX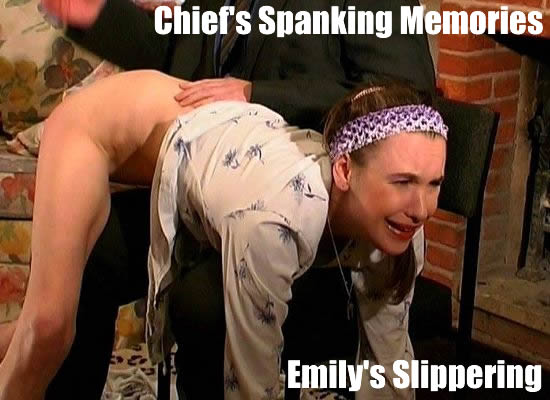 This film was remastered at the time, and has been around a few years and still holds up well, as you'll see from the free clip further below. I also managed to find an old gallery that I had made and updated the links etc on it, that explains all you need to know about the interesting storyline! See the images below and see if any of you remember this film:
This film also caters to those, like myself, that like to see a girl punished in her pyjamas early in the morning, caught unaware and easy to trick with questions to catch these lying little madams out with! If you click on the image below, you'll get to see the old free gallery I had made which explained the plot of the movie, which went on for some 20 odd minutes of hard spanking & slippering goodness!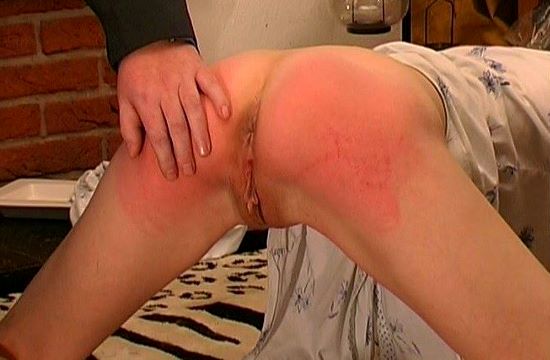 Now, for those that like to see what sort of quality the film was made in, check out the free clip of the slippering below, and just check out those ridiculous fluffy pink slippers, I can tell you that she made a BIG mistake bringing those with her as the soles were ridged and caused all sorts of painful welts and bottom reddening marks… silly Emily!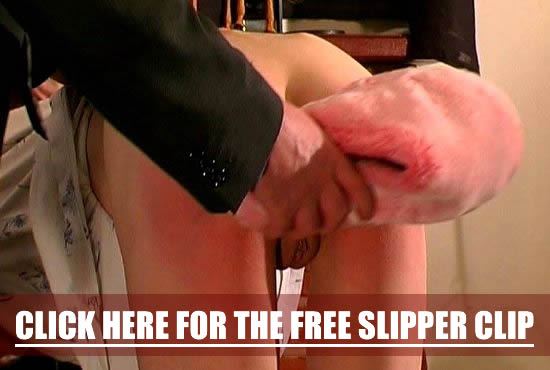 I can't show you anymore of the film, that's not fair to the site owners, but from the extensive images and what you've seen so far, those that don't have this movie can safely download it knowing that they are going to be watching something special and it's still EXCLUSIVELY from FETISHFLIXX in this format – it's located in the Domestic Section and I have no qualms in recommending this classic, and of course, apart from seeing The Chief in one of his fave all time movies, you'll get access to all the other great spanking movies that cover Schoolgirl Discipline, Domestic Punishments, Girl/Girl and dozens of fantastic Rosaleen Young remasters at this site too! That's why I have always loved reviewing this site – it's got it all!
********************************************************
Please check out one of my fave posts of the year I made for
Firm Hand Spanking – This was when they announced
more NEw girls to add tot he awesome regulars like Samantha Woodley, Michaela McGowen & Alison Miller. Some of the new girls have been simply STUNNING as you'll see below when I raved about them earlier in July this year!
See some of the new girls below as they recently celebrated more than 1000 movies for us all to download on the site! I've included some of the newcomers who are seriously going to give the girls we all know and love on there some much needed competition for our affections!

30 Stroke strapping for stunning Samantha Woodley in Discipline Program:
I will start this amazing series of updates with the grand dame and number one spanking model, Samantha Woodley! I can not get enough of Sam, and it seems members can't either. This latest punishment will keep her fans coming back for more as she looks simply stunning in this movie!
Warning: The sight of Samantha bent over the kitchen counter with her quivering ass cheeks high in the air, pants down will cause severe arousal!
Here's the description of why Samantha finds herself in this position! She's pushed family lawyer Earl Grey to the limit and beyond in Discipline Program. Now Samantha Woodley is disciplined for taking a rental car back to the dealer and keeping Mr Grey waiting. 30 strokes of a black leather strap across her totally bare bottom. "I couldn't keep my legs down," admits Sam, "it stung more than I expected!" Seems that this is not the last punishment she's due!
Annabelle's toned bare buns feel the firm smack of Mr Reed's Life Coach training:
OMG! One of the new girls, Annabelle's incredibly tight toned ass should come with a warning too! This is one girl that the Chief has been caught drooling over and you can too if you check out more of her below!
One of the loves of my life was called Annabelle and this hot dusky uber-babe does this girl's name justice, I've never met an Annabelle yet who I wouldn't kick out of bed. If this amazonian beauty was ever foolishly to cross my path, I think I'd keep her to myself!!!
The webmaster at FHS had this to say about her: She's classy, she's hot, she's beautiful with a perfect booty. What's not to adore about Firm Hand exclusive newcomer Annabelle Vanderwood? Stepping from fashion shoots to entertain us with a sound, bare bottom spanking, Annabelle gives a new meaning to attitude! Mr Reed is not to be thwarted: hands on the wall, butt out, he applies his hand to quivering globes!
CLICK HERE TO VIEW MORE OF ANNABELLE
Flout the rules? That's a bare hairbrush spanking for bratty Goldie Rosemont
Another sensational gorgeous Newcomer, Goldie Rosemont, will give any red blooded male the "cream horn" wearing that mini school skirt and you'll want to be the guy giving out this punishment as she is thrown over the bed and his knee with her tiny panties pulled down revealing a delicous round butt!
The yelps coming from sultry Goldie Rosemont during her brisk, bare-bottomed hairbrush spanking demonstrate that Mr Strickman knows how to administer discipline the old-fashioned way – hard! This dark-haired beauty thinks she's in for an easy ride with her private tutor, but his use of corporal punishment will soon make her realise that rules are there to be obeyed, not flouted! Goldie is a spanko's wet dream come true as you get to see her get the deserved hairbrush punishment CLICK HERE!
Sassy school uniform and an attitude earns stunning Adrienne a spanking
Can I continue with the superlatives? Oh yes I can! Very naughty and impossibly long legged newcomer Adrienne has the looks and brattiness that must come with The Chief's highest Trouser Arousal Alert!
Even hardened spanko, Earl Grey, is in awe of Adrienne's beautiful butt as he hurredly removes her tight white panties so he can drink in the sight of this teenage brat's derriere and he shows amazing self restraint as he watches her tight buttocks slowly turning cherry red!
"If you're gonna treat me like a kid, then I'll dress like one," sasses stunning blonde Adrienne Black in school uniform! This Firm Hand newcomer is heading for a licking in College Discipline Program, and who better than Earl Grey to spank that beautiful booty a deep red, first on panties, then bare. Adrienne's long legs look delicious as she bends reluctantly over the end of her bed.
Warning: Watch this babe only in a darkened room, remove all tight fitting clothing and you too can drink in the sight of those long long legs and tight burning arse!
Alison's bubble butt feels a drilled paddle and a bath brush – burning swats rule!
Alison Miller is one of Firm hand's top models and it's not hard to see why in this latest update as her buns are battered and bruised in this paddling classic!
This is one of her more severe punishments and you'll see why as her delicoius cheeks are whacked hard!
So this is what she gets! A large round wooden paddle with holes! Alison Miller's bubble butt takes the heat of the board from her Life Coach, Mr Reed. And if that isn't enough, after five with the paddle he swaps it out for a long-handled bath-brush on her bare bottom. We know Alison hates the brush and paddle! Now see her get both in one butt-burning sequence, just before she goes for a run in her shorts!
CLICK HERE TO SEE MORE OF ALISON'S BUTT PADDLING
Abigail Whittaker's pert bottom gets 50 with a leather paddle for disobedience
I've always had a special something for Abi who makes me  go weak at the knees, and this cute Firm hand babe still delivers in this recent update!
Abigail has trouble following simple instructions, like emptying the dishwasher! So what better way to teach her the rules of the house by paddling her behind 50 times? John Ryan is The Interventionist who's taken wild girl Abi into his home after a theft incident. Now she's learning the rules the hard way, with a sore bottom. Those gym-toned cheeks redden nicely!
& finally I am really starting to fully appreciate just how damned HOT Michaela McGowen is (and always has been), she's one girl I may have passed in favour of someone else in the past, say like Samantha Woodley, Abbie Whittaker, Alison Miller or AJR, to name some at FirmHandSpanking – but in truth, you and I know she's damned hot! Anyone who downloaded the Excellent OTK Air Series from 2008/09 will remember just what a cutie Michaela looked in and out of her uniform then…anyway, I digress, Michaela, you are just adorable and in your present Legal Series, you have me aching (literally) to see more of your punishments! As a treat, the clip I made available on my TEEN SPANKING TUBE I am making available in the original WMV format here today – as well as a selection of some great HQ images from this movie
Seeing Michaela in this embarrassing position sounding very humble and very submissive as this paralegal is punished by her Attorney boss is the very latest of the Legal Penalties Series! This full movie and all previous Legal Penalty movies can be viewed HERE

Phew! You can see free intro clips of all the girls above HERE thanks to FirmHandSpanking.com
***************************************************
I have delved back 3 years for the next features when I made a whole load of galleries and clips for the SpankAmber.com network with the redhead babe Amber Dawn – I've featured her MANY TIMES and fans of her will know just what a wonderful painslut she has become and over the last 3 years she has really developed spanking girls, making her compulsive viewing both as a spankee and a spanker! The below galleries and clips are from the early years – feel free to enter "SpankAmber" or "AmberSpanks" in my search box on the right hand sidebar and it will show you all the posts I have made of her from the most recent going back! She truly is ADDICTIVE spanking material!!!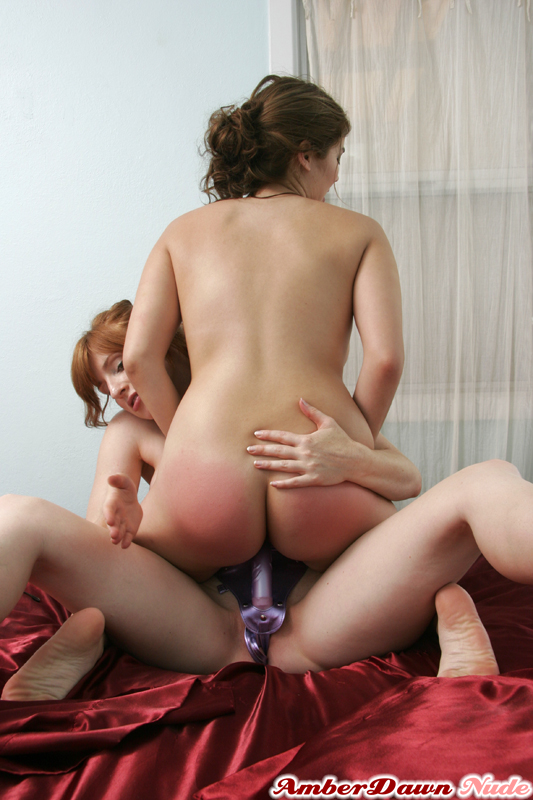 Enough said, If you haven't already – check out the 3 sites that feature Amber below
SpankAmber.com – AmberSpanks.com – AmberDawnNude.com
************************************************
I can't miss this annivesary without highlighting some of the best OTK films taken from BunBeatingFun and the first here stars Keli Anderson and I remember reviewing this when I replayed the movie and just *had* to share this info with you all and it's something I'm glad I played back, it's an awesome film, around 25-30 minutes in length and this model brat gets everything coming her way as she bitches about the Lingerie Shoot, pissing off Greg's assistant, Terry, that she calls him to bring some order to the proceedings… yup, that means OTK order and this girl is a real screamer! What's worse, in a rare moment of madness, Keli, a rather slutty girl gives our man a Blowjob in the hope that her punishment won't last, but it seems to only make things worse as he paddles her then takes her over his knee again for a blistering finale as she kicks screams and blubs like a baby – all the while being spanked hard on her bare bum! Seriously, I have to rate this as one of the best movies at this site… I really loved this, I didn't fast forward it, I wanted to watch everything that was coming to this bitch, and I got to see her properly punished! This movie is a MUST SEE and of course it compliments the excellent OTK spanking movies from BUN BEATING FUN!
Click on the image below for a FREE Clip of a screaming Keli given a good spanking!

Brianna was another favorite – what a fresh faced stunner she is! Only 20, not old enough to hang out in bars and get drunk (though I guess this hasn't stopped her from being a complete brat). However, she reminds me of a former girlfriend from many years back, so I was shocked but also very aroused to see her get what was coming…something I should have done to my bad girl many years ago for being a (beautiful) bitch! Here's the image that reminded me of my girl from way back…
Brianna – (who could have been my girl from way back, who was also a right brat!)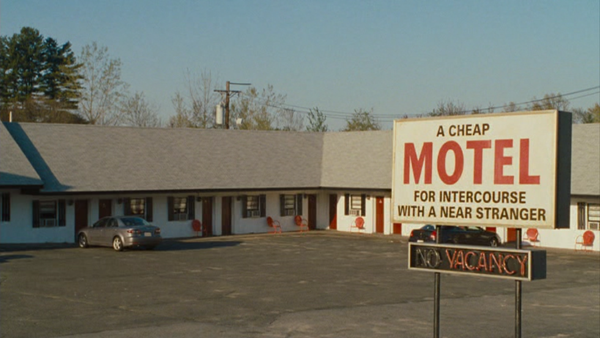 Although this wasn't exactly the motel Brianna's filmshoot was in, I  do remember coming across a few of these on Highway 1 (I think) in NJ, which I thought was hilarious…
So, as I digress again, here is the gorgeous fresh faced "Brianna Beauty" in a gallery and preview clip (below) I have just uploaded, so "for what she is about to receive, we thank thee, oh Lord!"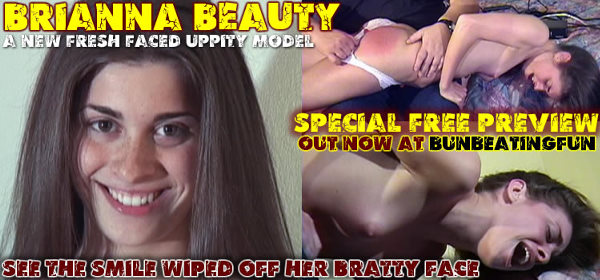 Next BBF model I liked is below! She hails from Wasilla, Alaska – yup, the same place as Sarah Palin, now I might be a Brit, but I'm well aware of this MILF soccer mom senator who is probably in need of the biggest public spanking on the planet. Sarah Palin, OMFG, what were the Republicans thinking?…dear old dear. (edit: and she STILL continues to embarrass all those near her – I'd love to have a few hours in private with her, mind!) Anyway, if you can't get that thick but (imho very doable MILF) over your knee, then lets choose a fellow Wasillakan…and naughty temptress April fits the bill!
Check out this first show gallery and special free preview clip below
Finally, one of Greg's best looking models in my opinion, and a real screamer as well, this B Movie actress is just adorable!
She hasn't quite cracked Hollywood just yet, but she's a doll and I gotta say I reviewed some of the films she's starred in such as "An Erotic Werewolf in London" – you'll get the drift, she's also been the main star of movies like the Misty Mundae series, some of National Lampoon's efforts and horror flicks.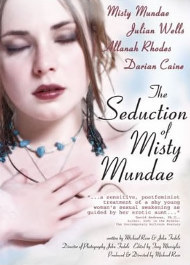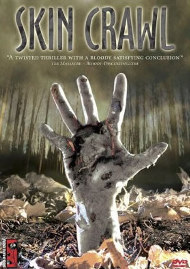 OK, so the girl herself, from Greg's film, shot at some seedy motel in New Jersey (as always) was a bit of a come down to the production sets she's used to, so no guessing she gets a bit "uppity" which is when the punishment of this delightful madame begins!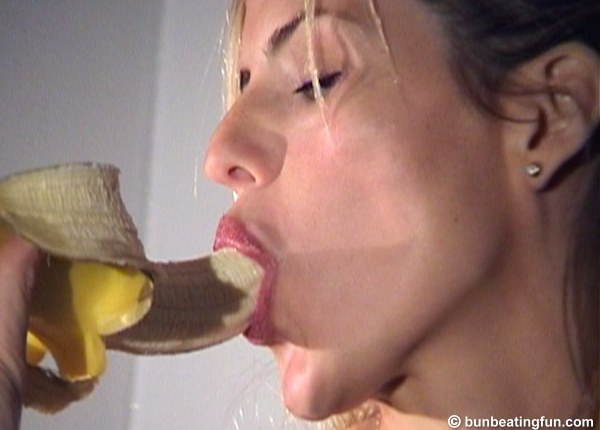 Uh-oh, the Chief decides to take a very cold shower watching her "devour" this banana!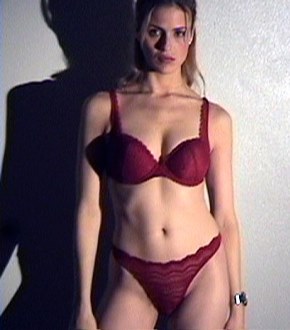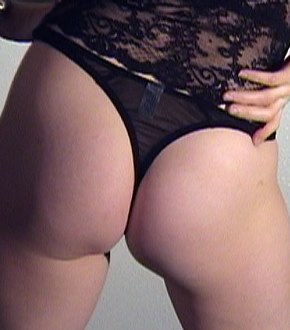 To see the FREE 10Mb Movie clip and 24 images from this latest film, click on the image of a crying Julian below! I promise you will NOT be disappointed!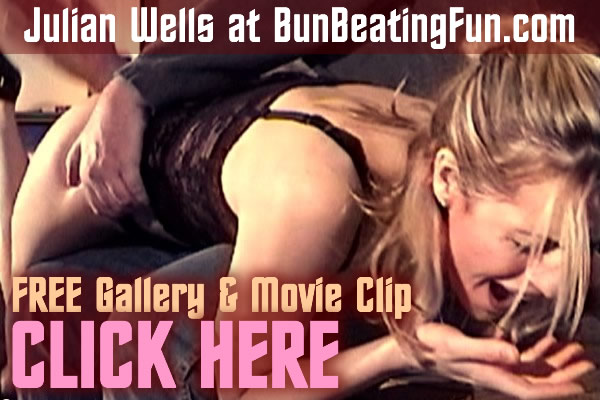 I hope these special movies have whetted your appetites for good old fashioned OTK – when it comes down to it, there's nothing quite like it! Download Julian Wells' film & scores more model brats getting what they deserve at BunBeatingFun.com
**************************************************
There's so much I wanted to review so I will have to curb this but I wanted to include Isis as she is one of my favorite models and I chose this little gem over at CanedSchoolgirls.com starring her playing schoolgirl Tara Johnson – or should that be a girl returning to fulfill her long lost fantasy? I remembered this film vividly, and the caning scenes and the look on her face are simply awesome!
19 year old Tara returns to school to fulfill her dream of being properly punished with her knickers down to her favourite teacher she had a crush on! As she's a fully grown, and very sexy young women, the poor hapless treacher can hardly resist and is only too happy to help her out so he suggests a spelling test and decides to see where her wrong answers get her from there… I can tell you if you take a look at the screen grabs below I think you'll see she gets a much needed spanking & caning that Tara soaks up with ease! What a naughty naughty girl! Welt-tastic!
CLICK HERE FOR THE FREE CANING CLIP FROM THIS MOVIE
As you will have seen, this is a very sexy and potent film of a girl that gets my trouser undercarriage in all sorts of mess when I view her shameful punishments, knickers down! What can I say? I'm a spanko perv! See ALL the schoolgirl canings movies and download these Hi Quality films today only from Canedschoolgirls.com
**************************************************
I just had to include what I still regard as one of the sexiest and hard punishments as you'll see from these gorgeous pics courtesy of  SpankingServer.com – These Czech and Hungarian girls getting their lovely butts spanked are simply stunning!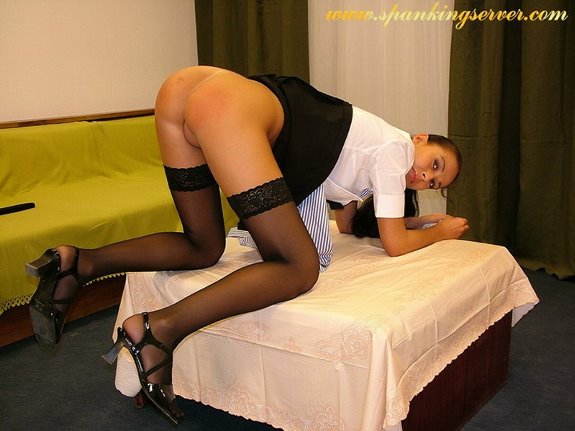 Check out these amazing pics below and click on the images to enlarge!

The below images are various OTK pics I took a fancy to, I also have a few of the vids somewhere & they're stunning!

SpankingServer has Extensive homepage tours – see for yourself CLICK HERE
**********************************************************
Now here's something I still rate as one of my best turn on movies over time from an unnusual source – WiredPussy.com
This is an awesome film, not strictly in the spanking genre and I accept not everyone will appreciate this! However, take a look at the pics and the 2 clips (there's 2 versions so you'll definitely be able to watch it).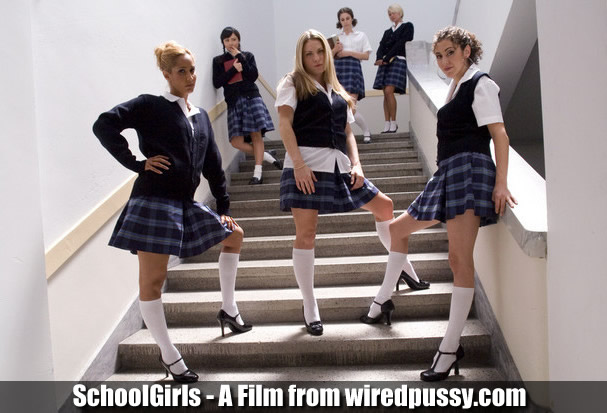 It features schoolgirls bullying then sexually abusing the lovely innocent Leilani led by stunning blonde, Harmony. Anyone who has been intrigued with some BDSM mixed with spanking, restraining and humiliation punishments will enjoy this. It also features (as the site suggests) the use of electrical punishment/pleasures inflicted on the recipients.
Checkout the 2 clips below and then check out the 12 free pics I've made available so you get the total flavour of this film. It includes spanking, paddling, and then covering electrical punishments, flogging and forced dildo worship and face sitting for the poor Leilani! It's a very sexually charged film, so be warned in advance, it's HOT stuff!
Wow! Told you it was gripping stuff, eh? WiredPussy.com has extensive FREE Tour pages, so take a look. For selected vid clips of this film, click on the thumbnails below – enjoy!

**************************************************
Finally, a title to the point, "Knickers & the Rod", Heather Stanton brings the cane to Miss Smith who uses it for her detention punishment. I loved this movie as heather sniffed and sobbed complaining that "it hurts" – Poor Heather has to remove her regulation white knickers and after her nasty caning covers up her burning cheeks. A lovely contrast of crimson cheeks and white cotton panties is the end of this movie!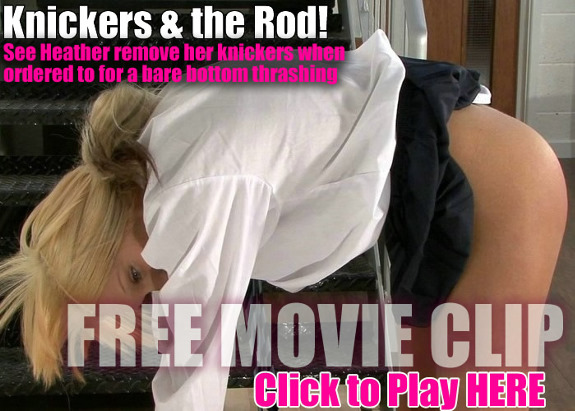 Finally check out Sara Bergman who I have shown in the past  where I think Sara looks totally amazing, one of my most played and best liked movies, and to end this today, I have got you some images of that movie below as a treat and a bonus! I think it's the black top and the long legs that did it for me!
I just hope this mega post doesn't make the page take forever to download, I'll add some smaller posts to follow and will make only 3 posts per page whilst this post is on the first few pages of the blog! Happy Bloggiversary!
Chief