Lily Anna is the girl next door I'm sure we'd all love to see spanked naked across her amazing full plump buttocks! Sadly for me, she is nowhere near my neighborhood but if you're travelling between the East and West coast of America, then maybe… just maybe you'll have the chance to see this gorgeous creature on her way to work at either Punished Brats or with Clare Fonda in the West.
Today I thought I'd bring you Lily Anna courtesy of Clare's Spanked Sweeties site. Why? Here we see her interviewed and an old spanking memory re-enacted! & when you see just some of the images below you'll admire my choice, those pretty colored bikini panties and her fabulous rear are keeping me warmed just looking at her toasted buns!
Disclaimer – this is NOT Lily Anna's burger buns! 😀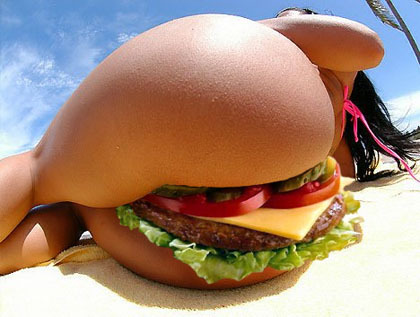 **************************
However, the images below sure are!!!!!
Clare descibes Lily Anna on the home page from her latest update: "She has a darling personality to match her cute little bod and beautiful features. She talks about the erotica of spanking and is spanked hard for the birthdays she missed. The girl next door looker also plays out a punishing little office scene that makes her cry!"
CLICK HERE TO SEE MORE OF LILY ANNA
Want to see the movie that made her cry, click on the image below where she stars alongside Alicia.
Of course I'm sure you may recognise Lily Anna from one of her most memorable roles with Clare & co way back in one of the epic EXCLUSIVE EDUCATION SERIES in this case, number four EE4 (Exclusive Education 4) at GirlSpanksGirl.com and you can see the dedicated galleries from the schoolgirl discipline section of this below.
Gallery 1 – Gallery 2 – Gallery 3 – Lily Anna BONUS
Or you could also access both the above sites can also be viewed by Clare's specialist multi site pass, access all her sites with a lower fee and one username/password for your convenience via the CLARE FONDA PASS