I've got to share these little gems with you as the Chief rushes off for a soothing cold shower moment and an eyesight test after ogling these lovely girls!!!
First up is the very latest updates from my fave Japanese spanking site CutieSpankee – In the movie clip and the sample images it's a great scene where younger sis, Yuka, stole and ate her older siblings cake. Listen and watch Yuka cry and plead pointlessly as she blubs over her angry sister's knee
Check our my free images from this naughty FF dscipline movie!

CLICK HERE to see this FULL Movie and 100s more at CUTIE SPANKEE
************************************************************
Next update is one girl I haven't featured much recently, lovely redhead lass, Jessica.
Spanking Teen Jessica – the red headed girl next door we'd ALL love to spank when no one's looking!
I have found some classic paddling pic, probably one of the girls best known for taking such a red butt thrashing!

There's plenty more free pics and clips of teen Jessica at her own site – CLICK HERE
*******************************************************
& how can any of us forget this lovely red headed beauty, Amber from California! Star of SpankAmber.com and AmberSpanks.com
There's not much to be said that I haven't already so take a look below at this stunning spanking sensation as she spanks, get spanked by great looking girls and of course by her partner, "Daddy" (or as I call him… Lucky Git!!) Spankalicious!!!!
MORE AMBER? – CLICK HERE IF YOU DARE!!
****************************************************
SpankingServer is of course still banging out Kick ass updates and features such stunning girls as pussy strapped Nicoletta (below), strapped caned and spanked for our considerable viewing pleasure! check out her varied and exposed punishments, this is one HOT Hungarian Honey!!!
Wow, if you liked those pics, then check out Nicoleta in her pussy strapping punishments…

MORE of Nicoletta and her disciplined sexy friends courtesy of Peter & co at SpankingServer.com
***************************************************
& Finally for today I wanted to remind you of this brilliant film I just watched earlier today, I hadn't seen it in an age and forgot which site it was loccated at until I went through my stash and found it under FETISHFLIXX on my External hard Drive. This is one of my faves and I raved about it before, I found my old post and have replicated it here for your benefit, and to those who may never have seen it, it's a JOY to watch!!!
here's the reminder of a total old classic that members of this site can view in full. The caning of Emma Brewster (I think it's listed as Emma Brewster in the "schoolgirl section" of the website) – it ranks alongside probably the ultimate FetishFlixx movie "Caned & Shamed" which was probably Emma's best know movie and is also at this site. However, you will NOT be disappointed with this movie either! Emma could take quite a pounding with the Rod on her bottom and you can see the welts becoming visible during the punishment!
Check the 3 free clips below which I managed to locate – so feel free to download and enjoy, these clips are typical of the entire movie, so you'll see the quality of this film which was one of the first to be uploaded several years ago!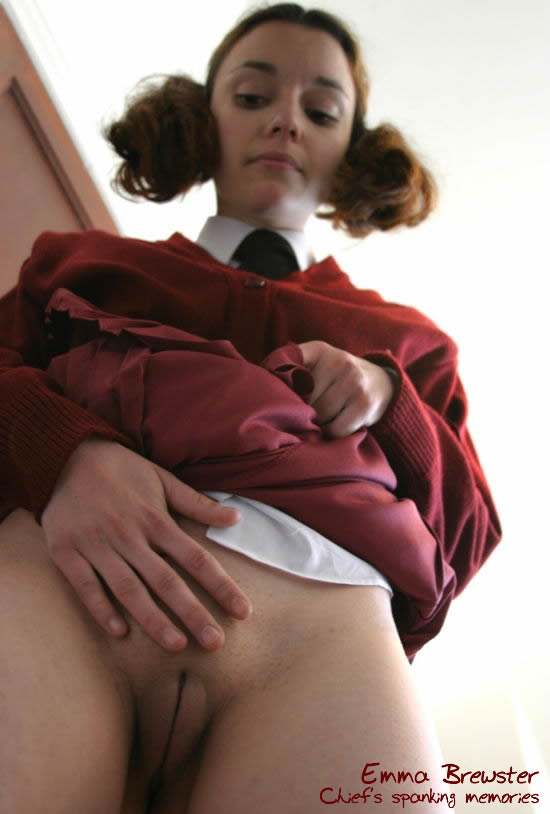 So as you'll now have seen, this girl can and will take quite a thrashing! If you haven't seen this movie, then It's an absolute must, along with her other classic "Caned & Shamed" You know I like this site so do please check out what is available at FETISHFLIXX.com
**************************************************
PS! Go take a peek at SpankingSpot later as Mr Brushstokes has promised to get a review of AAA Spanking up today! I can't wait, I hope he isn't too nasty about it 😉