As I said, you lucky people are gonna get updates from what are essentially some of my long lost galleries or posts which means you get twice as much content for now and here's a cracking review of TheBareBottom which only contains exclusive unseen content from these producers so it's actually worth looking at! Remember, I'm also doing this at my TEEN-SPANKINGS Network too – so I can't stress enough that you should all bookmark this site as it contains a blog, tube and will soon contain a realm of freesite information and become a one stop "Spanking Emporium" for all we love most about spanking on the internet! It's already busier and more read than thsi humble blog so I must be doing something right! But today, the lucky site that gets a mention with some long lost galleries reborn is The Bare Bottom – I'm only showing this as that site still contains exclusive content that isn't shared elsewhere & you'll see why members there have been spoiled with High Quality spanking content – so it continues to get my seal of approval!

See these never before viewed images of Paige, told to open up and show us all what she was made of before she was spanked for the very first time! These images have laid unseen until new site THEBAREBOTTOM.com had got them inside the members area. The full size images are far larger than what I have here and compliment some of the fantastic EXCLUSIVE spanking content that you can see for free on the Home Page HERE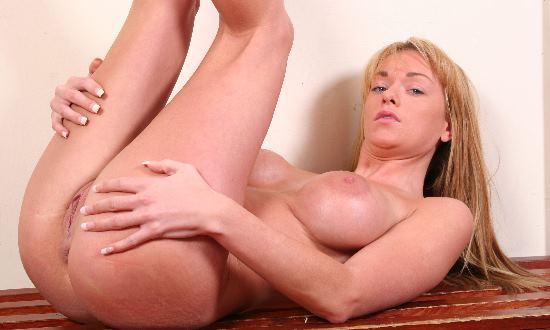 See MORE of Paige shamefully exposed HERE
Sp from Paige to Jasmine who is a real stunner (as you know) and here she plays the girl next door beautifully. A spanking at home is the only thing to keep this delinquent teenager in check as she returns back to the family household in shame after failing miserably for the 1st time away from home at University, dropping out because of her hedonistic lifestyle! Well, all that is over for Jasmine as she soon finds out and the Rules in this House have become all the more severe! If you click on the image below it gives you a nice preview clip and some cracking images, I just LOVE the way Jasmine's toned teenage legs are splayed across dirty Pop's knee…I'm sure he does too – can you see the box of Kleenix tissues nearby in the images?
No doubt he'll be in need of those, I know I would with Jasmine's wriggling bare crotch and bottom pressed into my groin!!! All images and clips are courtesy of THEBAREBOTTOM.com – where all movies are totally exclusive to this new site!
As a tribute to the very sexy Jasmine, I have provided you with a short scene of her spanking, this movie is a long play one and the spankings are simply stunning, from the moment you see her bottom to the end when it is completely red and sore 20 minutes later! This clip below is EXCLUSIVE to SpankingBlogg's readership!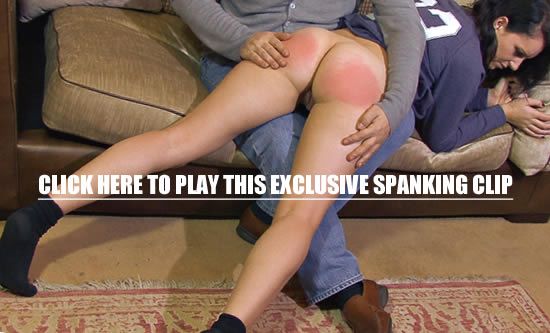 You can see this whole movie and ALL the latest film updates at this link HERE
There are more galleries from this site exclusively available below!