As way of thanks to Clare Fonda for mentioning my new site AAAspanking, I felt it only fair to return the favor when she has recently started a new concept of  her Clips 4 Sale store as we are also getting some of our movies re-edited and added to our own store soon too (more on that later) – so click the banner below and you can see all of what Clare has been uploading and the beauty of this Clips4Sale Store is that every film, every clip – is totally exclusive to her own store – so just pick and choose what you want to download and feel safe and secure in the knowledge that this content isn't on her any of her great paysites! Now that is even MORE of an incentive to check it out… right?
All your usual favorite Clare Fonda themes are covered here including Mommy/Daughter, Daddy spankings, Cougar thrashings, Schoolgirls/Lesbian crushes and erotic discipline with cute girls thrashed and so on… see some sample films and the reviews below!
Nephew Scolds and Spanks Aunt Clare Fonda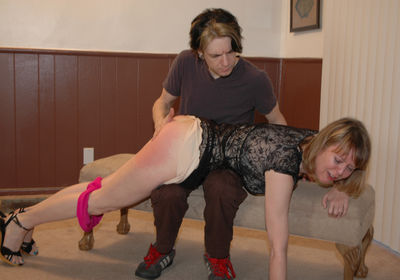 This clip combines the scolding and spanking. Kade is tired of his Aunt Clare spending the money his mother has given her sister Clare to help put Kade up while he attends college. He can't even buy his books. He puts his aunt over his knee and proceeds to spank her, while scolding her. She evertually begins crying uncontrollably. A great "Cougar" spanking with a younger man/older woman dynamic and barebottom discipline!
Parental spanking – Dad spanks daughter Carissa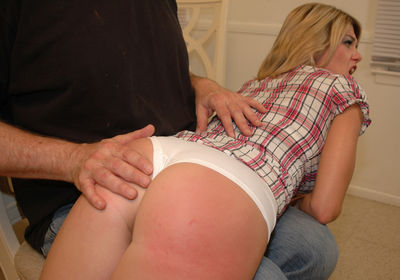 Schoolgirl Carissa has forged her father's signature. Her mother (played by Clare Fonda) has told her that her father would spank her, and spank her he does. First over her shorts (she had to change out of her school uniform because she peed in it) while her mother lectures her. Then her mother steps out to let dad spank Carissa over her panties.
3 Schoolgirls Spanking lesson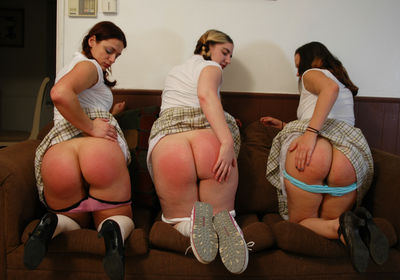 Alicia and Mary Jane wait for new schoolgirl Ten to arrive at their home. They plan to spank her hard for flirting with their boyfriends. After each girl has spanked Ten, Alicia spanks Mary Jane, then Ten spanks Mary Jane. All of the spankings are over the knee, until the end, when Ten and Mary Jane stand up to Alicia and throw her over the sofa and give her a hard flurry of spanks. After that, all three schoolgirls compare red bottoms.
Yes… even Ten stars here and you "know" how I love seeing her spanked!!!!
So check out Clare's new little adventure HERE – I will advise you all when we too upload our store as I know that picking and choosing movies can be quite popular from my experience at NAUGHTYBOTTOM! (and I have some exciting news about that site coming soon as well – I'm SUCH a tease!!!)
 (We also aim to have some exclusive severe content on ours from our next filmshoot this weekend and I can tell you it's GOING TO BE GOOD!!!)
Back soon with my regular updates!
Chief