OK, I'm preparing to travel any time now for our next film shoot at AAAspanking and I'm really looking forward to it! It's the fun part of owning your own little spanking site, the actual day of filming! I'll let you all know how it went on Sunday or Monday latest as I have promised to also let members have a peek at behind the scenes and what they can expect as we edit whatever films we make! The girls have said they're coming, I'm getting this post out then that will be it until I come back from the Shoot on Sunday!
****************************************
Something Old: No it's not "Leia-Ann Woods" – (awww, you know I'm kidding and have a spanko crush on you anyway, Leia!) – No, it's this classic set of images and clip that I've got from Peter Schoober's SpankingServer as I take you on a quest to marvel at the sight of Regina, one of the prettiest girls there to have been subjected to their various famous implements including the dreaded Gyno Chair as Regina took a pussy strapping, fully exposed, and possibly got me all hot and bothered for wearing those insanely cute Girl Scout and Snow White-esque costumes – oh my! Take a look below and I have got you a free clip courtesy of SpankingServer as well!
Hi Res images of Regina are below of her in the chair and also legs hoisted up as her exposed bottom is mercilessly strapped!
As promised some incredibly cute images of Regina in her girl scout uniform.
You can see these classic sets & movies from the permanent section of SpankingServer's member area.
*****************************************************
Below is something NEW with Amelia Jane Rutherford in a delightful film as this series continues at FirmHandSpanking.com – I have also got a small clip showing you a side cam angle with her facial reactions – the full movie, which I've seen, contains the carpet beater close up and focussed on Amelia's amazing bottom as well!
Amelia Rutherford discovers that a rattan carpet beater can deliver a blistering tanning to a bare bottom – hers! An investigation of corporal punishment takes her into the realms of domestic servant discipline. What to do if a maid is stealing expensive perfume? Thrash her! Amelia finds out first hand what 12 strokes with a carpet beater feels like!
There are plenty more angles to view this beating, one is below as I show you some of Amelia's facial reactions which are a peach! Members can view the full unrestricted movie in this Definitive Guide Series…
The full movie can be viewed HERE (check out the tour pages as there's an additional rear view short clip you might want to see!)
***************************************
& for something coming up, I haven't quite decided yet what movie we should show, but I do know that a movie with Kami Robertson is due and I hadn't actually seen the movie below until yesterday when I was reviewing what had been edited, but I quite like this film as it has me spanking and slippering Kami's bare cheeks whilst she was in this Flamenco costume – it was the 1st time she had used this and wanted to be spanked in it, so we duly obliged (with a cheesy storyline) and me attempting to be camp at the start but I soon lost track of what I was doing and just got into the flow of thrashing Kami's beautiful bare rump instead! These images have never been shown anywhere, as this film is not out yet… so enjoy what is coming very soon to AAAspanking and remember the 3 and 6 month options I have on the sign up pages HERE are basically giving you access to my site from just $12.50!!! bargain! 😀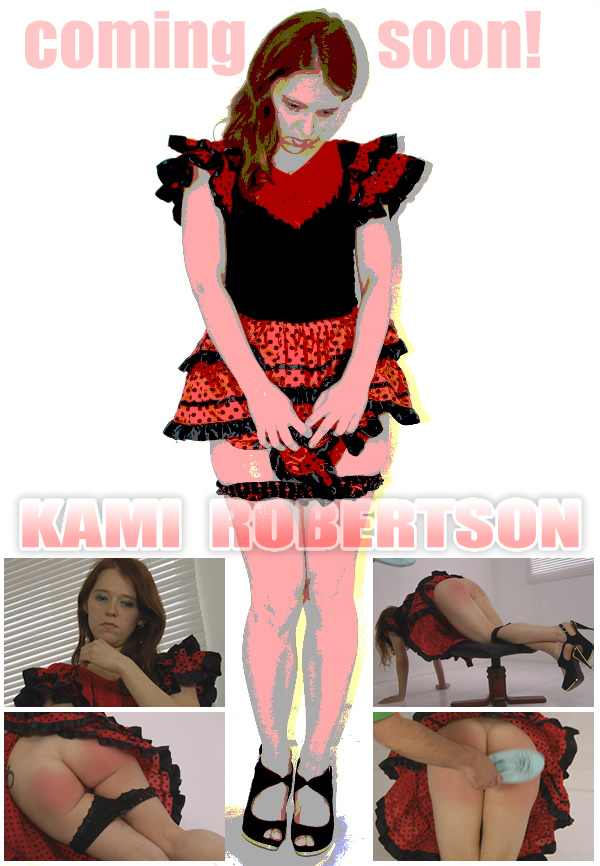 ************************************************
OK, I'm off now, will let you all know very soon how the Film Shoot went. Chief.