Another piece of mine I wrote, it will either be claimed as someone else's or removed/links changed (past caring as I have it here now) as the link leads to my free clip on (shock horror) my humble little free tube!!! So now onto something severe and just a slightly bit sinister… appropriately!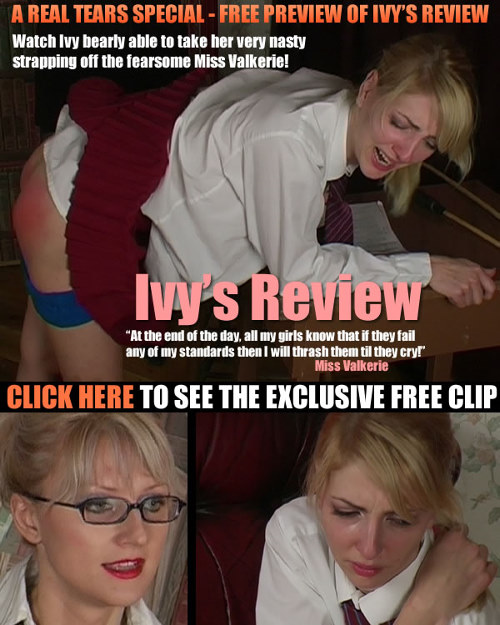 If you liked this free long play clip above of a rare scene of a girl being caned OTK… then check out a few reminders from the film below! Miss Valkerie was one of the most fearsome Dominantes around, easily playing the most scary school mistresses any poor unfortunate girl would have the misfortune to come across! For Ivy… this was to be one of those days when her reports meant the only lesson she was about to learn was just how welts she'd get across her bare bottom and how that should be a timely reminder to do better in future!
Yes, SpankingDigital isn't just only about spankings and domestic punishments, oh no… there are also many schoolgirl themes and plenty of discipline situations that require use of the strap and cane as well as more traditional methods like OTK spankings. Go check out the latest releases HERE that also show some films clips so you see what more to expect from one of the UK's best established spanking sites.
**************************************************
Yet another back up post I did earlier is here – this is the original You'll recognize my layout style!
CLICK HERE