Cristina Fernandez de Kirchner – the "Queen of Chic", president of Argentina,  in desperate need of a spanking…
Oh joy! The tedious news that once again… to deflect from their own domestic shite, like so many countries including ourselves mired in this global economic hardship are enduring… it seems the "Queen of Chic" as some have called her in her own country, the wonderful Cristina Fernandez de Kirchner, or "Madame Presidente" of Argentina is once again moaning about good ol' imperialist arrogant Britain (you know, that country on the edge of Europe that has adopted every looney law from the European Union, the one country in Europe that has virtually no immigration policy to speak of, embracing multi culturalism to the extreme… yeah, that "imperialist country".. the one country in the world spending more on foreign aid against what we make as a nation now "dares" to hang onto The Falkland islands once again.
The Chief says… "Er, darling… if the people of the islands wish to remain affiliated to Britain… then that's their decision, it's their choice, not yours, or ours."
Does she not remember the bitterness of 1982 when her previous incumbants, the undemocratic military "Junta" led by the ridiculous "General" Galtieri with his hilarious banana republic style military uniform caused so much loss of life on both sides when his forces invaded and were repelled 10 weeks later? It does make me cringe that if Argentina (once again) decides to take it to an international court then the idea they have a legitimate claim would again be thrown out, in fact, it should be the Dutch that we should be haggling over the future of the islands with, they 1st discovered it and left it to us as it was an uninhabited island. Anyway, for causing yet more unrest, Madame Presidente Cristina Fernandez de Kirchner is obviously in dire need of a damned hard bare bottom spanking!
The "disputed" Falkland Islands – yesterday.


BP disguise their workers as cute penguins… shhh, nothing to see… no oil here!
* Next week, The Chief will investigate the demise of Greece and the Euro and give you tips on which islands in the Agean to visit cheaply when we look forward to the re introduction of the drachma and the subsequent devaluation of their currency. This week… let's get on with the spankings, ok?
* May not actually happen 😉
**********************************************
So in a British feel to today's updates… here's the sexy, slinky Hannah I checked out from the archives of English-Spankers.com – a real teen temptress that wriggled, writhed and practiced her lap dancing techniques (rather well, actually) to the music in a film called "Dance to the Tune" and she is caught by her landlord yet again who is far from happy at the way she is behaving in his house! So instead of a spanking punishment (like her had carried out previously)… he dishes out a rather humiliating and quite embarrassing leather paddling this time on her bare bottom in a variety of positions that leaves her bottom and privates deliciously exposed and vulnerable to his leather paddle that really reddens her bum… oh and her tearful eyes and sobbing at the end makes this a "Must See" in my opinion, images taken from the movie are below!
You can check out mush more of tempting Hannah & ton of more naughty girlfriends, wives and schoolgirls with many free previews and such all shown HERE
*****************************************************
The quintessential English girl many know, of course, is Amelia Jane Rutherford… with her good looks and very English accent, I know she's a big hit with Americans. Dance trained, tall, elegant… and a beautiful sub with a bottom made for spanking. I remembered the series of films with Amelia at Bars-and-Stripes.com so decided to check out my own archives and remembered this wonder where she was the uppity lawyer getting the B & S treatment from Officer Lewis… flogged on the cross for her troubles!
Seeing Amelia restrained and flogged was a first for me at the time, of course, I didn't know then that Amelia thrives on such scenes and she takes rather a hard flogging on her amazing rump , the images below accompany the movie and of course compliment the series of many films she did when she spent time behind bars here!
Check out more of Amelia's intake dramas at prison punishment site Bars-and-Stripes.com

***********************************************************
I've noticed that naughty Masie Dee has recently appeared as a very badly behaved schoolgirl (oh yes!) and where better to currently find some of her newest content than at SpankedSchoolgirl.com – I have included this film as for once her uncle appears vaguely respectable, I think it was probably his annual bath or something… still it was nice to see him without his scruffy beard and I was as surprised as others to see him dressed so smartly for once… of course, Masie still got a damn good slippering as you'll discover below!
You can see more movies and free previews of Masie and other naughty schoolgirls HERE

********************************************
I'm gonna have to be quick as my internet connection keeps breaking as we seem to be having powercuts (thanks to the wonderful thunderous weather I'm viewing outside!) so, continuing with the schoolgirl theme, where better than to visit Regulation Knickers and this Catholic Punishment film with the poor girls facing an awful humiliation detention and caning at the hands and rod of Miss Lancer!
See all the naughty girls in regulation uniforms and knickers given the thrashing they so deserve
CLICK HERE TO VIEW THE LATEST FULL MOVIE UPDATES DIRECT FROM ENGLAND!
*******************************************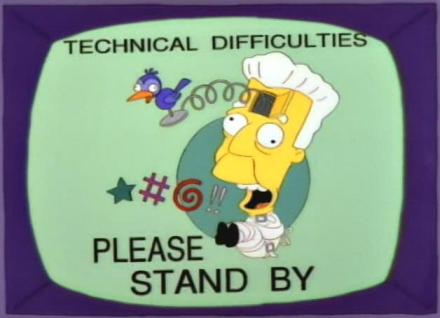 Bugger! I was gonna write about so much more but my connection and power supply here keep outing so you're lucky I got this out! I have a feeling that pesky GILF Presidente from Argentina could be behind this now!!! Grrr! She's in more dire need of a spanking than any other woman by the looks of it!
This blog has been shut down by the Argentine Ministry of Bad Moody Women…
"Good bye!"