As I breathe a sigh of relief over America being able to put another coin into the electric meter to keep the lights on for another few months… I decided to carry on safe in the knowledge that my American friends will still be able to use Dollars without the rest of the world laughing. Now since our site is priced in US Dollars… this is indeed a most helpful thing… so to celebrate, I have got a classic British sitcom type spanking update NEW to our site today. It's a classic Domestic Discipline movie between a man and his wife… it's got plenty of humor in it (with some withering "put downs" by both husband and wife as well as some great OTK spanking… and the bit I liked best was when the pissed off hubby… ably played by yours truly… whips off his belt for a final bare bottom thrashing of his missus… 1950's style!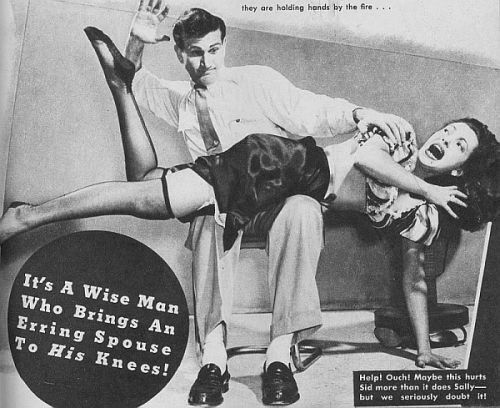 "Woman, know thy place!"
OK, I'm only kidding… (if 'Er Indoors saw this I would no doubt receive a long, lengthy lecture about treating womenkind better…) but it's pretty clear this is a fun pisstake on those stuffy husbands that think they know it all, but really are on the verge of losing their wives, either because they're lame in bed, a hot headed tyrant… or just blessed with ALFie syndrome (Angry Little F*cker) … but the reason John ends up thrashing his missus is because she wanted to help make a good impression at their boring Dinner meeting with his stuffy boss…. however, she spent so much time trying to get ready that it backfired as his boss texts him telling them "Not to bother turning up" – making it very awkward… would he keep his job? This poor man can't handle the pressure in these present difficult times… so perhaps this helps explain the underlying reasons why John blows his top… frustrated and fed up…. of course, it's also an excuse to see yet another OTK spanking, some witty dialog and the "put downs" between this bickering pair… until John has the final say with the help of his trusty leather belt that he whips off! You can see some images taken from the 14 minute film below!
This is out now and there's a free movie preview HERE if you're interested!

Incidentally, it is really hard to make Donna's bum turn red, she can take a hell of a thrashing… but as you can see, I was determined to make sure she got the message 🙂 I really liked this film, and was such a "Klutz" that I thought this had already gone out… so was pleasantly surprised to see that it hadn't and so it easily jumped the update list to today… hope you like it as much as I did making the film!
Oh, and if you haven't already – Check out our most competitive membership pricings to suit just about everyone. the direct link for the pricing guide is RIGHT HERE – Which I think will remain like this for a while, so seriously… make the most of this, it covers non recurring memberships in great detail which should appeal to those who don't want the hassle of canceling etc 🙂
*****************************************************
Over at the Clips4sale site, I added a great movie that was also a lot of fun to make, the Spanking Twister classic – I actually had an email requesting this and they had read my mind as I was in the process of getting it made into the format required for this site, so now you can download parts… or all of this movie, according to your wishes… the exact link for this is below: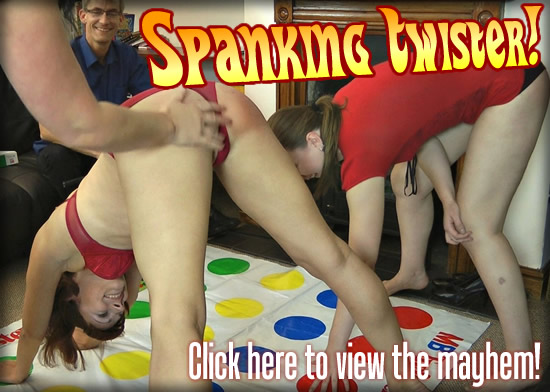 Hope you like these updates, as usual, these sort of updates and behind the scenes info are shown here first (naturally). Back soon with my usual round up of what I have been watching elsewhere and my recommendations of the day! Chief.