Hello everyone, I've been offline for a few days but am back so here's what I have been taking a look at recently, including many new updates and my own little insight into the various spankings you'll see, so hope you like it! Right, no more of my waffle today, let's get straight onto the spankings and here's a startling one that I always look forward to when new mistress/spankee… Azul at Punishedbrats.com takes charge of Angelina (these 2 look FANTASTIC together) and I am always in awe of Azul's dreadlocks… she reminds me of Medusa… but fortunately a good looking Medusa who won't turn me into stone if I dared look at her:
This is not Azul… but she could easily take part in "Clash of the Titans"
imagine being spanked then turned to stone – yikes!
Angelina Summoned – Mistress Azul received word that Angelina was late to the studio. Angelina admits to oversleeping and tries to push the blame on Azul for not waking her up. The dance mistress decides to give the girl a wake up call in responsibility and delivers a painful hairbrush spanking to the lithe dancer's bottom.
MORE films and a FREE Preview of these 2 "in action" can be found only at Punishedbrats.com
**********************************************
A new Sarah Gregory update is released today at AAAspanking.com and I'm sure that those that LOVE girls punished in their PJ's will just love this one as Sarah gets her very first Dropseat Spanking thanks to Uncle Paul – over his lap and spread out on her bed with her ass held high in the air and in the diaper position… she is thrashed at bedtime when he catches her eating a chocolate bar. I loved making this film and you'll love the way Sarah brats and complains as her fantastic bottom is given the hairbrush for her continuing sass and cheeks until she is left blubbering! The images below are the actual HQ images that members can now download and the movie and the accompanying video images etc will follow later! Hope you like, there's some excellent films of Sarah at this site now! (and plenty more to come)
You can see MORE of sarah's films she made exclusively with AAAspanking HERE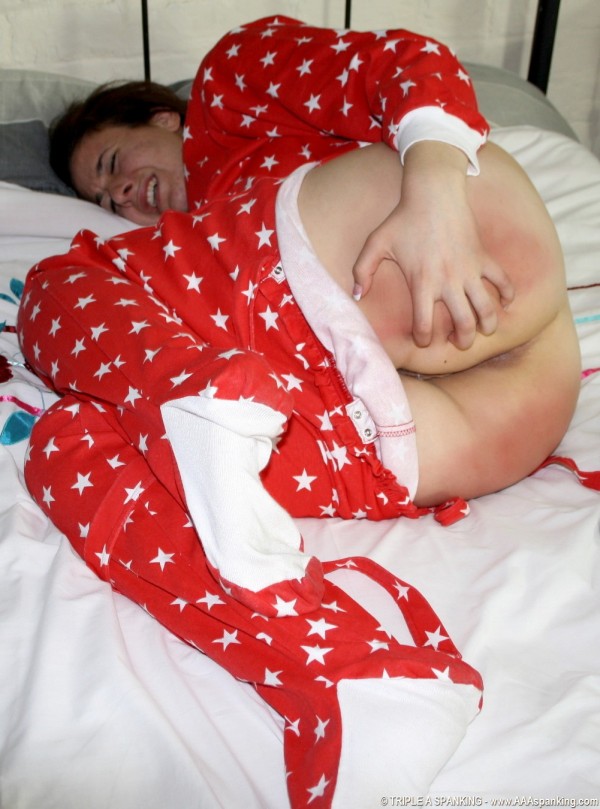 ****************************************************
Another of my favorites had her ongoing punishment at FirmHandSpanking.com ("which fave are you on about?" I hear you gasp!) That would be Adrienne Black… with her beautiful blonde locks, she looks an absolute joy to spank… so it is with begrudging respect that I gibe Mr Reed here as he continues to spank Adrienne in her latest movie release HERE *sigh*
Seriously HOT otk spankings are ALWAYS guaranteed at Firmhandspanking with some of the hottest girls thrashed for our obvious viewing pleasure! Adrienne has a massive archive of films now at this site and can only be found HERE
Adrienne Black – one of the prettiest girls with possibly the longest legs in spanking!!!
*******************************************
More fruits of Clare's recent labors at the Shadowlane Party was shooting some "authentic" hooker hotel room films shot in Vegas (of course) for her Spankedcallgirls.com site and this is a stunning debut for Snow Mercy's friend, Sophia Locke… who plays hooker babe, Miranda!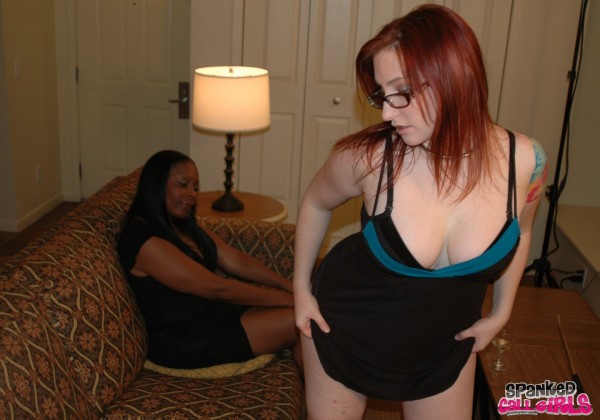 Sophia Locke plays Miranda, one of Clare's new girls who is a hard worker, smart, pretty and sweet- just the kind of girl Madam Clare likes. Unfortunately for her, Clare is out of town and Lana has been left to get Sophia started. Sophia is just Lana's type as well cause she loves to spank round bottoms. Once she sees what a good little slut Sophia is with her panties stuffed in her mouth, Lana cannot resist caning her until the implement breaks. Lana just could not help herself and she had to keep punishing Sophia's bare bottom! This is a stunning debut on Spanked Callgirls for both ladies with a hot scene caning scene (probably one of the hardest I've seen) that pushed Sophia's limits.
I have to warn you this was seriously one of the best updates I have seen at Spankedcallgirls – find out why HERE
**********************************************
Over at the spanking soap opera that is My Spanking Room Mate – the switching and spanking mayhem continues with Clare's exclusive girl, gorgeous Mary Jane and my ultimate spanking crush, Kay Richards (don't ask my why, but she is just the most spankable thing around in my opinion) – For your info, I provide myself my own "Trouser Arousal" warnings when it comes to watching a naked and dishevelled Kay get a spanking, lol!
Mary Jane spanked by a naked Kay (loving her lovely bouncing breasts too!)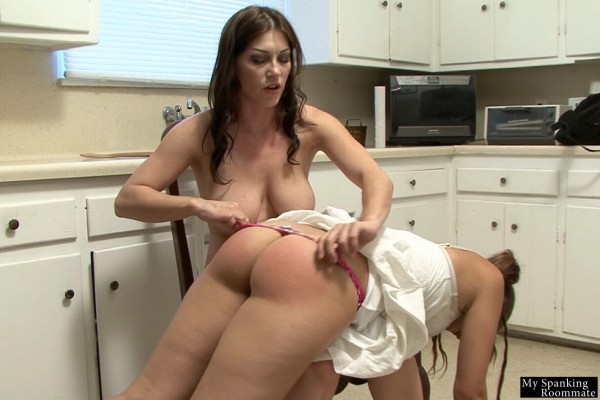 Mary Jane arrives withtout notice to ask her cousin Madison if she can stay at her apartment. She is here to become a model. She walks in without knocking and discovers a naked Kay doing dishes. Kay decides to teach Mary Jane how things are done around here and spanks her hard for barging in, spanking her through a phone call with Mary Jane's new modeling agent. The larger Mary Jane overpowers Kay and returns the hard spanking.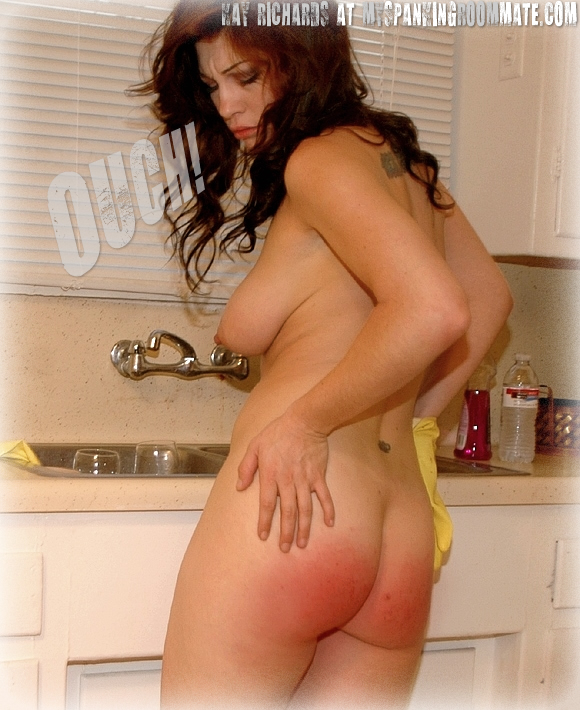 See more of Kay and friends at this spanking soap opera in the free galleries below
(these are the most recent films including a rare Clare & Sierra Salem update!!)
You can check out more of the episodes HERE and remember that this site is one of the chosen few that you can use to view via Clare's best value CLAREFONDAPASS which I now ALWAYS recommend as it represent best value (if you've got the hard drive space!)

OK, this was short and sweet today, hope you find something you like and I will be back soon, of course. Chief.