I haven't done one in an age and just checking through some images from our forthcoming film next week (I haven't decided on the final title just yet) I came across this amusing image of Emma Brown pulling a face as Sara (aka Wynter Sky) is being caned in front of her!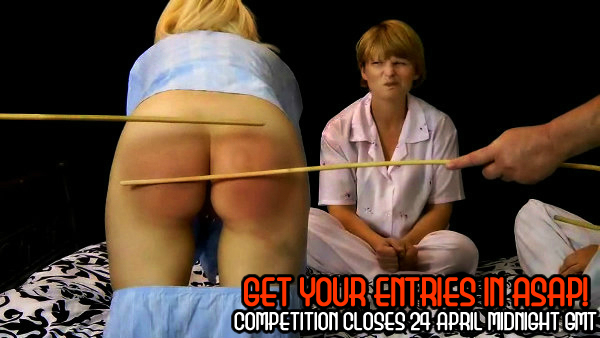 Think up something amusing and witty and I'll reward the winner with a month's free membership to AAAspanking.com for your efforts! Go on… what have you got to lose (except your dignity, self respect… and possible bladder control if you are like me?)
I'll keep this open and give you gentle reminders until there's a sizeable amount of people entered to make it fair. Keep it to one entry (don't go using proxy IP's as I can tell, lol!) and ensure your email address is correct as I will send the winner their codes to that address.
What are you waiting for? It's FREE to enter 🙂
Have a good weekend.
Chief.