I have a little more time to spend on here today, so to make the most of this and give you maximum spankings for your viewing here, I have come up with some amazing galleries, all stuff I have viewed and can vouch for, I have chosen the very latest film in most places that you will see here today, followed by 3 choice classic or spanking films that I liked from each site featured. Just click on any image and it will take you to a free gallery worth checking out! I'd be happy f someone directed me to these, so I hope you will be too! Remember also that if you click on the banners of the sites then they often lead to further great movie previews so you can see more for yourself if you were interested any site you see here today! Have fun viewing these hand picked spankings for you today!
New from Clare Fonda's sites – starting with Lilia Spinoza, aka callgirl "Bunny" at SpankedCallgirls.com
She loses Momma Clare a ton of money when she doesn't go with a client who reminds her of an ex… so Clare takes no crap and whacks her with the paddle whilst making poor Lilia (or Bunny!) recite "Thank you Momma Clare, I like to f*ck!", counting the swats and reciting this for added humiliation. Loved it… NEVER cross Momma Clare, girls! 🙂
********************
As well as being the home of all the "Exclusive Education" series and lots of other long films – GirlSpanksGirl.com also features lots of domestic, erotic, sensual and super sexy girl on girl spanking that you'd expect from the title name!
********************
MySpankingRoomMate.com is the ongoing spanking soap opera of episodes and story arcs that revolve around a few essetial characters and is an excuse to bring in lots of spanko guest stars and of course there's lots of bare bottom and punishments that are carried out, about 10-15% of the films involve male spankers, but it is essentially, in my opinion, still mainly focussed on girl/girl discipline! Check out the latest and a few of my faves I've seen over the last few years!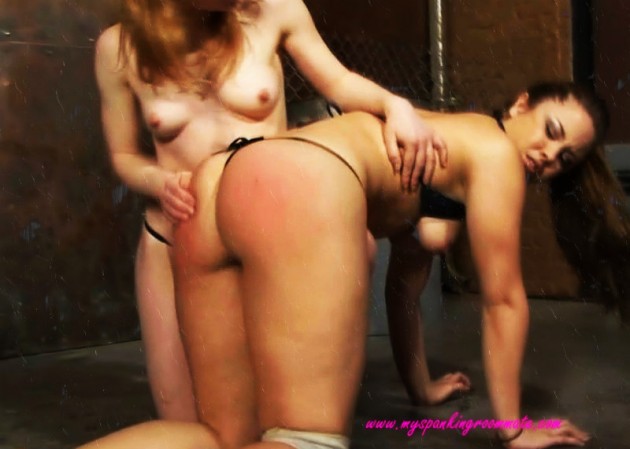 ********************
SpankedSweeties is the site that features interviews, stories and rte-enactments of the girls growing up and dealing with their spankings, newbies, 1st timers and established spanking starlets love being shown off and are often spanked in a general mom and dad scenario! The latest film showcases new girl Lilia Spinoza's experiences growng up and I've included a bonus of Heidi Maine… (um, because this was such a hot feature at the time as you'll see from the image gallery when you get to it!)
& the bonus gallery of heidi maine is below, enjoy!
********************
& of course you can view all the above sites together with one set of codes and the pass which costs far less than the combined total, though I can easily recommend any site (they are all huge in their own right) but if you got the time and inclination to download some delightfully sexy spanking smut, then the CLARE FONDA PASS is the bees knees!
***************************************
Next up in the UK from a great set of affiliated sites are the following galleries starring some great models and girl next door types including the usual well known models we love to see spanked and thrashed! So I will start with English-Spankers.com who seem to have been around for an age, with lots of content now all filmed in HD here as you'll see below.
********************
Sarah Bright started her own site (partner of the excellent Mr Stern from English Spankers) and hasn't looked back since… she has become a frightening switch, but I still love seeing her taken down a peg or 3 by her male counterparts… and of course I love her domination and spankings of any unfortunate ladies that cross her path! The best of both worlds! this is what makes SpankingSarah.com so appealing – a genuine spanking switch that loves making movies! It shows! Check out the latest movie (free gallery below) and some of my recent faves from the last year or so!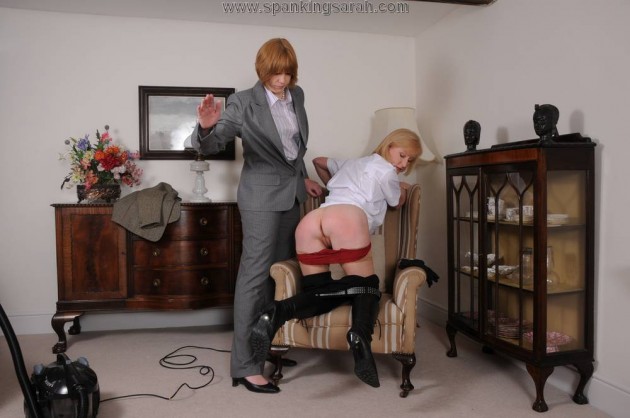 ********************
Finally another sister site, and one that some may overlook, but they are films all made to the same high HD specs and as you'll see below, some of these films are really good! Real women, models, girls, they don't care., as long as they present their bottoms, they'll thrash 'em and more! 🙂 I got you some interesting variations, just to showcase what this site shows! This is the ethos behind RedStripeSpanking.com

*****************************************
One girl I have worked with and love seeing spanked, especially on her own site, is Sarah Gregory – she is an awesome gal… seriously! I still can't forget her ass jiggling… and she even did a "booty spanking" at my site which isn't out yet, but that's another story, isn't it? Let's concentrate on Sarah's site right now: She has some great Momma's topping her and Paul "Tubaman" Rogers is a great daddy figure and often gives her a good thrashing for being a brat! The latest gallery is below followed by some of the more memorable films I really enjoyed viewing!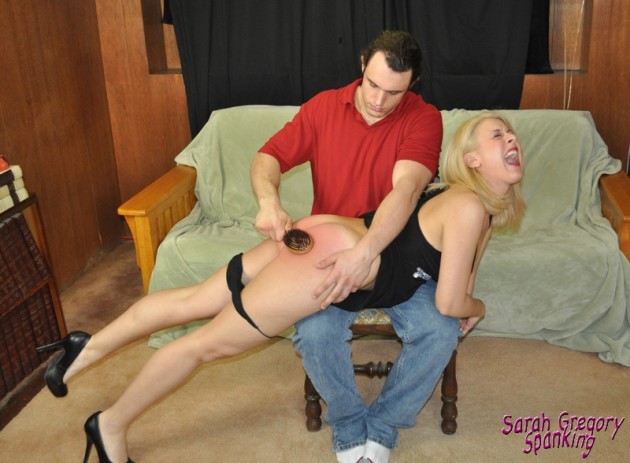 Aw hell, one more… I loved this one, it's one of her oldest films with Momma Dana Specht! Awesome!

*********************************************
Almost at an end now so 2 more sites today, firstly Pandora's and here are a few more amazing galleries that show just what she gets up to at DreamsOfSpanking.com – I particularly loved the first you'll see below as it co starred Zille Defeu who, as you know, I have a real spanking crush for… and what lovely striped bottoms both ladies received, eh? Full story of this and the other galleries can be found by clicking on the images for more!
****************************************
& here are some of my fave films I was involved with via our own galleries so you can see for yourselves. I won't start with the most recent (since I posted one yesterday of the very latest film), just 6 galleries I hope you like as much as I did when I made these films 🙂
There are full movie previews available on the tour pages of AAAspanking.com