It was a bit wierd going back to work just for Saturday, then having a further couple of days off after this… thank you Jesus for allowing me some much needed time off, even if I didn't really intend to write on here as My Missus (Er Indoors) is livid that I am spending my spare time with you and not her so this will be brief today and I will cut the waffle down to a bare minimum, just check out these poor bunnies, all these updates are available from the one off Real Spankings network Pass – or you can view more from the individual sites I have covered here today. Enjoy!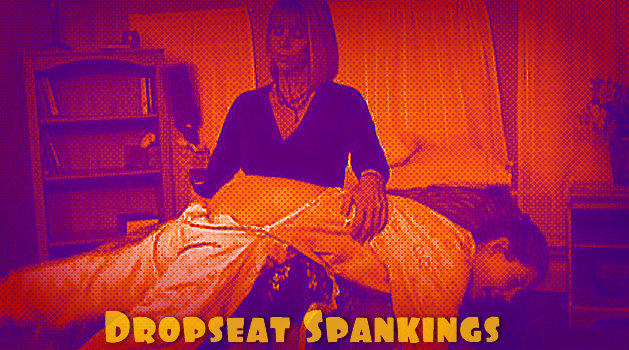 Bailey Sullivan is one of those girls I always loved seeing spanked though I rarely cover her here, I really should do so as she has one of best spankable asses out there, even if she is kind of semi retired from the online scene, there is still stuff at SpankingBailey.com being updated as never before seen, so it's still a site well worth watching out for, especially as you can also get access to 3 other sites in this little network for under $25 a month (MASSIVE archives alone at this sub network as you'll discover!)
Drop seat spankings? Spanked & paddled by the sexy cougar, Miss Burns? Bailey rubbing her bottom in shame, you say? Check out more of this and other fantastic schoolgirl discipline movies of Bailey – CLICK HERE
**********************************
At RealSpankings.com there is a fantastic double update of Lila (now without blue hair) that I am sure many of you will identify with. She arrives at Michael's for her 7pm maintenance spanking, but she's a little early and he's watching a poker tournament on TV so she is made to strip and wait – humiliating enough but then she is given a hard OTK spanking followed by more corner time by the TV as he resumes "Live TV" then she is given another more severe OTK hairbrush spanking which you will have to see to believe… Lila is definitely one of my favourite RSN girls as she can take just about anything given to her! There are some images and a short OTK scene for your perusal, members can see the full resoltion movie (and I highly recommend this!)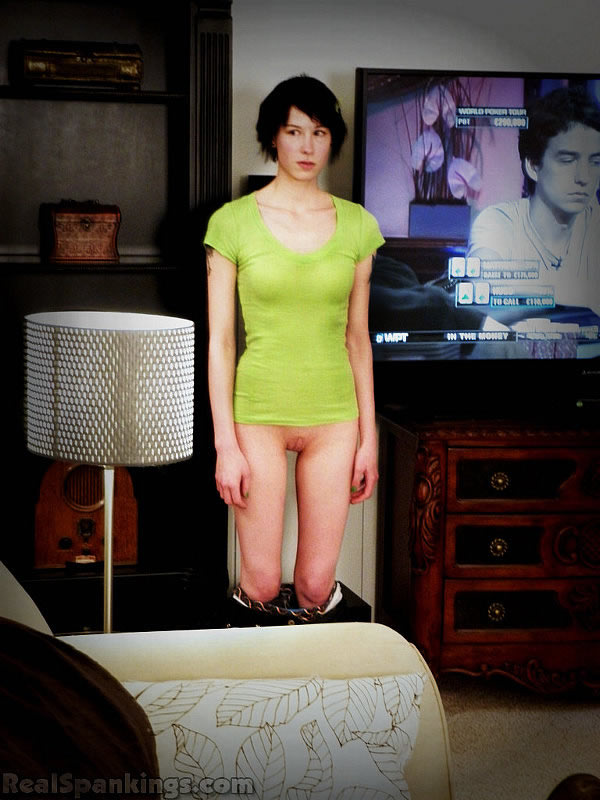 Lila is also mercilessly given one of the hardest OTK hairbrushings I have ever witnessed and fans of her (like myself) know that this is indeed severe!!! Watching these films alone is worth the entrance fee but this site contains mases of Lila content as well as having possibly one of the largest archives of spanking stuff stretching back to 1996!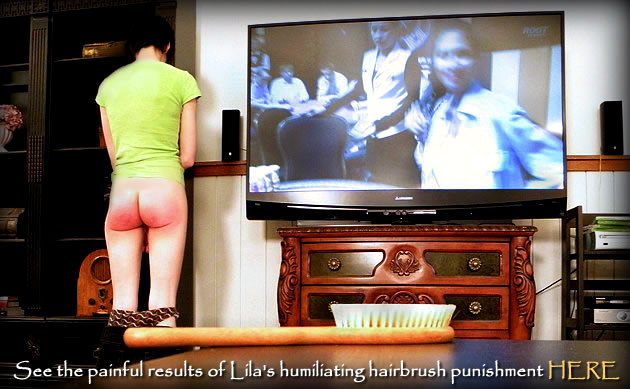 ***********************************************

**********************
Please also do not forget to enter for Caption Competition, I shall be thinking about closing that off soon… there aren't that many entries so you do stand a great chance of winning that! Click image below for the caption page!
Oh, and Happy Easter everyone! I am predictably stuffed on chocolate eggs! 🙂