Hmmm, I found this post I had started in my drafts box (just had a clean out) and I don't think I published this from earlier this year and started writing about Sinn (below): So I have added a few other F/F spankings from Clare Fonda and some other interesting updates to make this a complete post… enjoy! 🙂
Sexy spankings? Hard Female on female punishment spankings, some sexual tension, humiliation, maybe some embarrassment or genuine excitement? Well, this is the joy of watching girls play with each other, whether they do it for fun or whether it's a good hard old fashioned punishment… it gets to me every single time, I love this little kink… and of course, I know there are a hell of a lot of others that love it too. let's celebrate with some more F/F spankings that I have been getting off on recently (he said, quietly…)
Check out beautiful Sinn Sage as she gets it good and dishes it back every single time!
Bisexual Sinn loves nothing better than feeling helpless over the knees of a pretty lady, this is often over Chelsea's lap, but Sinn has often done wrong and can't always get to spank Chelsea in return… however, with her friends, it's a different matter and she often mixes this up with sexual tension, foreplay and lingering kisses and caresses to the girls that she ensnares… which of course makes it highly addictive viewing as you'll see in the switching session below!
Sinn really does have one of the sexiest butts in the business and as always, her most private parts are never far fron view with that delightful tuft of hair framing a beautiful exciteable kitty-kat "down there" that she often gets her girls to play with!
Likewise, Sinn will nearly always try to return a favor or switch for her own selfish pleasures (and why not?) This filly thought she was just spanking Sinn? WRONG!
& this is why I love F/F spanking scenes! See more evidence of Sinn's switching HERE
***********************************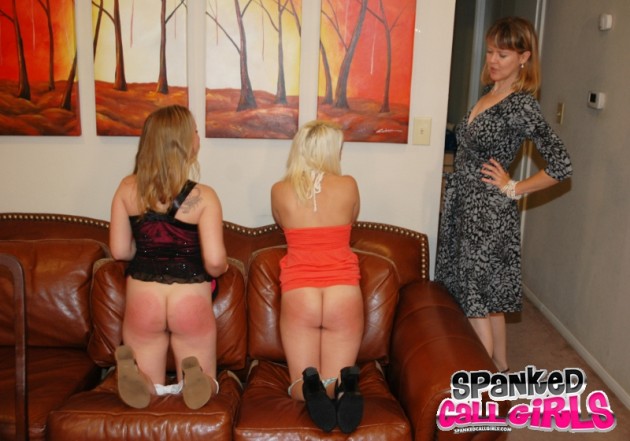 Clare made no secret that she used to love working on thsi site as "Momma Clare" the corrupt and perverse brothel madame (can't say I blame her with all those cute girls she has had over her knee!) so with yet another new girl, Stevie, alongside an old fave, Kat St James… this latest film is a winner!
Katherine St. James has brought Stevie into Momma Clare's ring and they try to hustle more $$ due to Stevie being so cute. All it gets is a bare-bottomed spanking for both girls which they know they have coming and end up begging for.
Then there is of course some switching "fun" which I think is more of an excuse to show off these girls cute botties… it works – I'm sold! As you can see below 🙂
Check out more callgirls getting the spankings we know they deserve HERE
********************************
I found some galleries which help showcase the very latest new movies out at some of the other sites in the CLAREFONDAPASS network
Last year's most improved site Spanked Sweeties shows why it is a great site with new talent and beautiful girls revealing all about their spankings growing up then re enacting them courtesy of Clare or Double Dan for that "father figure" when required! Click image below for new girl Riley's scene – punished by momma Clare…
See the latest girls spanked HERE for our viewing pleasure
***********************************
The spanking soap opera that is My Spanking Room Mate had a delightful return for Kay Richards, getting a spanking off athletic Ariel X – I wouldn't mess withthis lass! I don't think kay would want to either!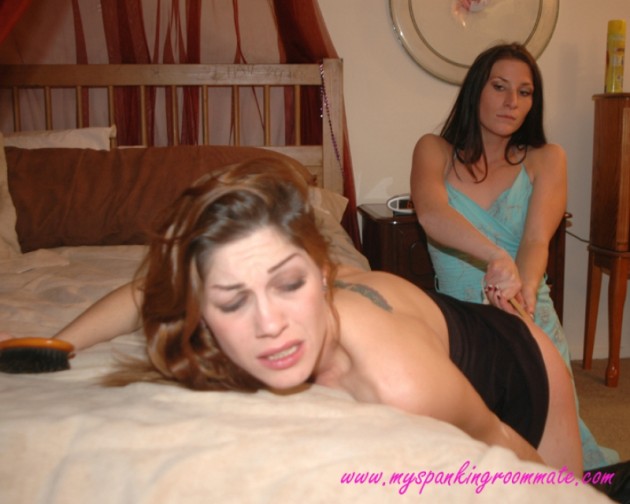 Ashli has come to pick up Kay and take her to her company picnic. But Kay is not ready to go and furthermore has dressed very inappropriately. What else can Ashley do but turn Kay over her knee for a hard spankikng with hand and hairbush. She finds a whip that Madison left around and uses that on Kay too, leaving Kay sore and marked!
Check out all 105 episodes now showing HERE
******************************
All the above sites in this network can be viewed for less than they would cost on their own and with the same set of codes… makes ense then to check out the options of the Clare Fonda Pass