Despite it being rather warm and unseasonally good weather, I am one of those that suffer and react badly to pollen… and this being about the peak time of my infliction it is far worse with little or no rain for a while the pollen count has gone mental, especially as I am nowhere near the coast… I have had to retire indoors into my darkened study, close all windows, grab some ice cold comfort beers and recover from my sneezing, sniffling and eye rubbing/watering… feeling low, I then turned on my PC and decided to check out a few films I hadn't seen in a while… you can see what I was watching below… and these are great films… just the sort of thing I needed to "cheer" me up – seeing those less fortunate than myself getting an unwanted and humiliating punishment…
It didn't help that at work today I was treated like a f*cking 5 year old and had to put up with one of my boss' rantings… I just bit my lip, quietly clenched my fists as Greg the Mystery Spanker does (more on him later this week) when he is irked… and let her get on with it as I imagined her taking a well deserved thrashing across my lap – by jingo I'd ensure she blubbered incessantly if I had the chance! Anyway, below is the 1st film series I enjoyed watching again with an ice cold beer (I'm on number 5 already, lol) … First up: see the perverted punishments of Matron at Bars-and-Stripes.com as she takes advantage of her latest victim Sarah Collins. I loved these films when they came out and I know that all F/F lovers and fans of Lucy Maclean and Sarah Collins will be very pleased that I am showing you this today! Please do enjoy!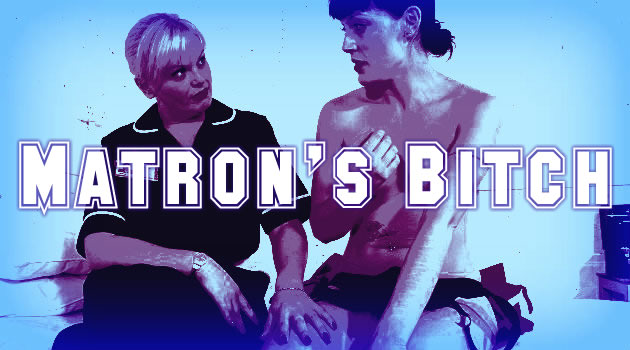 Inmate: Sarah Collins – Sentence: 15 years for poisoning
Background Information: Sarah grew up in the beau colic town of Winchester, where she attended private school and enjoyed a privileged childhood. She went to Oxford University and studied Classics, graduating with a first class honours degree. At university she met the love of her life. They married and enjoyed a great marriage and social life. However, disaster struck one day when Mr Collins died suddenly, much to Sarah's shock. Post Mortem results revealed he had been poisoned and that put Sarah in as the prime suspect. However, Sarah never committed the crime and was sentenced protesting her innocence. The family and her friends would be shocked to know the real perpetrator and their reasons.
Inside prison, Sarah still continues to protest her innocence and through such actions makes an unusual friend of the Matron, who offers her protection and friendship in exchange for information on Mrs Woods and her cronies. This however is a dangerous path to take, because if Mrs Woods finds out…
The powerplay that goes on in this film is amazing and you sense the perversion of (in)justice and the satisfaction that Matron takes from using Sarah for her own selfish ends… to help gather information on the prison troublemakers via this new inmate… and to also help herself to innocent Sarah's more than obvious submissive nature to control and punish her as and when she sees fit. Of course, members will be able to see what happens when Sarah displeases Matron even more so… or when the girls find out what she is doing… as no one likes a "grass" in prison, do they?
See the fantastic prison punishments & lesbian powerplays behind the walls of Bars-and-Stripes.com
*******************************************************************

A more recent film that is out at SpankedSweeties.com stars a scorching new redhead model that Clare Fonda filmed in one of her many memorable "Mom" roles as this girl, Phoenix, re enacts one of her many spankings she endured growing up! Just the sight of her red speckled ass should be enough for me to warn those with ill timed premature trouser triggers to pay attention as I have to say this is just so damned erotic for me… Phoenix is that perfect red headed girl next door … I'd find ANY excuse to spank her sweet l'il ass all day long! Fact!
A tall red-headed beauty, adult model Phoenix Askani has many interesting stories about how she was spanked by her mother and father while growing up. Her porcelain skin turned bright red and speckled while she took very hard re-enactment spankings from mom (Clare Fonda's last scene playing the mom) and from dad.
See this movie in full only from SpankedSweeties.com
You can also view this site by the kick ass 5 Site ClareFondaPass.com network – which now includes the option of the very latest site SpankingSororitygirls.com which stars another beautiful redhead (well, one of the hottest flame haired beauties to spank and get spanked out there, one Miss Veronica Ricci) – a couple of sample images from her latest film are below:
View Veronica and her fellow sorority girls at this NEW site HERE
Or click on the banner below for access to this site and 4 more with one set of codes & costing far less than the collective cost of these top rated sites… your choice, my fellow spankos!
*****************************************************

OK… here's an olden goldie (not the actress, for she'd kill me if I was insinuating anything about her age, ha!) no not at all… here is Leia Ann Woods in one of my all time fave films she co-starred alongside Andi Switch (who I would LOVE to have at my site too, if she still switches… even for one scene… oh my) anyway… digressing already… as I was saying, you simply MUST check out this film from NorthernSpanking.com when Leia and Andi fall foul of immigration in a foreign country when drugs are discovered on their person. All manner of Judicial canings and severe bastinado punishments are carried out bringing Leia to real tears as her bare feet and butt are thrashed hard for concealing more illegal drugs than Andi! Part of the infamous SSS (Short sharp shock series) – This is one film you can easily identify with the girls and feel some sympathy as they face their nonetheless deserved punishments! Reminder images are below:
Do NOT miss this amazing film – you know it's special when it strikes a chord with those that take part in it! Download the full film only from NorthernSpanking.com
***********************************************************

& that is it for this evening… but before I go, do remember that at my own site there is a little promotion going on, it's pretty low key, and is based more at those who have never joined up at the site before. Go take a look, and if you're unsure, then check out these image galleries taken from some of the 90 odd films we now have (I can't believe it's grown so quickly!) Click any image below for a free gallery, and they also include a couple with Leia from the many films she did with us that I added (featured above) – who I loved working with.
If you want to see the full HD movie previews – click banner below for the tour pages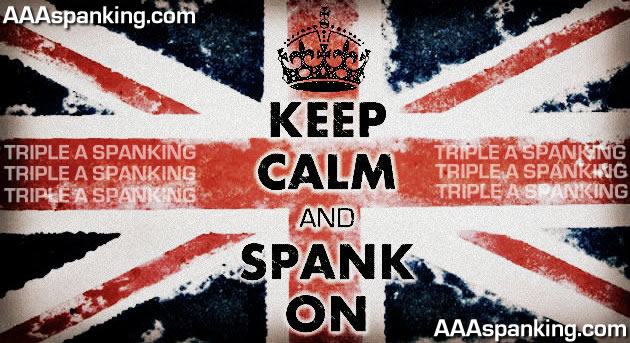 ************************
& don't forget that we have a decent Clips Store too for those that only want to download the odd film or 7 🙂
Click the banner below to see which films we have, including a few EXCLUSIVES there