Here's a site that I haven't featured as yet, as it is relatively new, but you will be seeing a whole load of rave reviews from me, if the opening movies are anything to go by! This was one of Clare Fonda's parting gifts to us… after discovering Penthouse Pet, Veronica Ricci was far more versatile… and not just a passing beautiful model that she had ensnared… she has since become one of the best looking, gorgeous switches… and I don't really care what others will say, in this case – looks matter for me as this is clearly what this site caters to. Veronica is just stunning, whether as a top or, as I prefer, a sub – and she also loves other girls, if you know what I mean! So expect lots of making out and pussy play which also feeds my vanilla desires as well as seeing her bum turn a beautiful speckled red (one of the best "specklers" in the biz!)
So they made a site around her, I hope this works long term, in my opinion, having sites revolve around girls can be risky (site start ups like Spank My Bottom and Slut Spanking spring to mind – I don't even give them a link here anymore they are that lame!)  So unless the girl actually owns the site herself (you naturally have Pandora Blake and Sarah Gregory that spring to mind) I think that this will work as Veronica has more of a real say in what goes on than just a girl who turns up, gets paid and waits to be called for her next shoot and the tried and tested format of involving her and many other girls in a soap style ongoing storyline like the very successful My Spanking Room Mate means this site can do no wrong in what I have seen so far!
So enough of my continuing waffle, check out the storylines below that you can see advertised on the front tour page of the website, there are more, but for now, let me show you what you guys are missing!
1. Veronica Spanked By Mom First Time
Veronica arrives home in the morning, one shoe missing, after having been out all night. Her mother is waiting for her, having been contacted by the police about Veronica stealing a car. Mom has never spanked Veronica before, but does it now. She puts her over her knee and spanks her so hard that Veronica's bottom turns bright red and speckles. Mom tells Veronica that she will be enrolling her into a private school for wayward girls.
2. Kat Spanks & Paddles Karina
New pledge Karina arrives to the sorority where new pledge Kat greets her. Kat explains that she has been left in charge of the sorority house while the senior girls are out. When Karina doubts her, then gives her lip, Kat spanks and paddles the curvy bottomed Karina, teaching her quickly who is in charge.
3. Mom Spanks & Belts Veronica for Masturbating
When her Mom catches Veronica masturbating to girl-girl porn, she puts her over her knee for more spanking. She then gives her a taste of what Veronica might be expecting at the private school when she bends her over and whacks her hard with her studded belt – leaving nasty marks on Veronica's tender backside.
4: Karina Spanks Kat With Hand & Wooden Spoon
When Kat comes into the kitchen to ask Karina her opinion on her new top, she gets it stuck over her head. Karina uses this opportunity to yank Kat over her knee and give her a sound spanking for the one that Kat had given her. She spanks her hard with her hand, pulling down her panties to give her a bare bottom spanking. Feeling that Kat needs to really learn her lesson before the two become friends who can team up on the other pledges, Karina decides to give Kat 30 hard ones with a wooden spoon. She left her mark on Kat.
5. Veronica's Move In Spanking & Paddling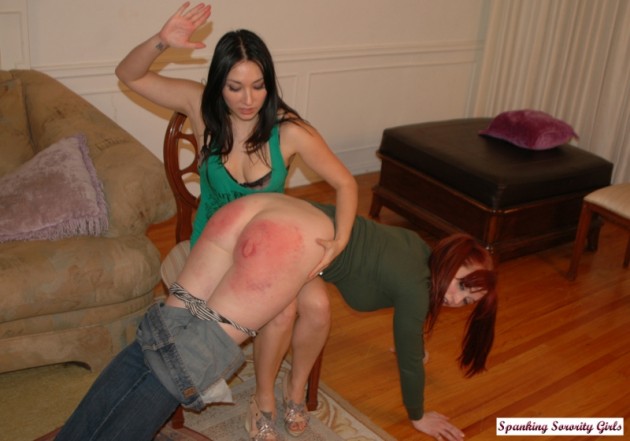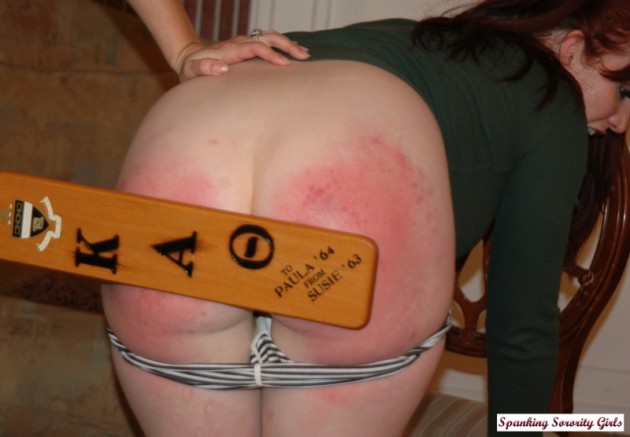 Veronica moves in to the sorority and is greeted by upper classman Roxy Jewel, who quickly shows Veronica how strict the sorority is. She takes her over her knee for a hand spanking, then marches Veronica around in a headlock. Then it is back over the knee for a taste of the hairbrush. For the finale Roxy gives her three hard whacks with the pledge paddle, leaving welts on her already marked bottom!
So as you can see, this site has got off to a blistering start and veronica will be in approx 40% of the films, so fans of her (and I know there are many) will be delighted to see this gorgeous girl spanking and getting spanked exclusively at this site – you will not find this content anywhere else!
The added bonus is that there is already a growing support cast as you will have seen, below is a list of the "Pledges" in this Sorority – as well as Veronica's no nonsense Mom who you will see dish out the punishment on a regular basis!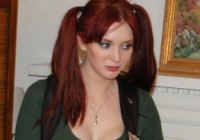 Penthouse Pet Veronica is the star of the site and will appear in approximately 40% of the episodes. The site follows her adventures from her first ever spanking from her mom while she is about to graduate from high school, to her joining the sorority that finds her getting spanked often, while she also explores her sexuality with other girls.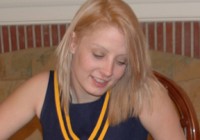 Kat is a spanking star that embraces her role as the sorority girl/cheerleader who schemes against all the other sorority sisters, getting them spanked hard and often.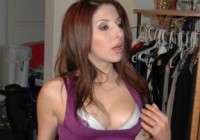 Karina brings extreme energy to her slutty sorority girl role. She has Kim Kardasian looks, including the curvy, bouncy bottom. Karina has a hard spanking hand and unique style.
Riley is very tall, with a rock hard, round bottom. Her spanking level is low so her reactions are very real. She is in agonizing pain whenever she appears in a scene. She plays a sorority sister who is on the volleyball team.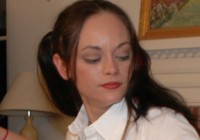 Amaya is the alternative styled beauty who can give out and take hard spankings. A regular at Sanctuary LAX, she knows her way around a sound spanking. Her character is just trying to fit in, but will often be finding herself spanking and getting spanked in creative ways.
Mistress Crystal, a regular at the Dominion, plays Veronica's mom. She is a tall beauty with an extrememly heavy hand. She will be dishing out some of the hardest spankings you will find, often on Veronica's poor bottom.