A new week and I have been battling damned piracy (yet again!)
Bend over while I think about THRASHING YOUR PERT BEHIND!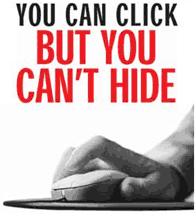 The following paragraph contains expletives and nasty swear words, sorry to bring this heavy shit on you, but it is an emotive subject for me and I hate the fact I have to try and protect all this otherwise my little site goes down the tubes… So here's a brief announcement to the wanker that is using stolen credit card information to try and sign up to my site – CCBill are on your case, you fucker… no matter what IP address you use, they are using their software to slowly track you down and I send them your downloading Ip address… each and every attempt brings them and a company I have approached to help me… and, my… you have been busy with your attempts and various crappy email addresses, haven't you? Twice you got through, twice you got immediately blocked!  I have to say "thanks" to the billing agent that has recognised this problem and are willing to help in what could be a landmark case against these idiots that think they can just anonymously do what the fuck they want! The internet is growing up, and fast, already internet trolls on sites like Facebook or twitter are now getting caught… I suppose it is human nature that if we always think we can get away with or won't get caught then it brings out the very worst in us! We are a pretty horrid species when I think about it… and so I'd rather not right now!
By the way, all legit sign ups (of which 99.9% of you are – I thank you all profoundly) – you folk are the decent ones and have nothing to fear, it is those using hiding software and for purposes of piracy that I have an issue with, if you use hidden proxies on AAA, you WILL find yourself kicked out sharpish as there is no need and even these companies that promise you'll never be found will be forced to give up their data for those who have a complaint, no matter what they say eventually… the internet is growing up! So behave, and you have nothing to fear… it's a good motto and one to bear in mind online in the future!
Oops, that was 2 paragraphs. OK, I want to celebrate the niche that you are all here for and there is a series of nice galleries and a nice write up on a most recent film from NorthernSpanking.com which is where I'll start today!
Check out this tearful clip of the amazing Caroline Grey, I love seeing this damsel in distress punished, and her tears are genuine, it fulfilled a fantasy of hers and is all the more poignant!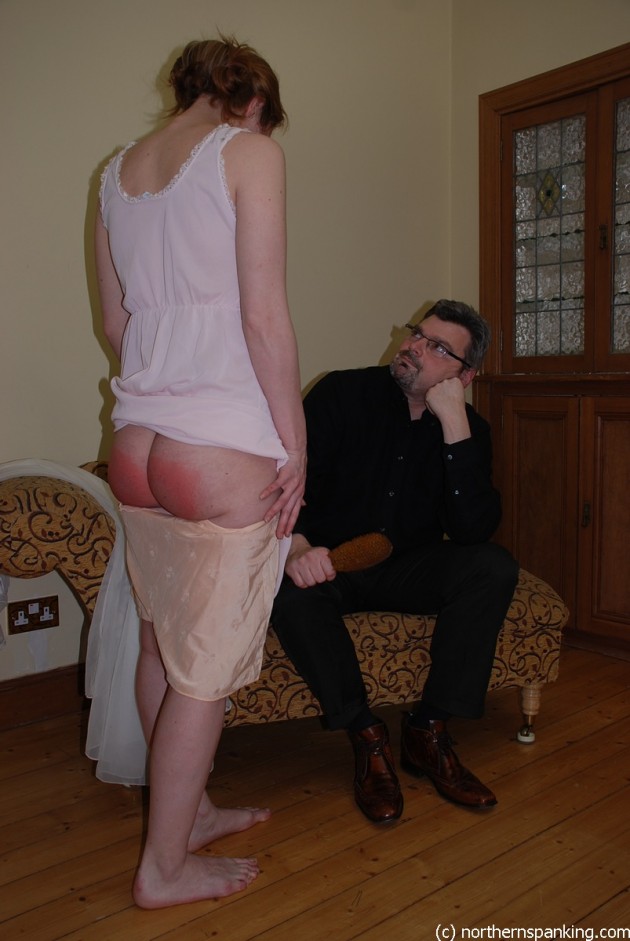 You can see the FULL HD Film of Caroline's perfect tearful hairbrush punishment HERE
**********************
& if that is not your thing then perhaps seeing Jadie Reece (in red below) invite and dominate Amelia Jane Rutherford AND Aleesha Fox in the very latest new film which has just been released and I have a couple of teaser images for you!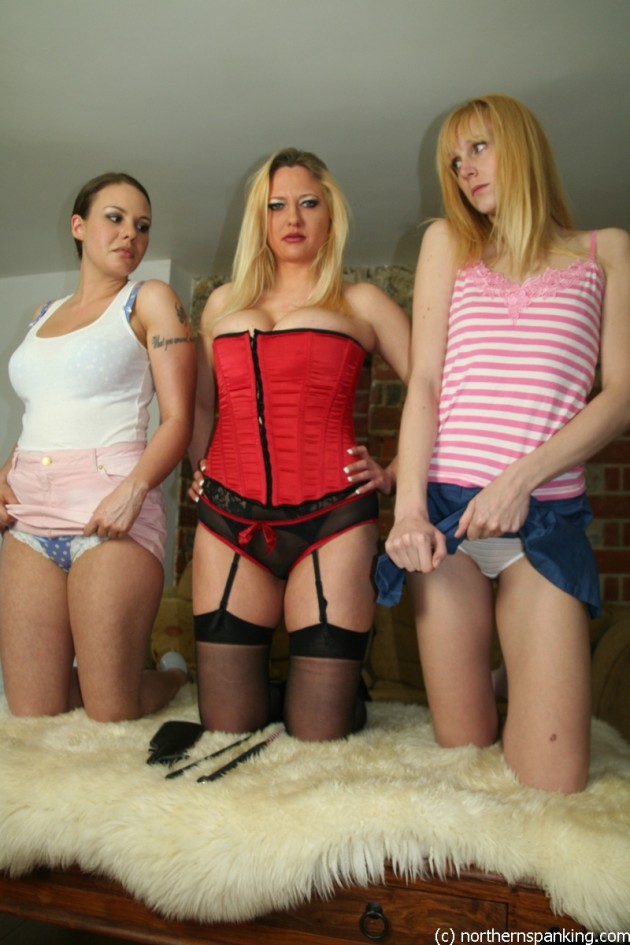 Amelia Jane and Aleesha find themselves spending another painful afternoon with Mistress Jadie, the credit card therapist. Sent by their husbands, the theory is that, by means of corporal punishment, some kind of aversion therapy is implanted whereby the recollection of pain and humiliation enables the girls to resist abusing their husbands generosity.
Funny how they keep coming back though! (You might remember Paul having the same issue recently with Leia at my site!)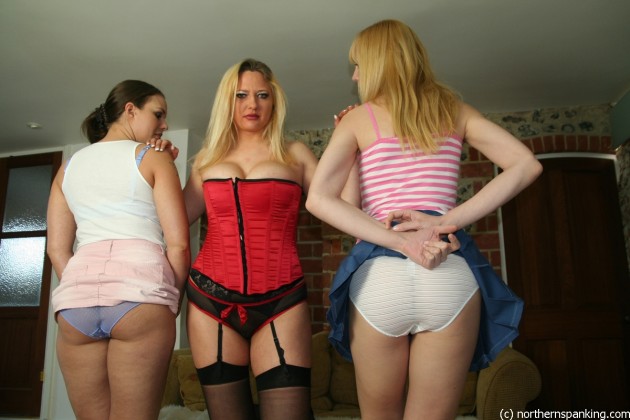 See MORE of what happens to these girls HERE
***********************************
A special gallery feature from AAA Spanking – just click on any image below and you will see some of the most recent reminders of why those pesky pirates want to rip apart my poor site. Of course if you want to see MORE of this thing then I can only do it by those willing to support our cause so I can bring in more girls as I genuinely just about break even and actually if I worked out the time I spent on the site and had to even pay myself the minimum wage… oh dear, it would be failing Lord Sugar's stern test and I'd be fired for a poor business model… but as with many websites like ours, we are a labour of love, not some huge faceless corporation making a ton of dough for the hell of it!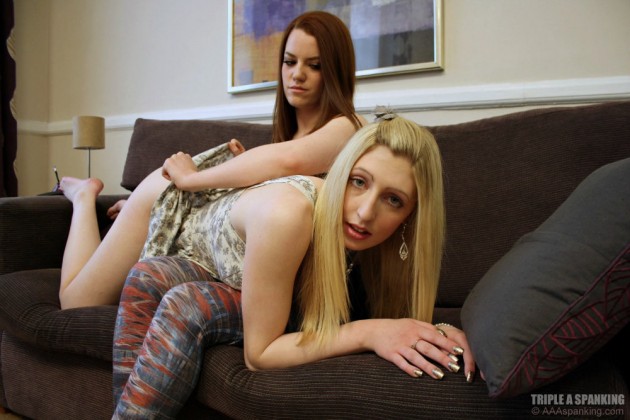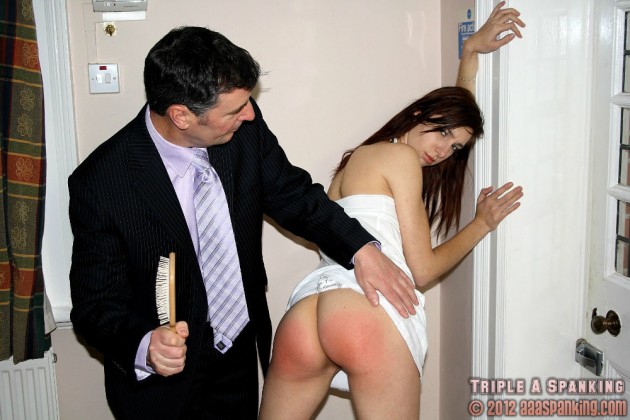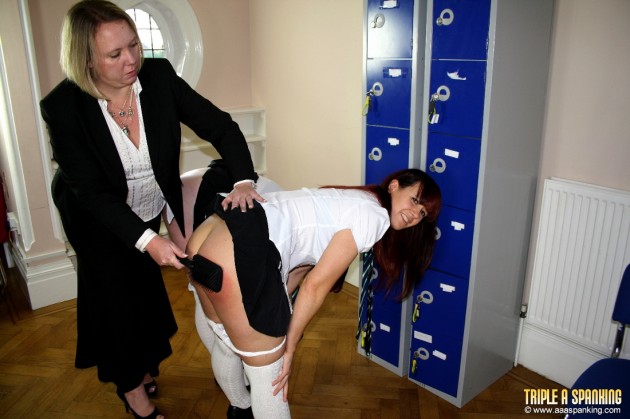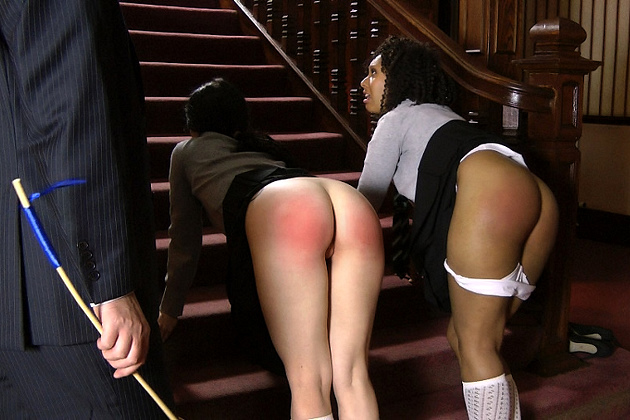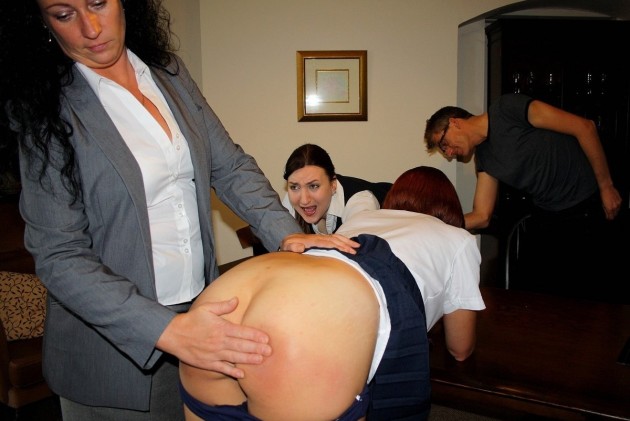 Mishka is currently in the wheelbarrow position at AAA Spanking as you may have already seen (below)
*********************************************
There is a really interesting review of a Lupus Spanking film currently out and it starred Mishka in her native Prague as a wide eyed 18 year old… but don't let that fool you, she may have been new to the online scene but she was certainly not shy (nor has been since!)
Check out the review HERE (it's well worth a read) and there are lots of pretty pics and clips to keep you occupied if you find my prose rather tedious 🙂
You can see how Mishka ended up with such a sore bottom!