I have been rather busy doing a lot of gazing and watching a whole load of stuff on my various LCD screens recently, not just the unfolding Olympics… but a massive catch up of spanking and fetish movies that I have wanted to endorse or share with you here… so as I see Team GB take yet another Gold medal (to much sighs of relief that our athletes are finally starting to get the recognition their hard work deserves in front of the home crowds) here are a whole bunch of deserving brats and madams that I am sure you will just LOVE to see punished…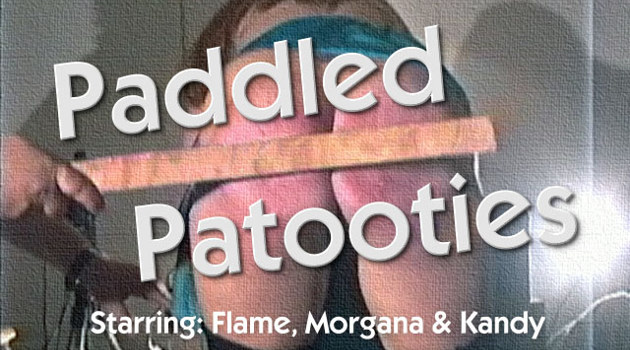 & from the above image, today's 1st update is "Paddled Patooties" from the ever excellent Bun Beating Fun as Greg gives us a very watchable paddling compilation of 3 very deserving brats (2 models and a stripper) getting what he feels they need as the infamous cry of "Baaaad Girl!" can be heard in a seedy NJ motel yet again! Check out the 3 girls featured in this film and there is also a killer intro clip you can see at the bottom of this section…
The first model is a snooty airhead, with a penchant for wild hair colouring and some fetish tatts and piercings these kids think is "all the rage" – unfortunately for Morgana… our hero has seen this crazy shit before and knows EXACTLY what to do!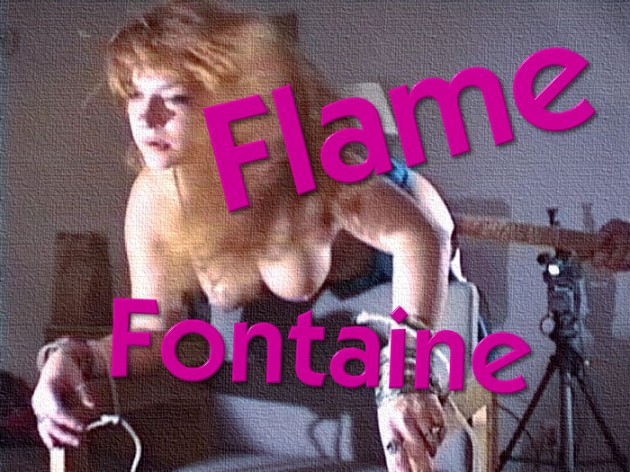 The second brat is called Flame Fontaine, she's a stripper that easily separates drunks from their money and has no morals and a fascinating set of jiggly hooters as well as a fantastic butt that takes the yardstick! (I of course LOVE the fact she's a red head too!)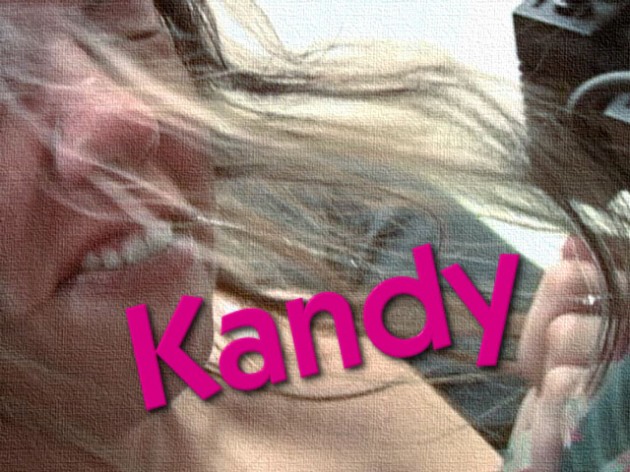 & finally we have Kandy… she admits that she is a homewrecker, so ladies, for those who have seen their useless fellas leave for some no good "floozy", I am sure you will enjoy seeing this little tramp scream as her ass gets an almighty paddling as she kicks out naked and humiliated across Greg's lap!
Don't take my word for it, check out the preview clip below:
 See the FULL Film of these girls HERE
***************************************************
 I am also spoiling members of my own site as this week there is a stunning brand new introduction of Aleesha Fox, getting found out by Miss Page (aka Crazy Carpetbeater Lady) and you will find a full 70 image set inside in higher resolution than the few sample images I have here for you! I have to say, Aleesha and Zoe together look the part, don't they? Oh, and it's OUTDOORS! Yes, I got some fresh air filming this time 🙂
There is a great bonus this week as the latest film coming out tomorrow, is a unique wake up caning film of Danielle Hunt! This was filmed nearly a year ago and of course Dani has been rather busy this year getting her ass whacked just about everywhere… but I'm glad I kep this film until now as it STILL looks totally unique. It's a short sharp shocker as I loved the dishevelled look of Dani being woken up and dragged out of her bed, in that night shirt (she wore absolutely nothing on underneath which was incredibly sexy, I can tell you!) – it's a great authentic looking film and it will be out IN FULL (both Wmv and MP4 for members to download) along with some bonus Hi Res images and the 70-80 or so video images that accompany this update! A bumper week indeed at AAA Spanking !!!
Click image below for a special free image gallery…
I also have some early preview images from the film itself, so I hope you enjoy these before the masses and members get to download them alongside the film (in  full size).
* Get this offer while you can as I will definitely remove it well before the end of this month without notice!
***********************************************************
A quick look at our European friends and what they are getting up to… and it's impressive, as always at Spanking Server – I love this micro niche they have forged, pussy punishments, whether it's an open leg strapping or full on caning of a girl's most intimate private parts, I find this a real turn on to watch as I know that it is rather uncomfortable for the ladies… and also a great act of submission on their part for this to happen – a double whammy! See what I mean with these choice images below of one particularly striking young lady shown recently:
If you want to see MORE of this film – You can view it HERE
********************************************************
At NorthernSpanking.com Caroline Grey has just finished her third year at University in Applied Mathematics, however, she is falling behind in her majoring class and her lecturer "offers a helping hand" in improvement… hmmm, I wonder what that could be? Oh, of course, a bloody good spanking!!!
This is a great Caroline Grey movie, one of umpteen you can watch as a member at Northern Spanking
********************************************
Finally, I see that Miss Rutherford has been across to Holland again and there are already a few of her new films uploaded for members at Mike's excellent Spanked-in-Uniform.com site – Amelia Jane gets her 1st secretarial spanking role at the Whippingsham College and then reprises a co starring role back at the Rockford School of Dance!
AJR's secretarial punishment film:  Bad Spelling
Student Amelia Jane Rutherford had just returned from her internship at a local company and her report was not good at all. She had been late for work a few times but the worst thing was that in a letter she wrote for a client, there were 14 spelling mistakes. Time for a special spelling spanking. All the mistakes in the letter were highlighted and she was taken over the knee and she had to read the letter out loud and for every spelling mistake, she got 6 hard spanks. The teacher finished off with 84 hard spanks on her bare bottom (6×14) and Amelia was sent into the corner for a full hour.
In the 2nd film out now (at the Rockford Dance section) she co stars with Dutch girl Loni in "Rollerskates"
 Amelia and Loni were supposed to be at Cheerleading practise but instead they were fooling around with a pair of rollerskates. The coach caught them, told them to lean against a post, and he gave them a paddling on their knicker clad bottoms. Then he took them to his office, made them kneel on two chairs, and paddled them soundly before sending them to Cheerleading practice minus their knickers.
 Don't forget you can see a whole load of films with Amelia Jane Rutherford in uniform at this site…

****************************************************
That's all for now… I'll be back with more as always. Chief.