Well, since our wet summer just turned into an even damper Autumn (or Fall as you Americans say) we have had 90 serious flood warnings all over our tiny island in the last 24 hours which appears to be in danger of sinking at this rate! I am so fed up with this damp squid of a year, I can't wait to get away somewhere… ANYWHERE dry and warm for a few days (must book somewhere quickly). So, as topical as the "Flood" of spanking updates is today, I feel sorry for those put through the misery of flooding to their property… the upset and hell of replacing everything and anything cherished.
London, yesterday.
OK, enough of this wet despressive nonsense… let's check out some British spanking updates starting with my own site which features the beautiful Joelle getting her first spanking, our first spanking film ever made in America… and I seem to have upset Mr Brushstrokes of The Spanking Spot for not telling him I was filming in NYC! If I was, I think I might have told him to come along (NYC was a stop gap to fill in our last day of America before flying back from nearby Newark) – I was actually filming out in the Philly suburbs where Joelle will attest that without GPS I got horribly lost there and back! Thank God she was pretty patient… this of course didn't stop me from tanning her lush behind a gorgeous shade of crimson in the "Introducing Joelle" film now out (see the free gallery of this below):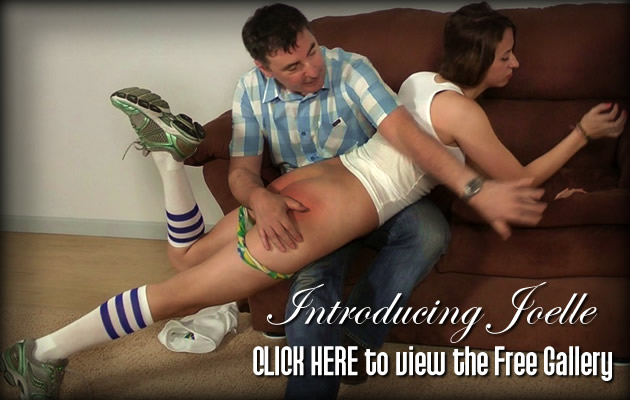 CLICK HERE TO SEE THE FREE MOVIE CLIP
*****************************************************
Whilst I have a really cool F/F new movie coming out next week (members can already see a free preview pic of who it is, so I won't say for now – as I am a tease) it's a really good movie and likewise, at English Spankers this week, their new full movie stars the awesome Sally getting a really hard red bottom thrashing off one lady you would NOT want to cross when she is upset… Sarah Bright! Check out the free image gallery below and see for yourselves, I love this!!!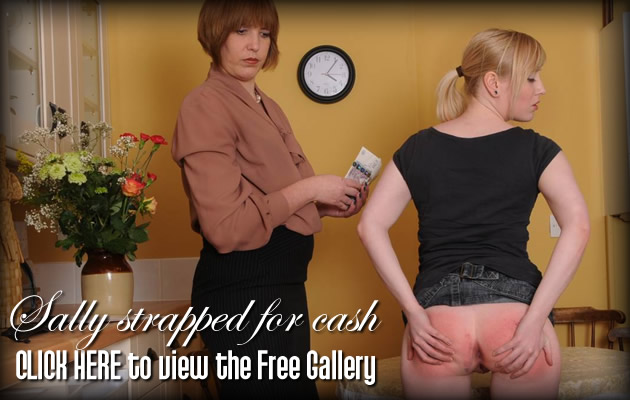 SEE THE FREE SPANKING PREVIEW CLIP HERE
**********************************************************
British nurses can be amongst the most caring, of course, they are also a lust object we folk over here love to see punished in our fantasies so it comes as no surprise to find plenty of nurse discipline and medical submission films as you will see from Sound Punishment (below)
See the latest HD Spanking Movie Previews HERE
*********************************************************
Finally,  some nice images from Northern Spanking in one of their latest films (out in full) from their recent visit to Vegas, they got to film with Jenni Mack (who I really have a thing for) so am completely jealous that Paul and Lucy got to film with her, but then again, I can console myself with my 4 girl American shoot, eh? *heh heh*
Just check out these great images that do the film every justice (images are reduced in size from the members area)
The Travelling Disciplinarian & the Naughty Nurse
Jenni has called The Travelling Disciplinarian Agency because she lacks focus and wants to be better at her job. The Agency sends Miss Hunter out, and Miss Mack turns out to be a rather naughty woman indeed…
SEE MORE OF THIS SEXY HARD HITTING SPANKING FILM HERE
****************************************
OK, that's all for now, back soon with some American updates which I shall be looking at next (and from what I've seen so far… we're all in for a treat as usual!). Cheers! Chief. xx
*****************************
*****************************
The latest film with Joelle Barros will shortly be available as a one off download too!
See banner below for the latest films 🙂