I often moan about our crappy British weather, but one thing we don't get over here is hurricanes and tornadoes (though we often get the same strong winds and of course  the rain that are associated with these storms) however, I have to feel for everyone I know on the Eastern seaboard and hope those told to evacuate have done so as these storms are never fun… this is truly an awesome weather system a generation won't forget as Hurricane Sandy is now 1000 miles wide and due to make landfall any second!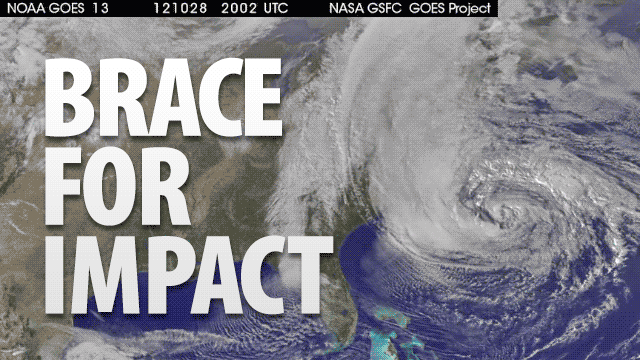 It's often a thing I say to naughty errant young ladies too… "Brace yourself!" and remembered a great film I made with Kami Robertson called "Breaking Glass"… for some reason  I was thinking about this yesterday on my way to work… and I got pissed off with the usual micro climate of grey and mist and gloom that I drive through from now until April next year (well, even this shitty summer, this year…ahem) and you'll understand looking at this bleak image of my drive why I got to thinking about better and more interesting times!
A far more pleasant diversion was Kami's amazing butt wiggling and twitching when I gave her a good solid spanking and leather belting when she was dressed as a maid and broke a priceless family glass when she was cleaning… tsk, what was I to do??? I had just realised that this film had not been ever made available as a one off download so now it is at the clips store and there is the even cheaper option of just viewing the action scenes in 2 short clips, so if you prefer the OTK spanking or leather belt scene… you choose! Nice, eh?
Below are a few reminder images and a link where it can be found…
Kami can be seen punished in the various clips (& there's some free previews) HERE
**************************************************
Or see this film as one of many that Kami has made at AAAspanking.com