It is rapidly turning colder and greyer here in the UK, the leaves are really starting to fall off the trees and winter is fast approaching! I'm not a big fan of early dark evenings, the dark mornings, it is so depressing to get up at 7, come home by 6 or 7 and have to drive in complete darkness both ways… ugh! The general gloom and grey that persists with our rubbish winter weather is monotonous and it wears me down. Make no mistake, the last few years has seen our country get wetter and wetter, especially the summers and autumns… add to that the apparently colder winters to look forward to, it appears all we ever have to look forward to is Spring which promises so much then summer kicks in… All this "hoo-haa" about Global warming seems a world away, even though I know our climate IS changing. But enough of my depression over the rubbish that is outside beyond my control… let me fill you in on some essential site updates you can see today. These, I hope,  should cheer you all up, like they did for me.
Some essential viewing courtesy of Northern Spanking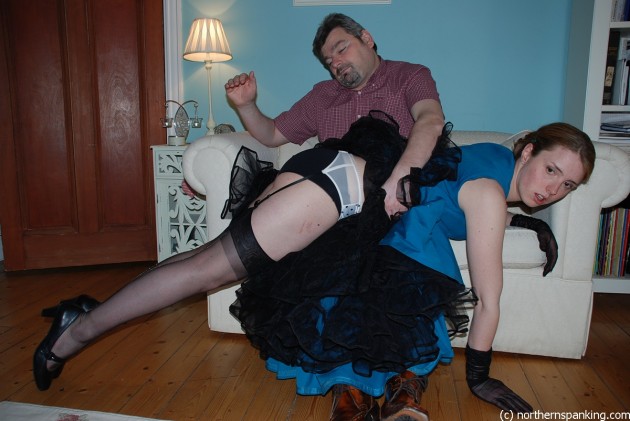 "A Vintage Affair" – this film has the over-riding influence of Lucy Maclean's love of 50's style dresses which look so fantastic as modelled by Caroline Grey… check out what she and Stephen Lewis get up to after a night out on the tiles!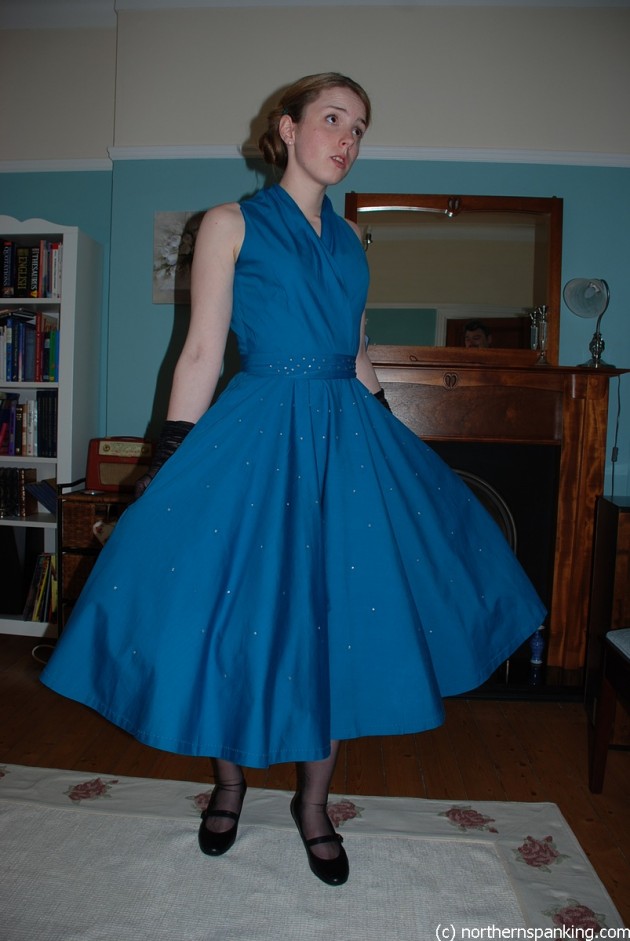 See more of Caroline's vintage style spanking HERE
There is also a great new film out now with Zoe Montana teaching the very lovely Molly Malone a lesson, I love that school uniform, another vintage classic! Hope you like the teaser images and of course, Molly's bare bottom WILL be dealt with! as members can now see!
Check out Molly's punishment at the hands of Zoe Montana HERE
*********************************************
2 fantastic recent updates at FirmHandSpanking caught my eye, and I know they will capture yours too, the first features leggy blonde, Adrienne Black… she gets the final caning humiliation in her excellent series "Catwalk Attitude" with the ever dutiful and zealous Eric Strickman… and I hope some of these images below you have not seen before, she's GORGEOUS!
Check out all of Adrienne's latest films right here!
& one of the latest updates from new girl Jennifer Torrance is now out to download in full and this continuing series from Mr Firm Hand himself (Richard Anderson) as Jennifer is punished in front of her sorority housemate, Tanya Carter. Jennifer's perfect bubble-butt takes a tough licking when she's accused of playing music too loudly in the sorority house. See Richard enjoy giving 8 with his belt on her panties and 21 bare, before switching to a tawse for another bare 12 in the continuing "College Girl Discipline" series.
See Jennifer's gorgeous bubble butt thrashed in a free preview HERE
**************************************
Sorry, I was going to post a more in depth review but "Er Indoors" has returned from visiting the grandkids on her very short vacation and I once again have a nightmare connection issue meaning I couldn't update the blog or my sites earlier today before she got back… this frustration is beginning to get to me! So apologies if I leave you short, I will get back to some more regular updates and news of what is out and new at my own site tomorrow! 'Til then… be good. Chief.
See what is coming out later this week at AAA Spanking! 🙂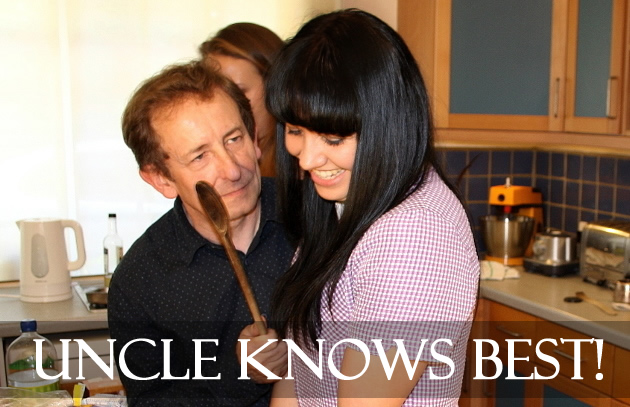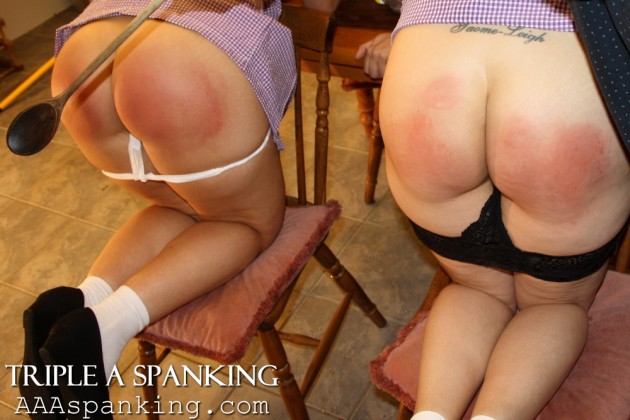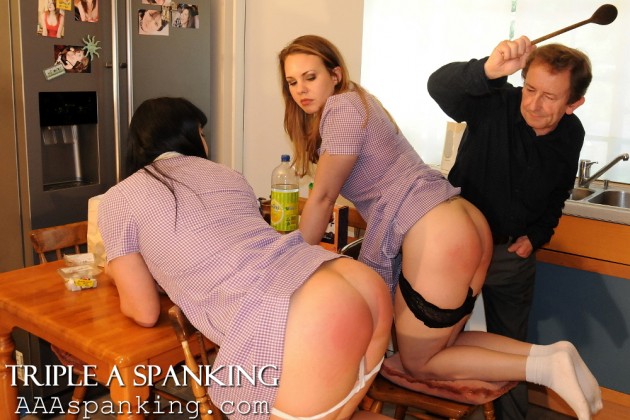 I promise you won't want to miss Uncle Dave's debut at AAAspanking.com later this week!
& of course those naughty nieces are Jenna & Aleesha… tsk tsk!