A quick post today before I write something more specific later, but these galleries I found should interest you all, if you haven't seen them…. they're from some of the very latest films coming out at the following sites! Click any image you like to reveal the free special gallery. Enjoy!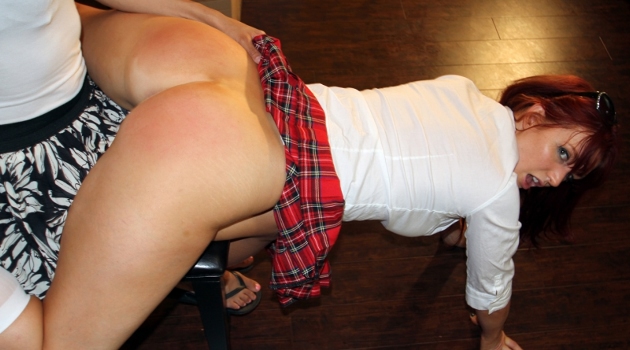 Who could resist Veronica Ricci in the wheelbarrow spanking position?
Riley & Amaya spanking Karina & Kat
Riley mocked and spanked by Amaya
All the above images & latest updates can be viewed courtesy of Spanking Sorority Girls
*************************
Nubian Goddess Rihanna getting a spankings off her mother!
More OTK spankings for Rihanna!
All the above galleries of new girl Rihanna taken from Spanked Sweeties
The above 2 sites are part of the Clare Fonda Pass (giving you access to 5 sites for a fraction of the cost!)
Oh… & one more, a nice revenge spanking and a rare chance to see Lana Miller getting what she dishes out!
Rihanna gets revenge on mother, Lana!
*********************************************
Short n sweet, but I will be back later so don't go too far, I have some really cool updates planned for you all and upcoming news of what's coming out at my sites including Uncle Dodgy's debut and a talkative schoolgirl ball-gagged and strapped HARD! These movies will also be available super early at my clips store so for those that can't wait, they will be up well in advance of the main site – Coming Soon!
Have a good weekend y'all! Chief.