Guess what, my connection has been playing up BIG TIME again, I'm getting really fed up, but this time it's a broken router between my connection at my laptop and somewhere on the way to my dedicated server hosting the site and this blog etc. I've contacted them, I've pinged the site to see what hops are not working (looks like it's my own service provider, BT on the way out of the UK to the American server) and the time outs etc which plagued my attempts to upload the 1st part of the new movie yesterday (it took about 6 attempts and around 7 hours to finally upload that data much to my frustration). So anyone in the UK or using BT have slower connection issues to the site? Let me know as I'm really peeved about it as it's beyond my control and I just have to wait for whatever router or connection is fixed. My hosting company assures me it's not a server problem their end so those of you in The States are probably wondering what the hell I'm babbling about as the connection there is fine! & so to my latest movie (out finally) with Joelle Barros and debuts for Nyssa Nevers and Ashley Graham, the 3 of them in gym kit and bratting to me were irresistable to spank… and boy did they get it (heh heh!)
The image below gives you an idea of what is going on, don't you think? these are also full size images too if you click on them, they are bonus images that members get to see alongside the film images and the 1st long play part of this 3 girl spankfest!
Some promotional images below best explain what and how the girls ended up with such sore bottoms!
The Official site blurb is shown below:
This is the 1st of our multi girl films recently taken in the USA and there are stunning tearful debuts for Nyssa Nevers & Ashley Graham alongside Joelle Barros! The girls have been annoying other customers of the high class and much sought after Gym Club where new memberships are difficult to get approved and they are brought into a back office to meet the Gym Club owner, John Osborne. He issues these brats an ultimatum when he senses a chance to show them some old fashioned British discipline values. They accept a humiliating punishment in front of each other or he would have no hesitation expelling them all! The girls love this place & realize how difficult it is to find somewhere else half as good so they reluctantly accept their fate to learn to behave like proper ladies!
Here are some behind the scenes info on this film: This was filmed early on in that particular shoot, it was Joelle's 3rd film and both Nyssa and Ashley's 2nd of the day (as they had arrived a little late caught in traffic from DC to Philly) However, as you'll see from the images, both Nyssa and Ashley's bottoms were reddening up quite quickly and Joelle had a tight pair of buns that refused to glow as red (to start with!) Nyssa was also the loudest to react to her punishment and started bawling and blubbing, which I have to admit I found quite a turn on… she was fine as she later confessed she was a bit of a crybaby (in the nicest way, of course). All the girls bottoms were showing those telltale speckling signs that bottoms were under severe duress, the film syill ends up being nearly 18 minutes long and has 3 distinct sections where each one gets the same treatment as the others watch! I hope the image do this film justice as there are many more multi girl films and some great scenes to come from this particular filmshoot over the coming months I hope you'll all be really pleased about! (& I haven't even gotten around to introducing the adorable Carissa Montgomery yet either… oh boy!)
For those of you who can't wait and want to see some of the films from this shoot NOW rather than wait longer you can view the Clips store and download the full film or clips of your favourite spanking model from this film (each girl has many charms) … Nyssa is just gorgeous and THAT ASS and her tears! … Joelle takes a good hard punishment and THOSE LEGS that go on and on lead straight up to one of the trimmest butts known to mankind! … then there's Ashley Graham with her smouldering looks and unbelievable figure, THOSE BREASTS! Oh my… and DAT ASS! jiggling under duress…. It's a tough decision to take, of course you can wimp out and view the full film… your choice is below!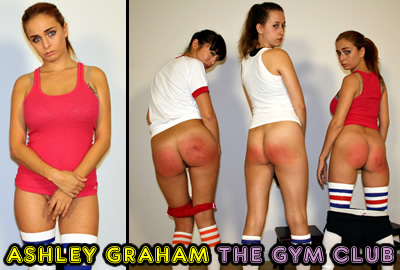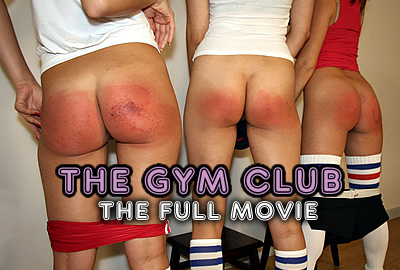 You can also see the amazing intro of Nyssa Nevers getting a OTK spanking in some very sexy lingerie!
This hasn't been shown anywhere other than the Clips Store at the moment! Very HAWT!
& of course the fantastic spanking intro of Joelle can also be viewed here too!
MORE MOVIES COMING SOON TO AAA CLIPS STORE HERE

******************************************************
In contrast to that, I did a small film shoot on Monday which was very productive and I actually got some interesting films from Danielle Hunt who I worked with again, but this time it was to make harder and more explicit films that I'm sure many of you will really like as well as blurring the boundary lines of what "Uncle" can and can not do and how to treat a never ending yapping schoolgirl by ball gagging her into silence then thrashing the hell out of her! This was one of my faves of the day and I am editing this film before all others as I'd like that to be shown to you all first! You'll see the images referring to what I am on about below, we also did some great PJ films, including a dropseat spanking with Dani's big dark bum protruding from the white cloth accentuating her ass even more…. some naughty toy play and a rather severe caning and carpet beating that followed with more raunchy storylines and a hilarious but rather severe film where farm help, Dani, is late to go milk my cows! Images below are unedited and far smaller than the originals but you will see what is coming soon to the site 🙂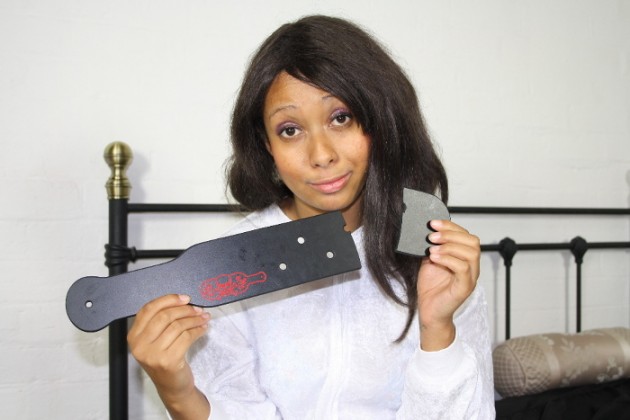 Oh… & Dani's bottom broke my favourite composite paddle 🙁
That ballgag sure did keep Dani nicely muffled and subdued!
The dreaded hairbrush, the one implement Danielle HATED!
and below some more films of Danielle in various naughty and painful poses!
There's plenty more but for now I think you get the idea of what went on, right?
Check out all this coming soon to AAA Spanking
**********************************************
Back tomorrow with my updates of the week at other selected sites. Good night. Chief.