I won't drone on about the crappy British weather, as it is…well… just CRAP at the moment. I'm fed up. I'm totally FED UP with the continual wet, rainy windy shit we're suffering at the moment. All the fields where I live are totally sodden, and with continued severe rainfall, the rain forms torrents on hillside roads as the water has only one place to flow turning roads into rivers causing flash flooding everywhere. I hate it! So as you feel sorry for me in my damp surroundings, let's just get on with some cracking spanking updates this week to forget all this, shall we?
Talking of sodden, I couldn't but help notice new girl Sally at Northernspanking.com got into a spot of bother with her dad's new fiance (and her old school "prefect" who was cruel to her in the past, played by Nimue Allen) and whilst poor Sally waits for her slippering punishment as the girls get re-acquainted… a little "accident" happens inside Sally's knickers… a perfect start to my mini rant on "sodden" things! Instead of bringing you some images which accompany the movie, I have got you actual screen grabs instead so you can see precisely what is going on… miss this movie at your peril if you like this sort of thing! Images below are from the film "My Prefect Stepmum"
Check out MORE of this very naughty film HERE
******************************************
Here's something a little different, not sure if it's a first in Japan… but at Hand-Spanking.com, beautiful American student, Tiffany, is studying Japanese and has to speak it all times in her House Mother's place where she is sponsored…. however, blonde Tiffany is bored and talks to her friend in ENGLISH outside on her phone before getting caught… what follows is a humiliating spanking over her House Mother's knee with her panties removed so she receives a bare bottom spanking whilst being told NOT to speak English and apologize in Japanese (which she does…. eventually!) An interesting diversion… I liked this a lot!
Tiffany did also star in another movie around Halloween time… which you can view at the site (below)
CLICK HERE TO VIEW FREE MOVIE PREVIEWS of Tiffany's spankings
**********************************************
Again, this is something I haven't featured in a while and it's a great punishment film with lots of dancing girls at a strict school… when these ballet dancers let off some steam and party, they are found out and punished to tears with the cane… resulting in some very nasty welts to their smooth bottoms! Images courtesy of Lupus Spanking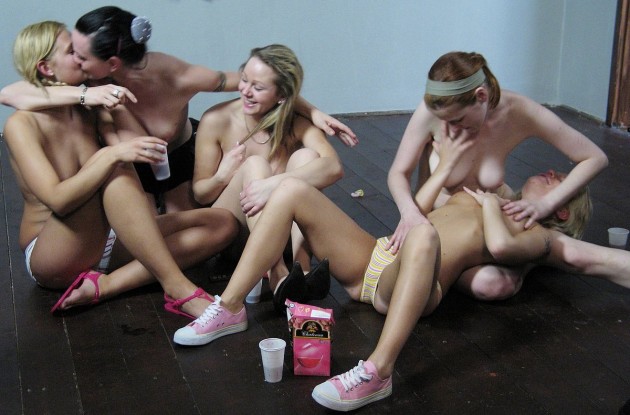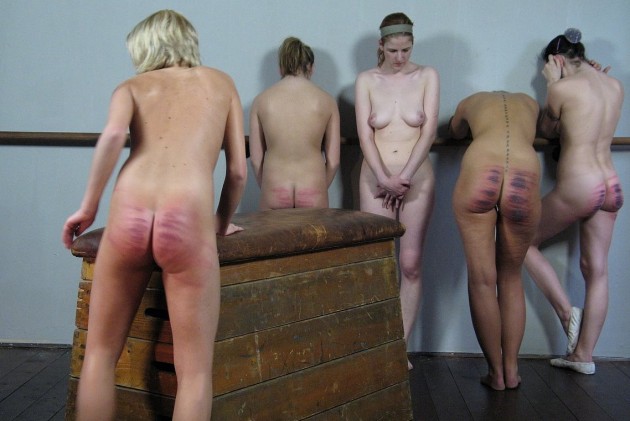 Click here for a special free 3 minute trailer of this long play spanking and caning movie
***************************************************
Finally, a great new movie and photo update came out late last week which I have just got around to showing you all… starring the long legged Elli Harrison, I had half thought to include her as my Top New Spanking Model in The Spanking Spot Annual Awards but instead gave it to a girl I had starred with (and only I, I might add) – If you want to nominate me, that's fine, or find out who I nominated …then I'll let you know in due course – LINK HERE to nominate before the actual voting begins! There is also the British version run by Sarah at her blog SpankingEngland – LINK HERE – although sarah's version is actual voting, so if you could kindly vote for my blog and site and stuff… I'd be ever so grateful 😉
Oh, I digressed… heeeeeere's Elli!
Elli Harrison is a naval cadet with a bright future in Military Discipline. She's even enrolled in retired commander Frank Reed's programme of corporal punishment and counseling. But when she admits cheating on her boyfriend, she's shocked to be bent over for 25 with a strap!
See the full movie of Elli, her long legs and a severe strapping she won't forget – RIGHT HERE!