It's late, I'm probably gonna be told off any second to get to bed… and I'm in a foul mood anyway, I have to get up in less than 6 hours and it's freezing cold outside, a great car drive to work awaits! *sigh* I also never get why my blog is shunned or hated by some, I get hate mail, I really do, apart from the piracy comments, maybe I will publish some… fuck them, fuck those that never link or shun me because they are snobs or whatever…  (what makes me laugh is a guy that always gets linked won't when I'm involved, so I'll do it as I called Dave at Cherry Red Report, a genuinely good blog and asked if he wanted to do a caption competition as I found a great image I'm sure you'll all love, he agreed when he saw the image… so go check out Dave's Caption Competition HERE and the winner WILL win a month's free membership courtesy of this pissed up bitter old fart that everyone hates! So what are you still doing here? Go try and win a month's FREE membership!
OK, it's late and I've been drinking, so if you're back or can't be bothered… here's a ludicrously sexy spanking gallery or 2 for you to check out… and please do go check these out… oh, I also have a treat for my members with a 90 image preview gallery of Amelia Jane Rutherford and Molly Malone… when I've sobered up and less pissed off, I'll probably publish some images…. but as members get priority, I hope they enjoy this first… it turned out to be a great movie which should be out in the new Year sometime! (I'm not even printing a preview image!) – & I'm rambling, aren't I???
Click images below to access to some HOT spanking action!
Courtesy of Spanked callgirls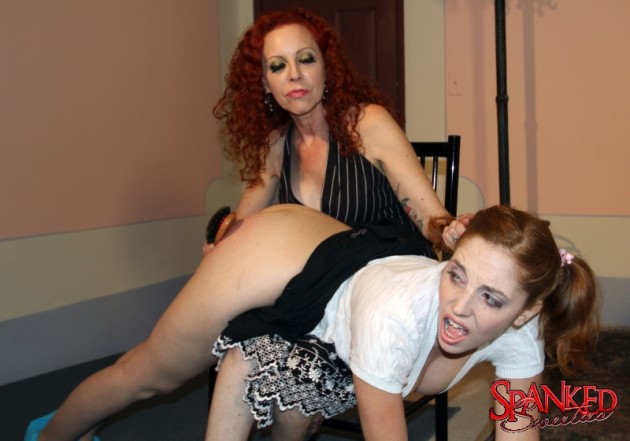 Courtesy of Spanked sweeties
Courtesy of My Spanking Room Mate
Courtesy of Girl Spanks Girl
Courtesy of Spanking Sorority Girls
******************************************
As you all know by now… all the above sites in the Clare Fonda Site network can be viewed with one pass for far less!
– that option is HERE –
***************************
Goodnight! & Good luck to those that enter. Dave will let the winners know around Xmas time