There's a new site niche on the market and it's something I have been planning for a while, the films I've done each time are getting better and better as I learn what is needed with each filmshoot we do! It's a very steep learning curve, but to start with I'm adding some "Close Up" films (not seen anywhere and staying on this site) and also the now infamous "wheelbarrow style" spanking movies I now get all our girls to do… but the main emphasis is on real POV style movies (point of view) which I have been slowly perfecting and I have just about got there with what I need and although it seems rather alien to the poor girls that I have recently been inflicting this on… the results are pretty good once I explain how it works if I say so myself! (I actually felt sorry for Alex as doing this with a heavy head from a night's foolish drinking was not wise!) "Sorry Alex!" (if you're reading this.)
Most recently as well as Alex… Sophie and Amber from my last shoot were my latest victims (sorry) volunteers as we got through some interesting far more interactive films… you'll start to see these become updated on the new Clips Store at POVspanking.com quite soon to start with, I am not sure whether to keep it as a one off download site, I probably will to start with as it is just a small site (it has to start somewhere) and with the recent new changes coming in with bastard MasterCard charging adult companies an additional $500 just for the privilege of accepting their shitty piece of plastic credit… I will see how it goes before I use a processor or billing agent for membership so that may well be far down the line as that would be an additional cost to start up with. It doesn't sound much, but it is per billing processor and per site if you've got completely different accounts set up and this could start to mount up, so you see what I mean… it's basically a moneymaker for MC – because they can rip us off – it's that simple and it's a fucking joke as I haven't had one chargeback this year and just 3 in total for 2012 which for an adult site doing what we do is pretty impressive as I try to detect fraudulent transactions ahead of the game and am quite vigilante, as I know do many of my counterparts in the biz… but hey ho…. MasterCard have discovered a way to rake in unnecessary Millions, so be it! I'll ramble more at length about that when it takes effect in just over a month's time. Needless to say AAA will continue to accept the cards as normal and bend over and take the fees…
However, it you fancy watching the odd download and seeing this interesting niche, imagining YOU are the person spanking the poor victim/unfortunate lady… or getting up close n' personal with some roving cam angles… including all new wheelbarrow spanking movies not seen before, then check out the new site for yourself. there's only a few movies uploaded there presently but I aim to get plenty more up in a very short space of time that I have edited quite soon, so be sure to bookmark the site. This is an ongoing project and I aim to get in models I wouldn't necessarily employ so this could be an interesting year ahead with this little project! (that's all I can say right now… but you'll be pleasantly surprised int he long term… as I am!)
Click image below to check out the movies, some are already at AAA or my present clips site (the Mishka "Fantasy Wheelbarrow Spanking" series, but these are all in WMV formats which I know many people  like to use).
Below are some images that are from exclusive movies as well as some promotional images which I will give to members as a bonus… but ultimately, the movies I am making for this genre are going to be for the new site only! Wish me luck! It's an exciting project that I am eager to excel in! The latest films we have made are proof (to me) that we are getting there! 🙂
All images below are of films to come soon at this site so it gives you an idea of what we are aiming for.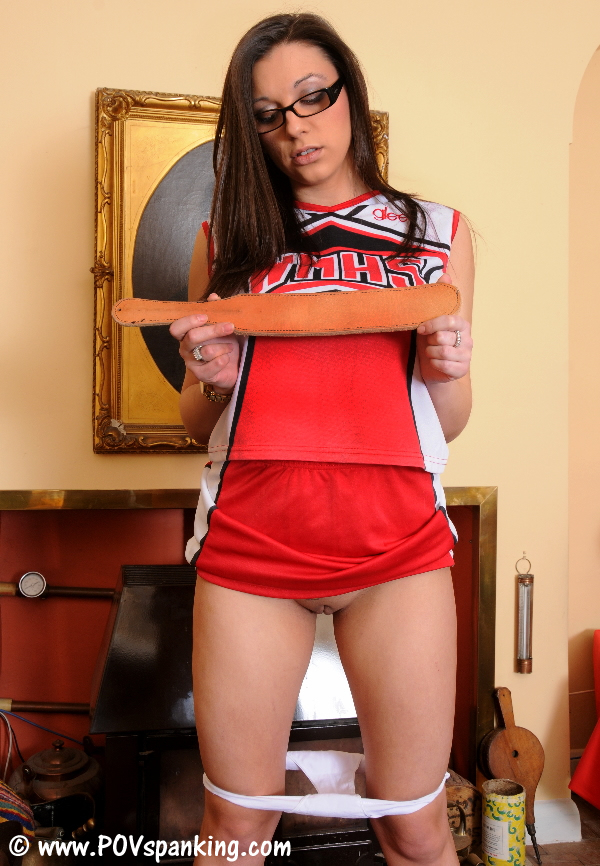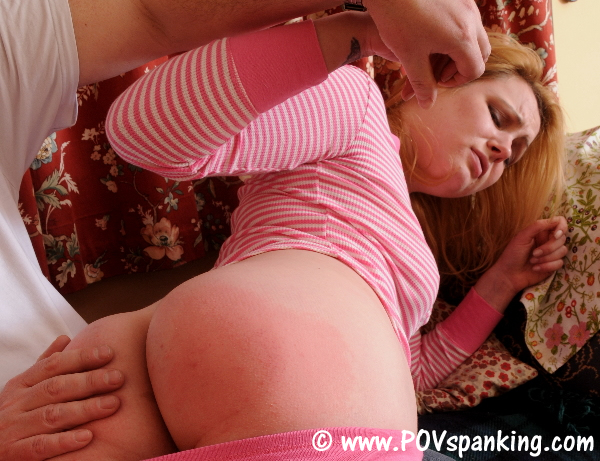 So there you have it… check it out and let me know what you think… when I have more time I'll post up a clip or 2 and you can see what I mean as the films shown above are not just any sort of close up films… the girls talk directly to YOU… and in general you never get to see the spanker… I actually did a POV style hand held cam with Alex on a couple of films too! (not shown here) and perfected this more so in following shoots… which is kind of what POV is really all about!
Anyway… I'm waffling, I'll let you know when these films & others get uploaded from now on alongside usual updates.