As we celebrate the longest day here in the northern hemisphere… it seems so long ago that I was writing about the shortest darkest most miserable day in December last year where I'd get up to work in pitch black and return hoem in the cold damp depressing gloom… a thoroughly awful set of events. So it is rather pleasant to think that here in the UK today, the sun rose at around 4.50am and will set tonight just around 9.30pm or thereabouts, depending on whether one is living in the far south west which is further south or in Scotland which is far more northern and the sun will then set a little later!
Stonehenge – The famous 5000 years old World Heritage Stone Circle Site in Wiltshire, England – erected for solstice rituals.
Until recently, the stone cicles were always off limits to the public, especially on solstice ceremonies, with only druids and those in need of a darned good wash and a spanking attended! However, this year, over 20,000 revelers were allowed a unique chance to spend time overnight and watch the sunset and sunrise at Stonehenge. Judging from the images below, some of my members snuck off and joined in… if I'd have known that the circles were public access this time, I'd have gone with a "Triple A" banner as I reckon I only live about a 90 minutes drive away! *makes mental note to write this down in my diary!*
Praise be Chief, oh Sun God of Osborne for bringing us spanking enlightenment & delightful mumbo jumbo…
I don't like the cut of some of today's feral youth's jib…
Hmmm, just some of the wayward souls that the Chief knows are in need of a bare bottom spanking to bring them into line!
Despite the gloomy start, I was thinking this as I got up just before 6am this morning, the sun was very high in the sky by 6.30am when I was driving to work and had burnt off any residual mist where I lived, it has been a glorious summer's day here in the south west countryside and I have come inside after arriving home from work to write up this quick blog post! Happy Summer's Solstice, everyone!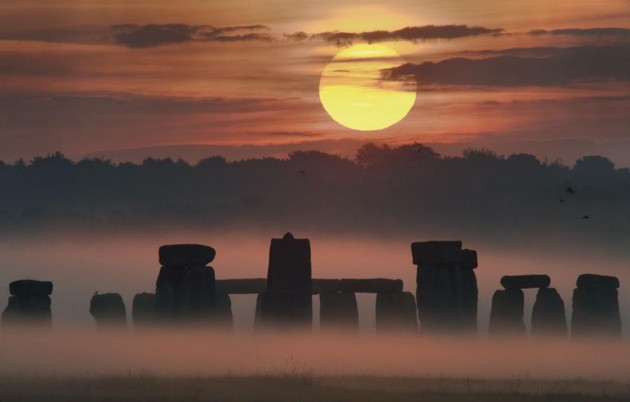 & now onto some spankings, red bottoms and very hot girls that make me inanely grin like a Cheshire Cat – I hope these images make you see sense and check out the sites in question as they are all worth every darned penny of their respective membership fees – which, like mine, depend on good people like yourselves (and all the others who continue to support our sites) so we can all keep on producing content for you all!
Joelle Barros & David Pierson at Punishedbrats.com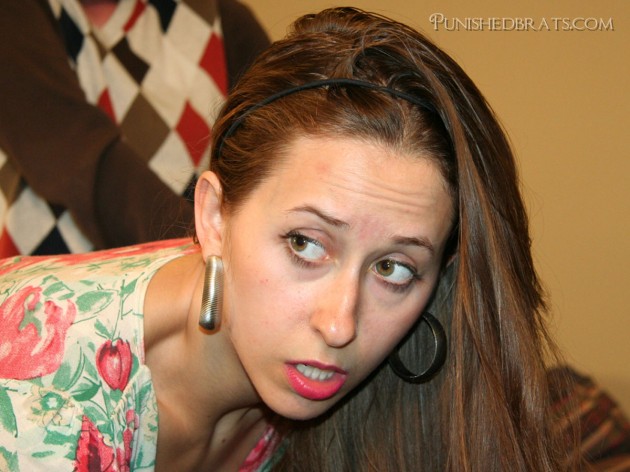 "The Clean Out" – Joelle takes an even more direct approach to changing David's poor health habits. She throws out his Cuban cigars, tosses his dry aged steaks, and pours nearly all of his liquor down the drain. Joelle's clean living campaign is costing her bottom dearly! 
Check out the free preview clips of this fantastic film now available in full only from Punishedbrats.com
**************************************************************
A couple of recent updates from 2 girls, one a stalwart and a long time favourite that I don't always post as she is always seen elsewhere, but I thought "to hell with that… she looks stunning and deserves some blog love from me too" – it's not her fault I'm late 'n' lazy getting posts out… and the other is brand new girl, Sasha Harding (her 3rd film is coming out later this week!) Who am I referring to? The 2 girls below at Firmhandspanking.com
Alison Miller – Dance Captain punishments
Flame-haired Dance Captain Alison Miller kneels on a sofa, hands on the floor, bared butt high in the air, for a stinging 175 swats with Frank Reed's punishment strap. She's been driving her dancers too hard and berating them: now her cheeks pay the price!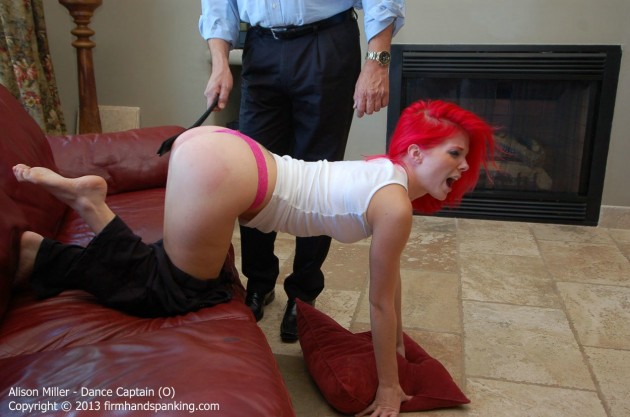 A FREE preview of Allison's punishment can be seen HERE
A $10,000 dollar credit card charge earns Sasha Harding a tough strapping
Rich Brat Sasha Harding knows how to spend her dad's money. After she charges $10,000 to his credit cards, she offers to have her bottom strapped. Patrick Bateman makes sure she counts the swats, but will there be tears of contrition by number 21?
Check out the rich brat's humiliating punishments FREE CLIP HERE – 3rd part coming out later this week!
**********************************************************
There's a couple of very recent updates from NorthernSpanking.com you should all be aware of, featuring some of my fave UK spanking stars… as you'll now see below!
Amelia's Wake up Whipping (with Stephen Lewis) is now showing…
Amelia Jane Rutherford as stunning as ever!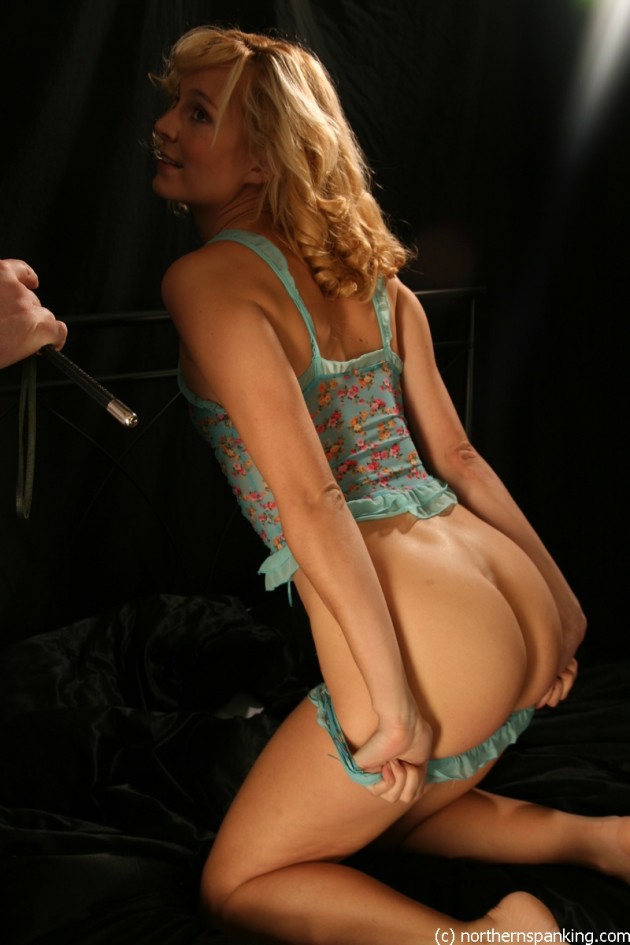 A studio set from some time ago where Amelia got to play in some pretty new underwear & Stephen got to play with her!
**************
It's amazing what one small mistake on a spreadsheet can do. You know that recession we now find ourselves in? Well, Aleesha Fox caused it and her boss has punished her for it. Do you feel better now? thsi is the very latest update out NOW and if you want to see much more than I'm teasing you with below with the lovely Aleesha (I "LOVE" working with her and will HAVE to again, lol) and the gorgeous buxom vixen, Jadie Reece…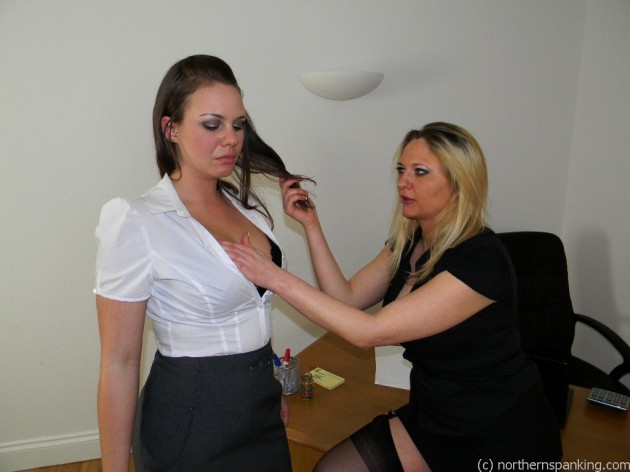 You can see this without restriction inside the members area of NorthernSpanking.com 🙂
****************************************************************
…and finally from this blog today… a fantastic look at the ongoing spanking soap opera from My Spanking Room Mate – part of the Fonda group of sites so you can view this as part of the ClareFondapass network (the best way to view 5 of their top sites!) – This is a HAWT new film with beautiful Asian American, Koko Kitten and blonde Missy Rhodes… don't worry, as you'll see from this selction of images complementing the film… both girls get to spank each other and it's a double bare bottom whammy – please do nbe careful… as this Solstice Spanking viewing could play havoc with your stout hessian undergarments that I hope you devout followers are always wearing (what do you mean, you go "Commando" – what the hell is that?)
scenes from "Missy's new room mate"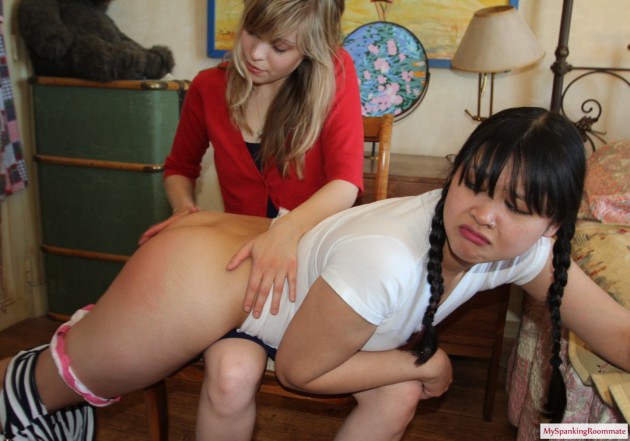 Missy has been going through roommates quickly, but still has standards. Koko Kitten is her new one, and she is super bratty. But since Missy is desperate, she accepts Koko, but must train her with a spanking. Will Koko tolerate this, or spank Missy right back?
Available at MySpankingRoomMate.com – or via the Top value 5 Site Pass
***********************************************************
OK, one more… I couldn't resist, it's still bright as hell outside and it cheers me up 🙂
Let's take a quick look at Spanked-in-Uniform.com and see what Mike has been up to with all his various "sch-pannnkings" of the naughty girls in their different uniforms. 2 Films for you to look at which are both quite recent… the first stars a new Dutch girl I love seeing, another girl who, I believe has done some porno stuff (tut tut, lol) and looks gorgeous with such a fine spankable ass… say "hello" again to Scarlett dressed up as the sexy maid in the 2nd part of this new section… seriously, she's stunning!
In part two, Scarlett goes across Mr. Johnson's knee for a sound spanking, for not cleaning the kitchen properly and watching Soaps on the TV.  After the spanking and while the two girls are nursing very sore bottoms, he calls the client and tells him of the punishments they both received. They both agree that the girls go back to him and clean the kitchen again with their bare bottoms on display and the client is allowed to spank them if it is needed! VIEW THIS FILM HERE
& from the Rockford School of Dance comes this double "sch-paaanking" update of Fae & Tiina!
Cheerleader Fae Corbin is over Coach's knee getting her bottom soundly spanked for being late for practice a few times. Tiina is listening to the spanking on the other side of the door wondering what it might feel like. After 12 with the paddle, Fae comes out and Tiina told her that she has never been spanked before. Fae manipulates the miss goody two shoes into accepting a spanking from her so she will know what it feels like. Fae doesn't hold back and spanks and paddles her rather hard… enjoying it a all just little too much!
You can see this latest film and all the other uniform niches at Spanked-in-Uniform.com
*************************************************************
Ok, I had some recent car trouble… well, it failed the MOT and got fixed £275 later (groan)
Anyhoo… it's all sorted now but I'm not sure if this crew could have helped me, lol!