Just a few quick updates for you all tonight! I have been busy checking out flights to America again… flying out in early December for a week… I have something booked but can't say what exactly yet, but I'm soooo excited about it *grin* and it involves spankings of course!!! I am such a tease, aren't I? OK, what I won't tease you with are a few updates you can see right now… so check out the images below and  feel free to enjoy, experience uncomfortable trouser arousal or gusset moistening or whatever it is you poor ladies suffer from too when excited by our lovely naughty kink!
Redhead Asya from Russia is a gorgeous twentysomething student/teacher that faces another extraordinaryily humiliating punishment in the basement office of the Principal or Director of Education (in Russia) at SpankingThem.com – as you'll see below!
I rather like Asya's humiliating discipline and would love to be the one administering the punishments to this redhead AND be involved with the scenes of masturbation at the end to add to her total submission – quirky, far from brutal, thankfully… but once again… addictive viewing for a perv like myself and I know there are many others that would like to watch this style of erotic humiliation and submission too!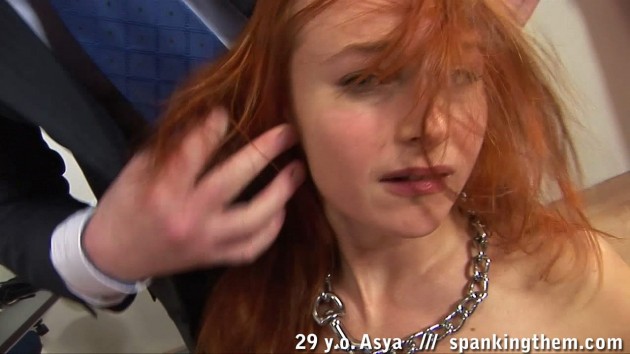 You can see a special clip of Asya's unique punishment (below)
You can see the full film and all the other episodes of Asya and her fellow students & co workers HERE

****************************************************************
Sarah Bright's recent filmshoot with Ludella Hahn looked a real winner as you'll see below with this gorgeous redhead American model getting an old fashioned English strapping at SpankingSarah.com
Top US model Ludella Hahn has just been spanked by me and thinks that her bratty behaviour is forgiven, how wrong can she be? I fetch my heavy leather paddle and tell her to kneel in the chair, bottom raised and I give her a real taste of good firm English leather. I told her that bratty school girls in England get punished till they are very sorry and I made her one sorry girl
See a free HD preview clip of Ludella's punishment HERE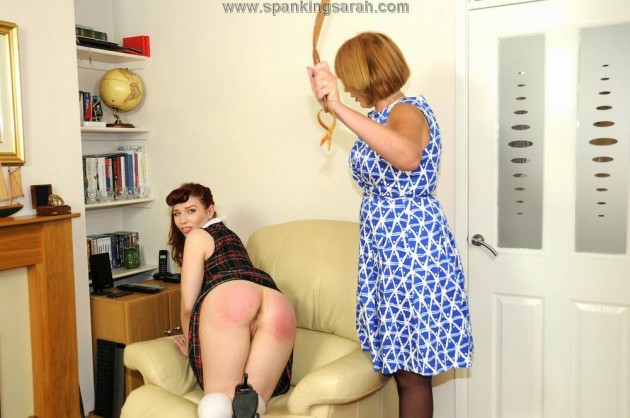 Check out all of Ludella's work with Sarah HERE
****************************************************
Finally, I can't believe I didn't show this to you earlier… it's from Sarah Gregory's site HERE with elder sister Sarah expertly giving very cute slight redhead Orias a good hard spanking on orders from their momma! Aptly titled "Momma's Little helper". I also smiled when I saw the dress Sarah was wearing as she bought this at the time of our film shoot we did together in England (over 2 years ago) at a large superstore near to the studio we filmed at (rather like Walmart or Carrefour) called Tesco (who are huge here in the UK where 1 in every 8 Pounds spent here is at this supermarket giant).
Momma's Little Helper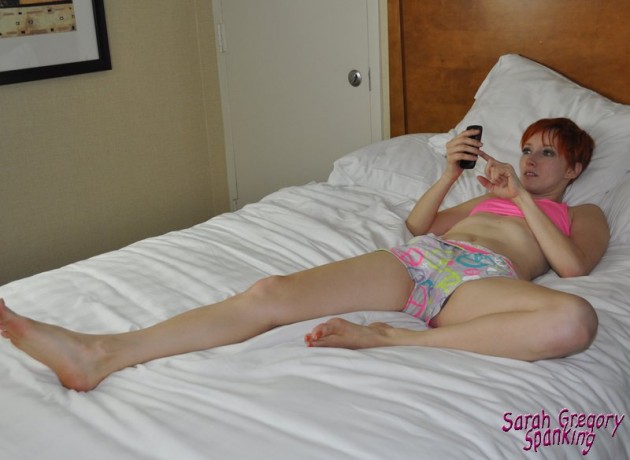 Orias has been a real brat to mom and she is busy with work so she asks her daughter Sarah to help her by giving sister, Orias, a good hard spanking for her bratty and immature behavior.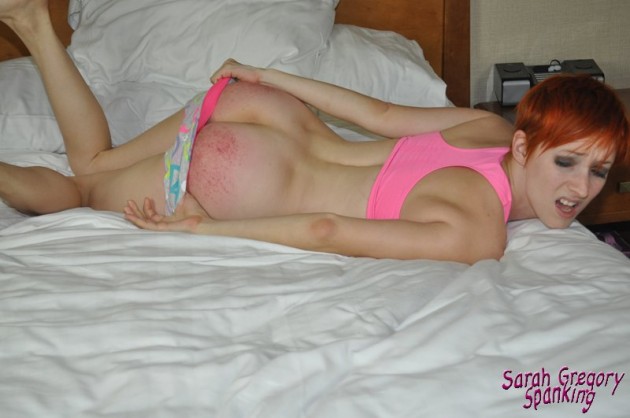 *******************
Good night everyone!