Sorry about my infrequent appearances here recently, I have been unable to spend as much time on mt blog as I'd hoped for due to some near impossible workloads put upon me from my day job… I have been thoroughly miserable these past few weeks and hopefully next week will see those higher up realize just how difficult it's been for me to give them their 125% whilst I try and maintain at least some sort of presence here… so please forgive me if the blog has taken a back seat: it… and my site, are ALWAYS on my mind!!! I have some spare time to bring you a few updates today and I have a couple of days away from the day job too… so you should see me cram in some many movies and updates I like that I have been unable to until now… so enjoy the ramblings and images that I will be bringing you!
Firstly… one girl couple who own one of the best spanking sites out there  (in my opinion)  – and who had never worked for anyone else but her own site, is Amber Dawn of "Spank Amber" infamy. The site has been going strong since Feb/March 2007 and the network of her sites has amassed a colossal archive that will keep you happy for ever and a day! All that for a starting fee of around $30? A-W-E-S-O-M-E!
Here's a fantastic example of the couple, Amber… and her Daddy, (doing what looks like a private cam show and filming it for members too…) in a lazy OTK position, slouched over his lap…. with panties pulled down, bottom slapped… then a trouser arousing WHEELBARROW type spanking… Daddy gets to grab, paw and play with Amber's most intimate and exposed lady parts in her pleasurable  act of total submission! *fap fap fap!*
CLICK HERE to see the latest updates and check out for yourself the amazing films you'll get to see!
****************************************************************
If you know me by now, then you will know I have a thing for cheerleaders and volleyball girls… looks like dirty Den, the cameraman, from the Fonda sites does too as the latest films at Spanking Sorority Girls caters to that… and with Veronica as the spanked volleyball girl… and Sarah Gregory as the dominant cheerleader in a gorgeous green and white Titans outfit… this is one of the more outstanding films recently to show (well, they all are, to be honest, lol!) see for yourself below *fap fap fap*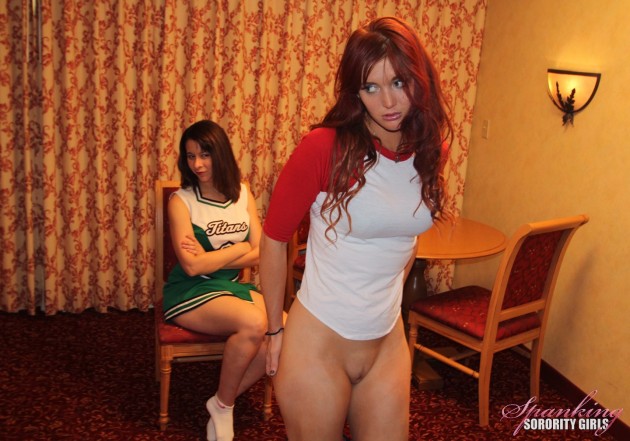 Check out the latest movie previews HERE
Or view via the top value 5 Site Fonda Pass at a vastly reduced collective price!
****************************************************
I have to say, after my last encounter with Sarah at the SL Party… I have had quite a thing for her (hence the lovely update shown above with Veronica… BLISS!) but equally, I am sure you'd LOVE to see her taken down a peg or 2… right? Now, fortunately… knowing Sarah, as I do… when she utters the words "You're such a bitch!" – you know she's losing the battle and is probably learning once more to be contrite… oh look, yup… once again, Sarah has to learn how to behave, this time, courtesy of Alicia Panettiere!!! This is a fantastic F/F film I know many of you, myself included… will get off to! & of course, just look at Sarah's spanked booty (or should that be WHOOTY?) … O-M-G! *fap fap fap* (heh heh!)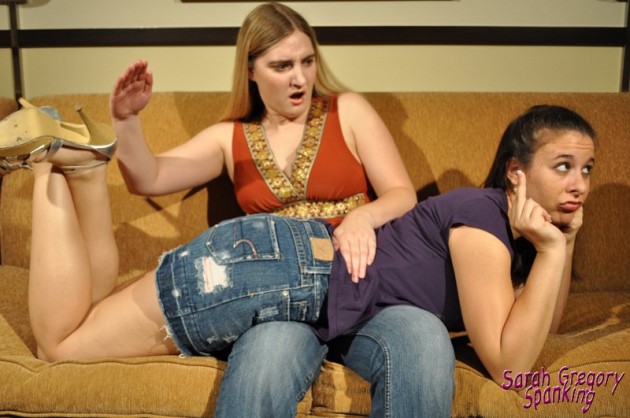 Sarah's Boyfriend was right, his sister is a bitch….or at least she becomes one when she is called one. Alicia finds out that her brother's girlfriend is not planning to attend his graduation ceremony after he flew her out there. She is not happy and confronts Sarah. Sarah calls her a bitch and that earns Sarah a trip over Alicia's knee.
Check out MORE of  Sarah's wonderful unique site HERE – fortunately she NEVER learns her lesson 🙂
***********************************************
Image  below is courtesy of my Tumblr blog … enjoy my many varied postings, reblogs and likes.
It's quite an addiction as you'll see, and some very nice images and animated gifs!!!
Hit the image below and you'll see the entire archive of pictures month by month, 5000 or so of my own, sourced or re blogged imagery of spanking/asses/whooty and booty and sexy lady things! That's not to mention well over 7000 images and such that I like which you can view for free too!!! With virtually no ads… go on and waste some time checking out some perv-tastic images!!!  You know you want to:)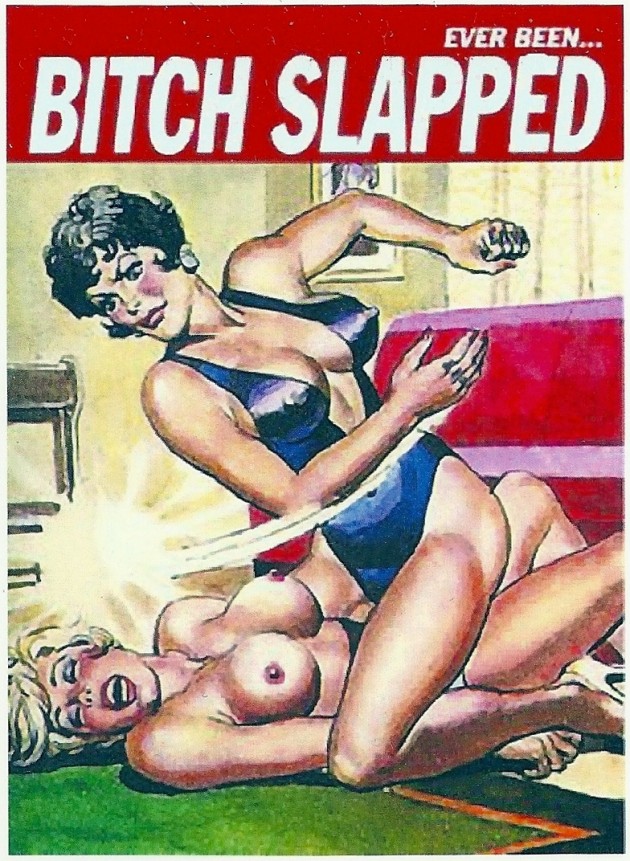 That's it from me tonight… I will be back with MORE updates and news on my site tomorrow (I am just updating the site as I type this!!!) Adios! See you on my Tumblr site, heh heh!